Dig into our Roots
Pride of Place Tours
Nestled in a valley teeming with lakes and sunshine, the Okanagan is ideal for agricultural production. The first settlers realized this and planted fruit trees in the 1850's so we've had a few years to hone our skills and show off the fruits of our labour.
Tourism Kelowna is proud to have partnered with Caldwell Heritage Farm/Wiseacre Distillery and Day's Century Growers to create two in-depth guided tours that showcase our communities' deep roots in agriculture production. Learn about two farming families that call Kelowna home, the evolution of their agricultural journey and how they have revitalized their family farms with new technology and products. 

A Pear's Journey 
Day's Century Growers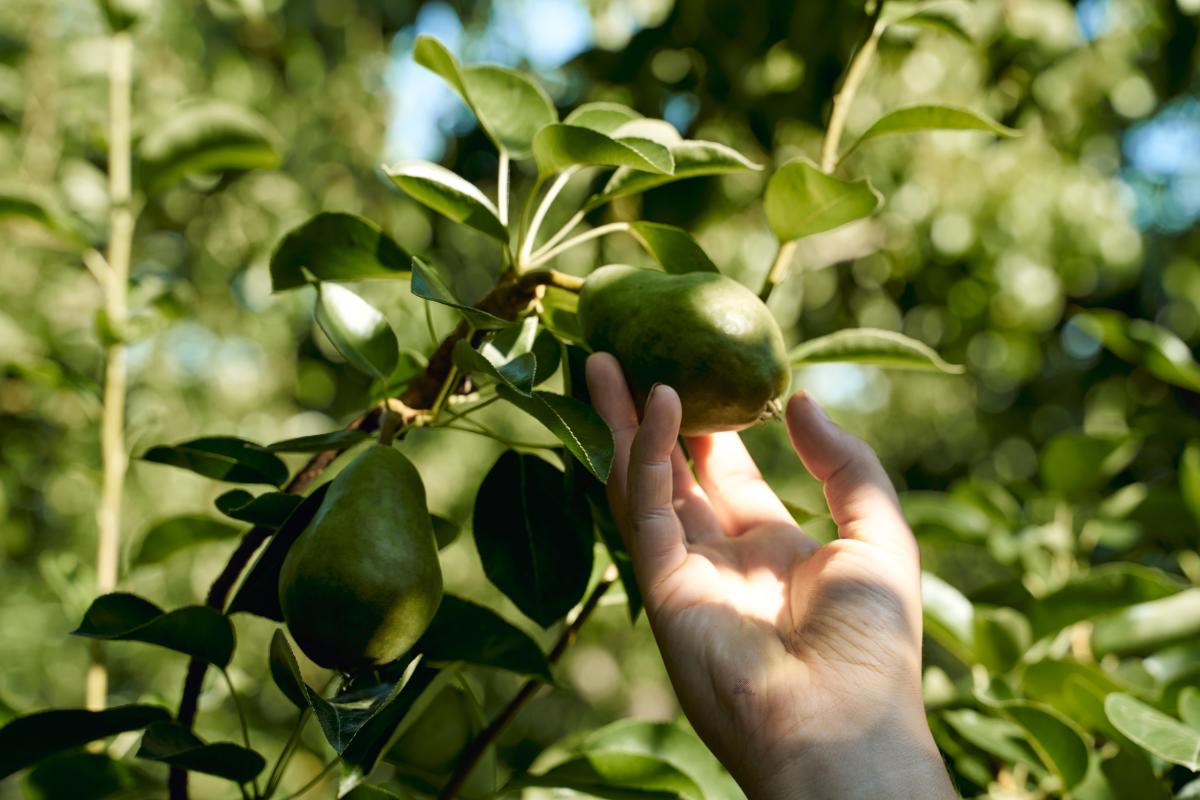 Enjoy a tour from Kati Day, 5th generation farmer at Day's Century Growers where she will provide a behind the scenes look at their family farm, the evolution of orcharding through the pear block plantings and their state-of-the-art pear specific optical sorting line. These private tours are exclusive, only run once per week with a maximum of ten participants.