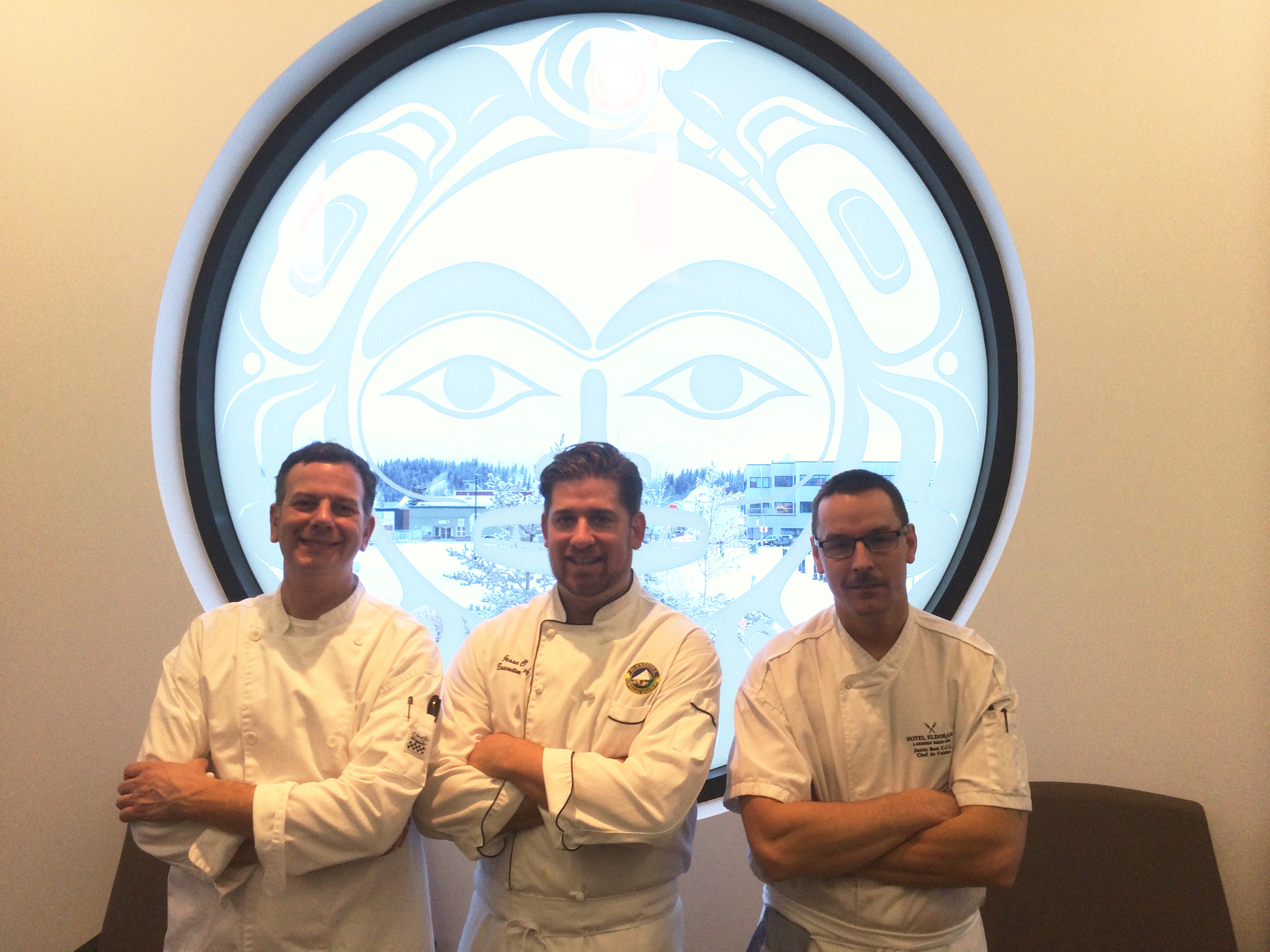 Tourism Kelowna's Sales Team recently showcased a taste of Kelowna meetings & conferences to 60 corporate clients in Whitehorse.  Working in partnership with Air North and focusing on the new flight connectivity between our two cities, we brought three talented chefs to share their culinary prowess with attendees.
Chef Stuart Klassen from SK Consulting, Chef Jesse Croy from Summerhill Pyramid Winery and Chef Justin Best from the Hotel Eldorado demonstrated just why Kelowna is a food and wine destination by preparing tastes that can be found on event reception menus.  Accompanied by wine from Summerhill Pyramid Winery and Mission Hill Family Estate, the evening was a great opportunity to introduce Kelowna to local corporations as the logical candidate to host for their next meeting or conference.
Heather Robinson from Mission Hill Family Estate and Shelley Rosslund from the Sheraton Four Points Hotel accompanied the team and chatted with attendees about meetings and events in Kelowna.
For more information about Tourism Kelowna's Sales Activities, please contact me at jennifer@tourismkelowna.com or 250-861-1515 ext 205.