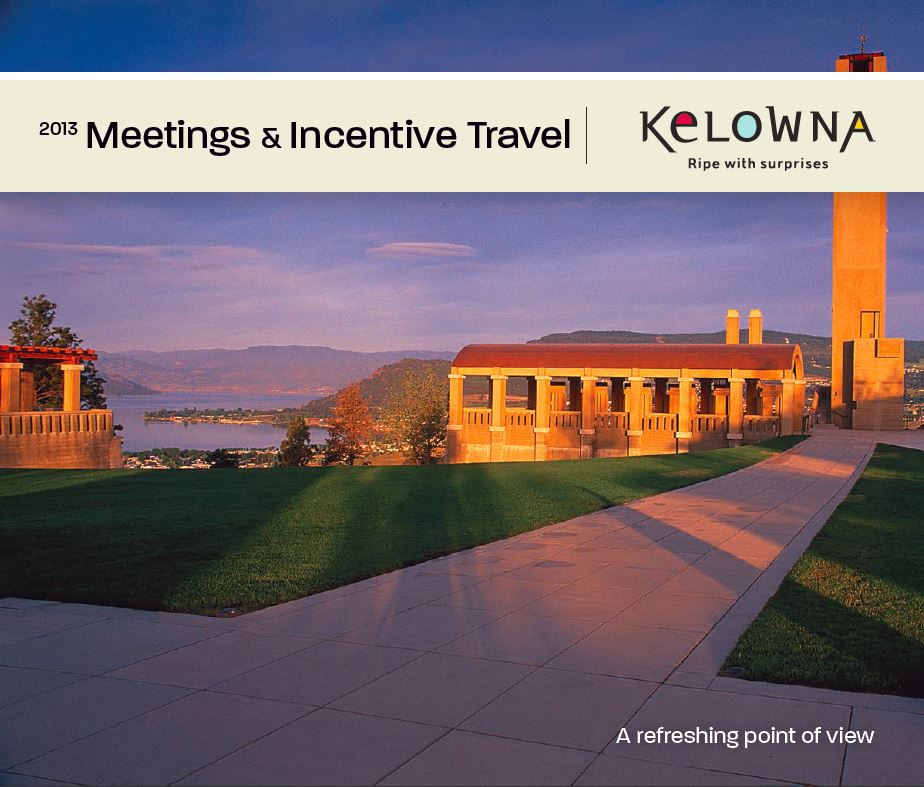 As we near the end of June and the first six months of 2013, it's time to look back and review Tourism Kelowna's M&IT activities since January 2013.
We have worked with 27 companies/associations to bring their business to Kelowna:
BC market: 10
AB market: 1
Ontario/Toronto market: 11
US/Overseas market: 5
Of these companies/associations, we have hosted four for site inspections and have two more booked in June.

Sales Events:
Building client and meeting planner relationships is a key strategy for us to ensure that Kelowna is top of mind when it comes to the selection of meeting locations.  This is accomplished by hosting meeting planner events and attending networking events and trade shows.   Since January we have hosted sales events in Vancouver and Calgary, attended several industry networking events with MPI and CSAE, attended Tete a Tete Trade Show and will be at the Ignite Business Expo this week in Toronto.
If you have any questions about Tourism Kelowna's M&IT activities, please contact me at jennifer@tourismkelowna.com or at 250-861-1515 ext. 205.