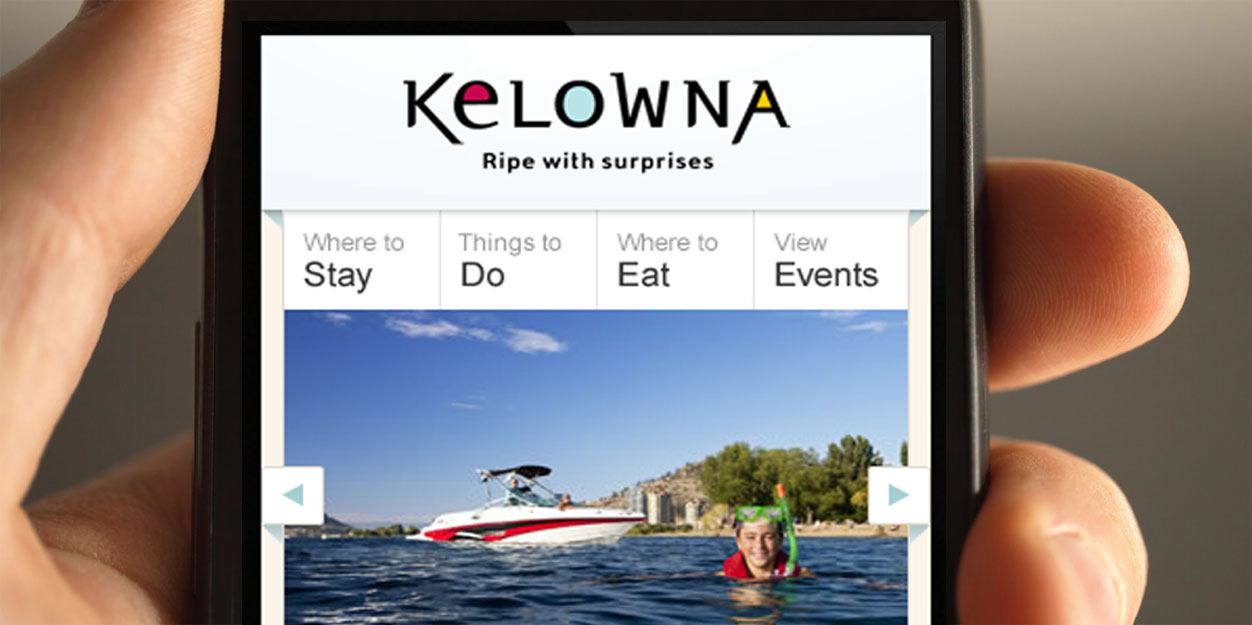 Tourism Kelowna's website is now mobile!  Many of us are familiar with searching for information on our smartphones.  In most cases mobile websites offer a quick and convenient way to access information when we're on-the-go with smartphones in hand and not sitting at our desks in front of the computer.  Well now Tourism Kelowna's stakeholders look smart on a smartphone too! 
Tourism Kelowna is excited to announce the launch of our new mobile website.  It's a scaled down, simplified version of our full site that is a quick, mobile-friendly, and über-easy way for people to scour through oodles of Kelowna content on their smartphones.
The exper­i­ence of loading and exploring web­sites on mobile phones is dif­fer­ent from device to device, so if you find something wonky while you're browsing, please let me know:  250-861-1515 ext 206 or shauna@tourismkelowna.com.