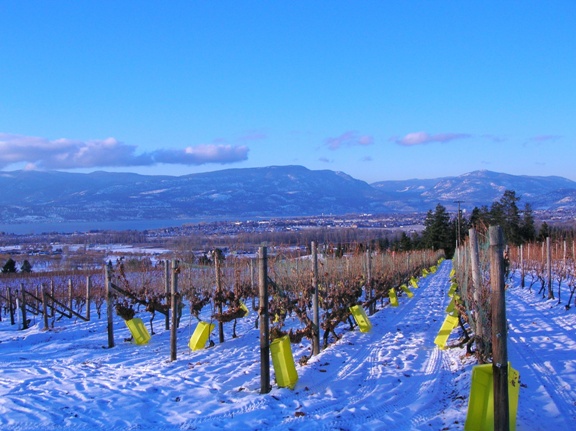 The new year has yielded 2 great travel features on Kelowna: stories in the current (January 2013) issue of Sunset Magazine as well as online on MSN.ca. Check out these media updates and a wrap-up of Tourism Kelowna's media relations initiatives for 2012. Sunset Magazine has a circulation of 1,264,308, and is a highly trusted travel and lifestyle publication that runs throughout the western States and western Canada. Journalist Jenny Cunningham walks readers through a great winter wine itinerary in Kelowna, including dining, shopping, outdoor adventure, accommodation, and of course winery touring. She remarks on how the new United Airlines flight between LA and Kelowna is making Kelowna even easier to access for American travelers, and notes "Kelowna's intensely local food and rising wine scene also make it a convenient base for snow lovers who want city perks within reach." Pick up the magazine at local book stores for your own hard-copy. Tourism Kelowna will post the article to our Articles Page when it becomes available. Local businesses included in her story are: RauDZ Regional Table, Monashee Adventure Tours, Urban Distilleries, Georgie Girl Vintage, Water Garden Boutique, Hotel Eldorado, Mission Hill Family Estate, and Summerhill Pyramid Winery.
MSN.ca is also a widely read and trusted source of travel information, this time for Canadian readers. Writer Anna Miller offers a winter wine touring slide show for Kelowna and describes wineries Tantalus, Summerhill, Mission Hill, and Quails' Gate in details, also noting Kelowna's 5 wine trails and concentration of wineries, distilleries, and breweries. Read the full MSN.ca slide show here.
Tourism Kelowna runs an active Media Relations program that works with travel writers such as these at every stage from pitching to itinerary development to hosting. In 2012, Tourism Kelowna's Media Relations program hosted close to 70 writers who produced nearly 140 stories with a combined circulation of over 29,000,000 on Kelowna or Kelowna business related to travel and tourism. We look forward to bringing in more travel media to Kelowna in 2013 and hope to work with as many of you as possible on media hosting this year.