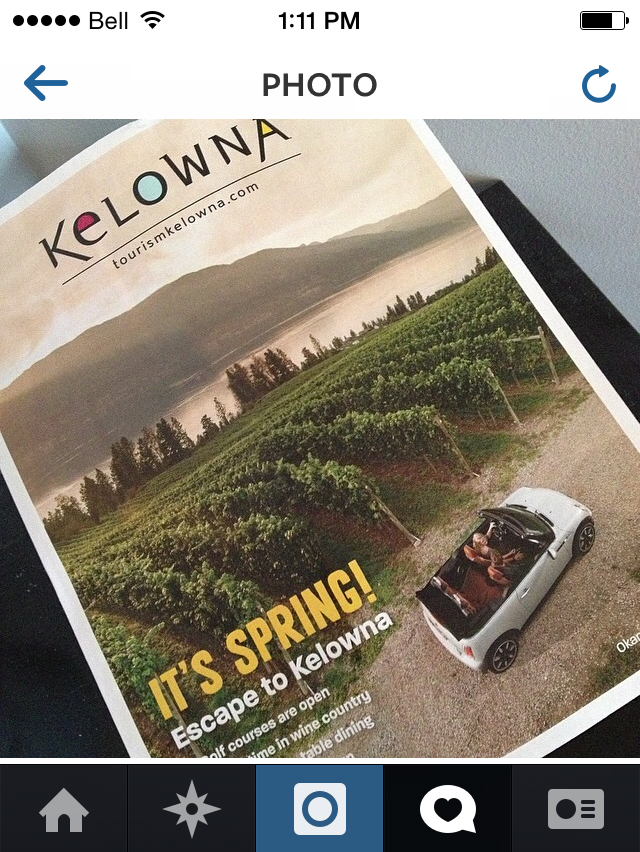 Between April 10th-14th, the 1st edition of Tourism Kelowna's Spring Insert was delivered to 250,000 households and businesses through community papers in key markets in British Columbia, Alberta, Saskatchewan and the Yukon.  In addition, a digital version of the publication was sent to over 21,000 national and international travelers. This 8 page publication was friendly in tone, visually beautiful and with strong spring experience messaging that promoted the best of Kelowna to a winter-weary audience.
The spring insert provided a cost-effective way for Tourism Kelowna stakeholders to generate spring/summer business through the strength of co-operative advertising.  As a result, we recorded web traffic spikes in those geographical areas during the insert delivery period.  Most importantly though was the feedback from advertisers telling us about the phone calls and emails they received as a direct result of their participation in the publication.
Click here to view the publication in its digital version .
For information on this and other marketing initiatives, please contact me at shauna@tourismkelowna.com or by calling 250-861-1515 ext. 206.