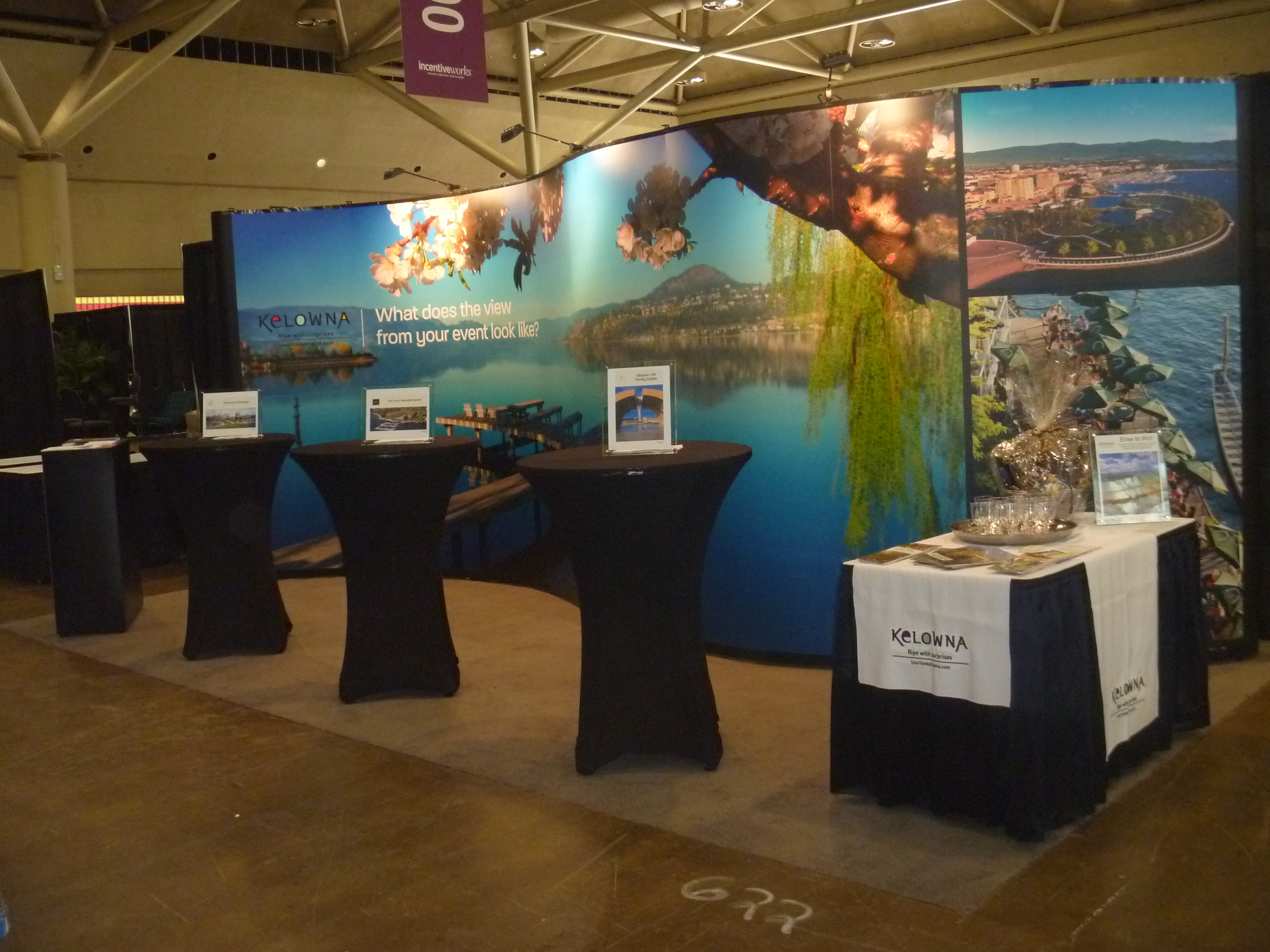 Last week Tourism Kelowna exhibited at the Incentive Works annual conference and trade show at the Metro Toronto Convention Centre in downtown Toronto.  Incentive Works is the largest meeting and conference trade show in Canada, and this year Tourism Kelowna's Pat Gappmayr was joined by Kirsten Harrison from the Delta Grand Okanagan Resort & Conference Centre, Heather Robinson from Mission Hill Family Estate, and Amber Hall from The Cove Lakeside Resort.  The Kelowna Team welcomed the almost ninety planners that stopped by their booth to learn about meetings and conferences in Kelowna and sample some Mission Hill wine. The event provided an opportunity for Kelowna to showcase its appeal as a meetings destination to active meeting planners and remain top-of-mind as a meetings destination.
One booth visitor in particular left the team star-struck – or should I say "space" struck – as  Chris Hadfield (retired Canadian Astronaut and the keynote speaker at the conference) stopped by the Kelowna booth to chat.  Unfortunately he did not have any meeting or conference plans in Kelowna in the near future… but you never know what the planets have in store!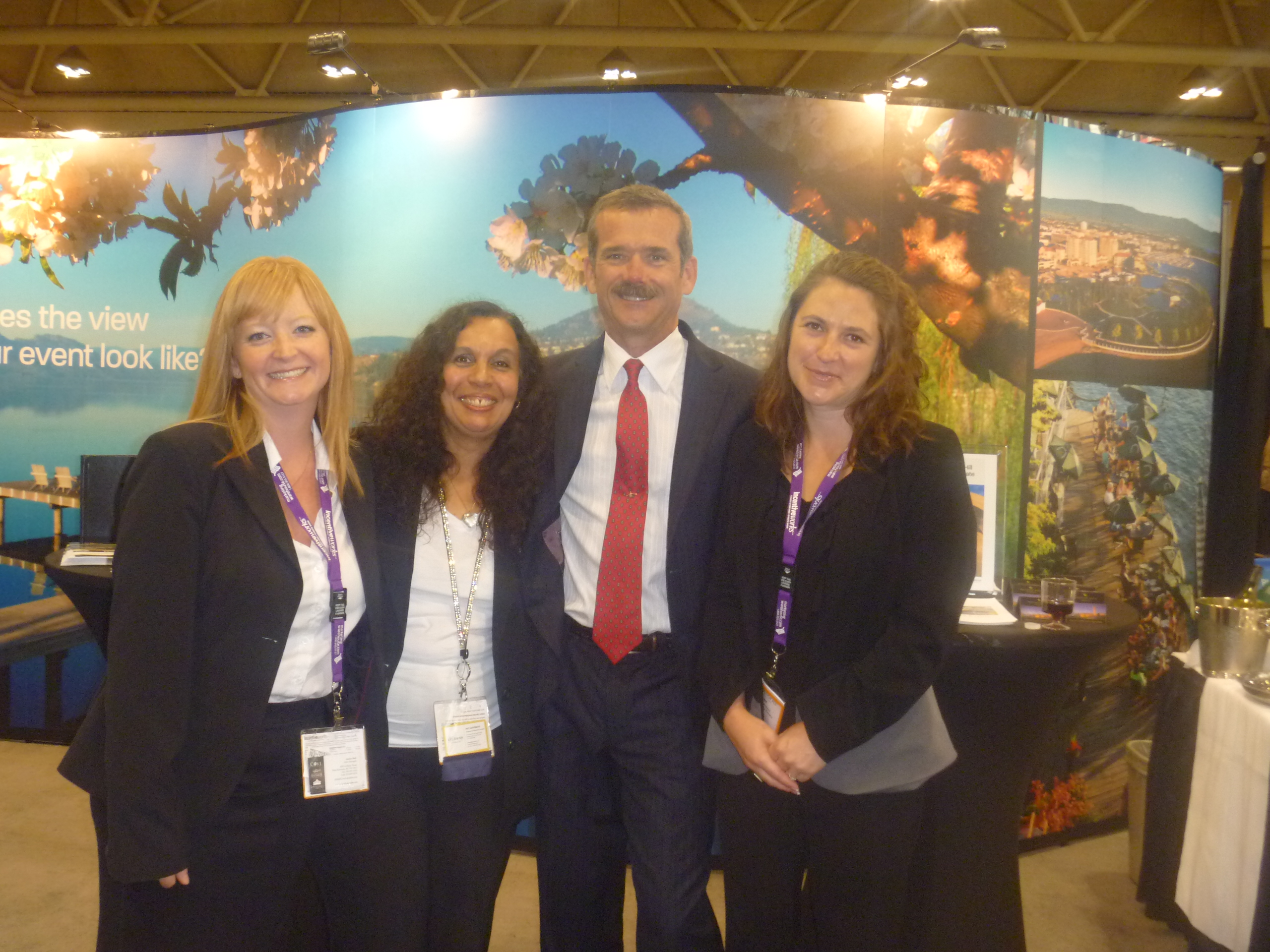 For more details on Tourism Kelowna's attendance at Incentive Works contact Pat Gappmayr at 416-265-3464 or via e-mail at patgap@sympatico.ca.