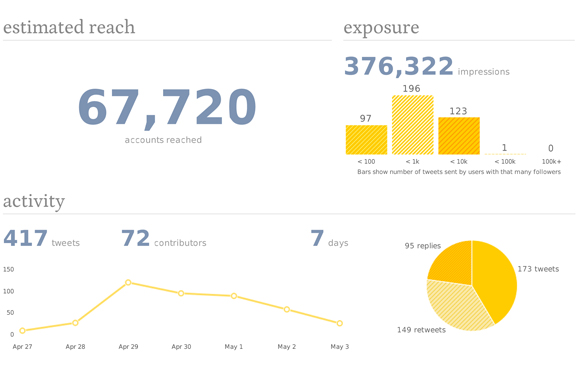 This week Kelowna was the host city for the Okanagan Food & Wine Writers Workshop. A group of about 20 workshoppers and instructors took in professional development sessions and toured to Kelowna's foodie hotspots to put their learnings into practice, using their experiences as fodder for stories, blogposts and other writings.
The group is small and mighty, attracting high profile food writing instructors and a slate of participants who are no slouches in their own writing careers. Kelowna's "Foodsphere" responded in kind, putting out the red-carpet to the group who took in meals at the Delta Grand, Smack DAB, Summerhill's Sunset Bistro, a "floating feast" on the Lake Lounge, Bean Scene Coffee, and Okanagan Grocery.
They also toured such hotspots as the Kelowna Farmers' and Crafters' Market, Okanagan Spirits, Knifewear, and a virtual orchard tour provided by BC Tree Fruits in an instructional presentation. The workshop and experiences were the subject of this week's Ripe With Surprises column for Castanet, so you can read more about the workshop in this column.
The workshoppers were incredibly active on Twitter and other social media channels during their stay — an added bonus to the blog posts, radio podcast, articles, and other writings that will result from the workshop . Over 417 tweets were recorded (by conducting searches for the hashtag #OKFWWW and its variations) over the 3.5 days of the workshop, reaching 67,720 individual twitter accounts with 376, 322 impressions (followers). In all, 72 people weighed-in on the activities showcased in the tweets and posted photographs (even though the group was just 20 strong).
Click on this "Storify" link to see the resulting buzz around Kelowna's food producers, growers, chefs and restauranteurs, and specialty shops to audiences of food and wine-engaged consumers. Anyone unsure of the power of social media to bring a topic to the forefront and generate excitement and awareness of that topic has only to look at this case study to see its strength! We will be posting resulting blog posts and podcasts to our Tourism Kelowna Articles page, so stay tuned to this link for updates. Many thanks to Jennifer Cockrall-King and the Okanagan Food and Wine Writers Workshop for once again selecting Kelowna as the home for this year's conference.