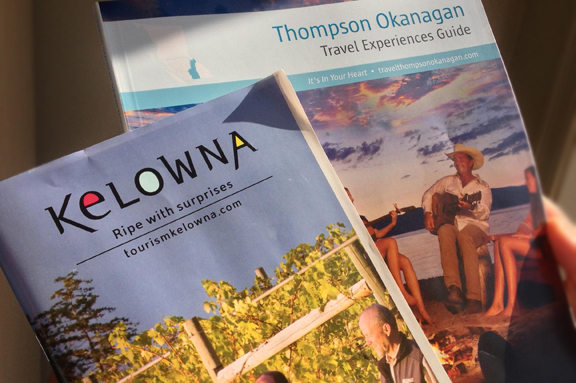 On behalf of TOTA, Tourism Kelowna would like to let stakeholders know that applications are now being accepted from tourism industry representatives interested in serving on the Destination British Columbia – Tourism Marketing Committee. Read on for details of the application process and role of the Tourism Marketing Committee.  Destination British Columbia is working with the BC's six Tourism Regions to coordinate a consistent, accountable, and transparent application process across the province. The Tourism Marketing Committee will be comprised of 18 members – three members nominated by each of the six Tourism Regions (Cariboo Chilcotin Coast, Kootenay Rockies, Northern BC, Thompson Okanagan, Vancouver Island, and Vancouver, Coast & Mountains).
The Committee plays an important role in advising the Destination British Columbia Board and CEO on marketing strategies, tourism performance indicators, and ways to align tourism marketing programs across the province. Thompson Okanagan Tourism Association (TOTA) has posted the Destination British Columbia – Tourism Marketing Committee Call for Applications and relevant documentation on its website. TOTA's Board will then evaluate applications from qualified individuals based on the criteria outlined in the Destination British Columbia – Tourism Marketing Committee Terms of Reference.  Three nominations from the Thompson Okanagan will be brought forward to the Destination British Columbia Board of Directors for consideration.
Members will serve a maximum term of three years, with the initial Committee positions selected as one, two and three year terms to ensure a yearly renewal of opinions and ideas from each region.
The deadline for applications is 5:00 PM on Friday, May 17, 2013. Please review the Call for Application document and for more information, visit and the Destination BC website.