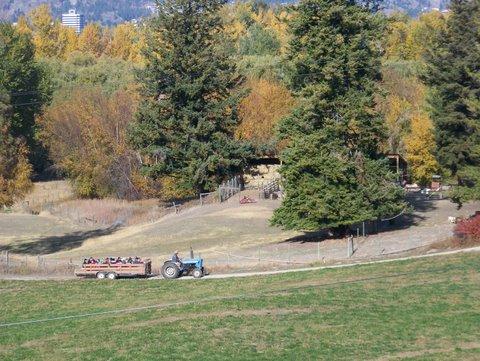 Here is an excellent opportunity for anyone interested in further developing an agri-tourism business or wanting to get into agri-tourism. The Central Okanagan Economic Development Commission is taking applications for their Agri-Tourism Business Planning Program that begins on November 3, 2014 and ends February 28, 2015. This program is designed to provide support to up to eight new or early-stage agri-tourism operators in the Central Okanagan Region, and aims to  assist participants in developing a business plan in preparation for the 2015 tourist season. Applications will be accepted until October 27, 2014.
To see if you qualify, ask yourself the following three questions – if you can answer affirmatively to them, then you would be a good candidate for the program.
Do you own or have the goal of operating an agri-tourism business on land zoned for agricultural use and located within the boundaries of the Central Okanagan Region?
Do you have a basic concept for the type of agri-tourism business you are considering and why it would be successful in the Central Okanagan?
Are you willing and able to commit up to 10 hours per week between November 2014 and February 2015 to attend education programs, conduct market research activities, and write a plan, as well as spend one-on-one meeting time with the business planning specialist?
The cost of the program is $500, which covers the basic costs of the education programs, resource materials, workbooks, and meeting space. Participating business owners will get a customized business planning process delivered through group sessions, speaker presentations, and extensive one-on-one coaching and mentoring. The topics addressed in the program include market research and planning, financial management, hiring and managing employees, and customer service. The intimate class size allows topics to be tailored to the needs of the individual participants. Check out this video sharing more on this program and what past participants have experienced. To find out more, have a look at this brochure or contact Tracey Fredrickson at (250) 470-7838 or email tfredrickson@investkelowna.com.