The fires that resulted from lightning strikes earlier this month received widespread media coverage, especially in western Canada. Even though there has been little impact on residents and visitors' ability to enjoy summer activities, how media chooses to portray our destination has a significant impact on visitation.
We are fortunate to have dedicated fire responders who do their job well. As a destination marketing organization (DMO) our job is to share updates with our tourism stakeholders and to get accurate information to visitors while still inspiring them to visit our beautiful region. 
Tourism Kelowna continues to market our destination and will respond directly to support our industry through issues and events that may have a direct or potential impact on visitation to our destination. Information through social media, and accurate information from people like the experts on our visitor experience team, can answer travellers' questions and provide them reassurance about an upcoming visit to our destination.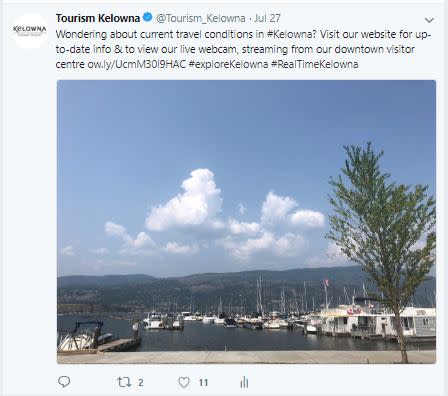 Here's a recent article that talks about the importance of social media and getting information to ensure visitors know the conditions here are great, and some examples of our social media tactics to convey real-time conditions in Kelowna. 
What We Are Hearing
Media headlines have had an impact on bookings, especially in Peachland.
Kelowna and area hotels are having mixed impact; a few have reported cancellations while others continue to track strong.
Communities and businesses want travellers to know they are open for business.
Our destination's brand remains strong despite challenging weather conditions.
What We Are Doing
We have activated our response plan. 
We are collaborating with TOTA and other destination marketing organization's (DMO) on co-ordinated messaging.
Our visitor centre team has reached out to businesses near impacted areas to understand and share important information with travellers. 
We have activated a website alert and weekly stakeholder updates.
We are working with news media to get information out to travellers. 
Increased social media content to our audience of 100,000+ to show current conditions in Kelowna
Prepared, published and promoted content marketing to provide additional support to Peachland stakeholders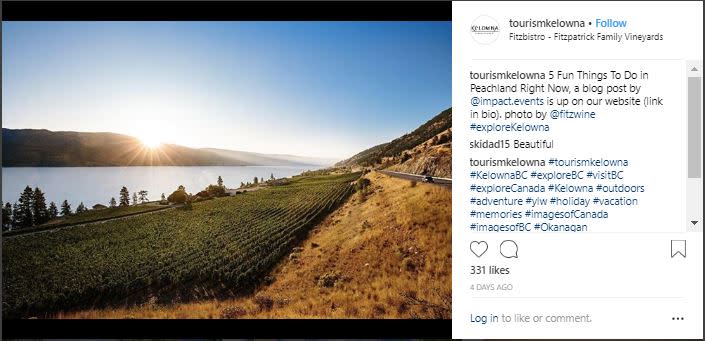 How You Can Help
Continue to tag content, including photos and videos of your business looking its best, with #exploreKelowna so we can amplify it.
Consider posting images showing current conditions to help travellers (and tag #RealTimeKelowna).
Continue to share important information and updates with us.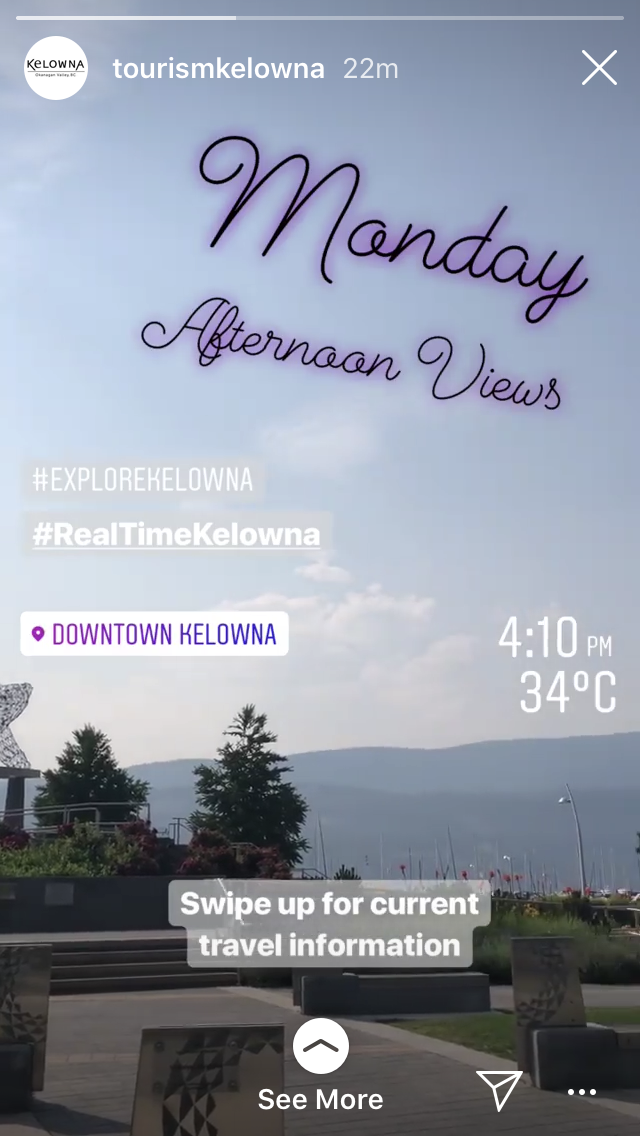 For more information visit Tourism Kelowna's website for current conditions, or contact a member of the Tourism Kelowna team to share information about your business.