We are thrilled to introduce the newest addition to our Visitor Experience team, Joey Byatt, who started in her role of Visitor Experience, Service & Retail, on March 18, 2019. Joey will oversee our entire retail program at the Kelowna Visitor Centre. We are proud of the growing number of local vendors we are able to showcase and we are so excited to have Joey on board to elevate our retail program further as the busy season begins.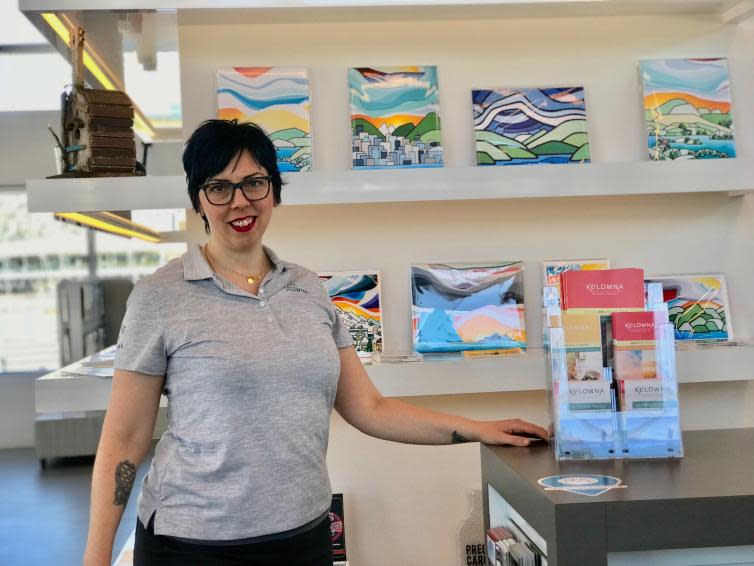 Joey joins us with a wealth of knowledge from Tourism Services at Peachland Chamber of Commerce, where she managed and oversaw the complete operation of the Peachland Visitor Centre.
Joey has been drawn to the Okanagan for years. After spending numerous vacations along Okangan Lake, away from the bustle of Calgary, she decided to make her most loved destination her home. She has a passion for artisan products, local artists, and the culture of the downtown core.
Please join me in welcoming Joey Byatt to the Tourism Kelowna team! You can reach her at joey@tourismkelowna.com or (250)-861-1515 ext. 208.