Tourism Kelowna is proud to welcome Jennifer Widmer to the team as our communication co-ordinator. Jennifer started on January 9, 2017.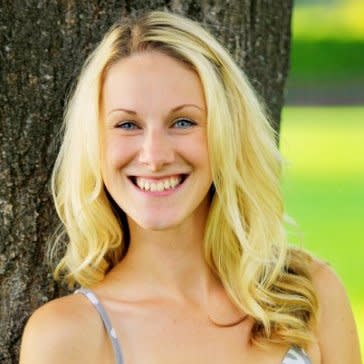 Jennifer comes to Tourism Kelowna from the Downtown Kelowna Association (DKA) where she was the membership and events co-ordinator and has past roles with the Okanagan Wine Festivals Society as their marketing director and Wet Ape Productions as guest services director.
Communications and the tourism / hospitality industry have been an interest of hers throughout her post-secondary education at Okanagan College where she received a bachelor of business administration.
Jennifer also serves on roles in the community, including vice-president on Festivals Kelowna board, an impact team member with the United Way and with SIFE Okanagan (Enactus).
Jennifer will handle our travel media program working to pitch stories to travel writers and outlets to cover Kelowna, neighbouring communities and the Okanagan to local, national and international travel journalists and publications. She can be reached at jennifer.widmer@tourismkelowna.com or by calling (205) 861-1515 ext. 204.
In other staffing news, our marketing co-ordinator, Tyler Magas, has decided to move overseas to travel and seek employment and will be leaving the Tourism Kelowna team at the end of February. We will begin a search for a marketing co-ordinator in the coming weeks.