Over the past couple of weeks, Tourism Kelowna's Visitor Experience team has made some changes to continue providing top-level service while connecting visitors and local residents to the businesses in our community that remain open with existing or modified service. On March 17, 2020, at 5:30 p.m. the Kelowna Visitor Centre temporarily closed its doors to in-person traffic in alignment with the closure of the City of Kelowna's public recreation facilities.
Since that time, we have been hard at work ensuring that visitor services are still being provided through web chat, telephone, email, and social media. Our LiveChat service is now offered on all pages of the website and we have posted information and QR codes on the entrance of the Kelowna Visitor Centre to promote this service. LiveChat, telephone, and email inquiries are monitored seven days per week from 10 a.m. to 4 p.m.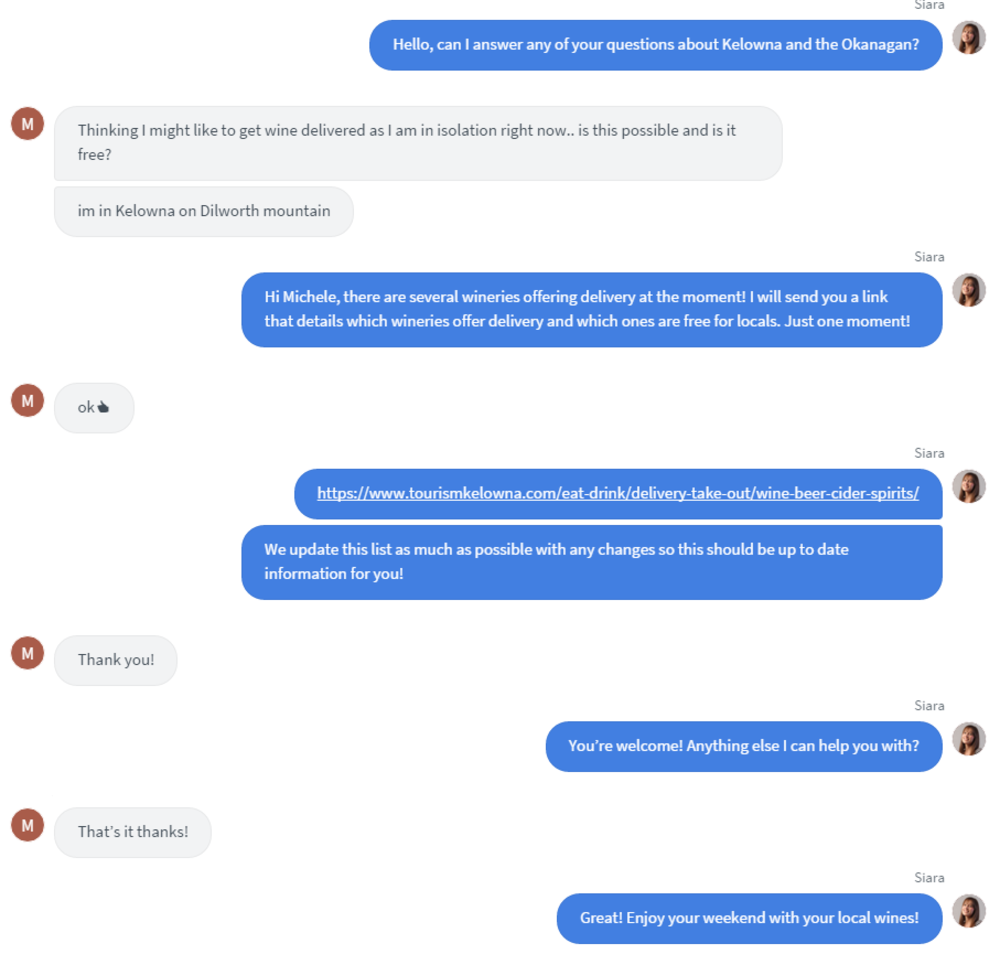 Our team has also been making modifications to the Love for Kelowna online store to add many of our consignment suppliers and their products so we can continue the promotion of these suppliers. This promotion has been aligned to the #exploreKelownafromhome messaging that can be found on Tourism Kelowna's social media channels. To date, 26 local suppliers have been added to the online store and the team is taking photos and adding detailed descriptions to continue loading more.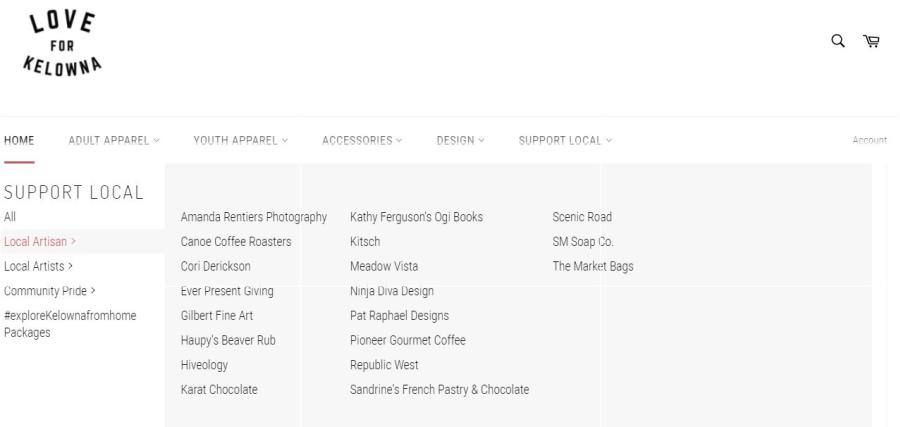 In the last week, Tourism Kelowna has been using social media, our #exploreKelowna blog, and other platforms, such as Get in the Loop Okanagan, pictured below, to promote some of the experiences and services that are remaining operational, as well as the items that are now on the online store. Stay tuned in the coming weeks, as we develop and implement additional ways to get information out to visitors and local residents.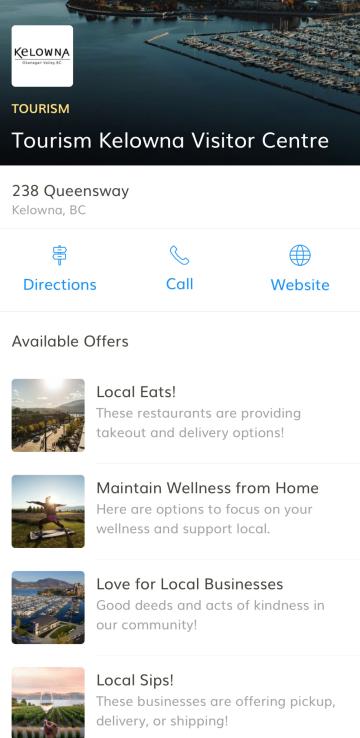 Should you have any questions about the delivery of visitor services, or the tactics mentioned above, please contact me via the LiveChat here on our website, by email at chris@tourismkelowna.com, or by phone at (250) 861-1515 ext. 207.