On Friday, December 11th,  we launched our new destination video and the response to it has been tremendous.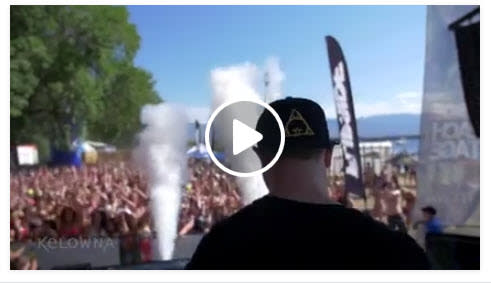 In less than a week our new video has organically reached more than 765,000 people on Facebook, received thousands of likes, and had more than 6,500 people share it with their networks through their own Facebook walls!   If you haven't shared it yet, please do so and help us entice more people to visit our area.
The comments across all platforms are very positive and include sentiments of inspiration, gratitude, awe, longing, trip-planning, and an overall ground-swell of community pride. We are thrilled to observe as thousands of local Facebookers use the video as an artful lure with an invitation to their friends & family to come for a visit. 🙂   In addition to the Facebook activity, the video has had more than 20,000 views on YouTube and has garnered great activity on Twitter…  And the engagement across all of these channels grows daily!
Everyone at Tourism Kelowna echos the same pride and gratitude for living in such a beautiful place!
You can view the video by either visiting our Facebook page or our YouTube channel. On YouTube, you also can get the code to add the video to your own website, just click "Share" and then "Embed" for the line of code you'll need.
If you have any questions, please give me a call 250-861-1515 ext. 206 or email shauna@tourismkelowna.com
Shauna