With capacity restrictions in place due to COVID-19, event planners and those businesses that host events have had to come up with creative ways to stay connected to their attendees virtually.
When Impact Events and Brand Management had to announce the cancellation of the 2020 Kelowna Half Marathon—which typically sees hundreds of people travel to Kelowna each year—they immediately got to work to prepare a virtual run option for registrants. Those who complete their run virtually will still receive their swag bags, including the finisher medal, t-shirt, and a bottle of wine; they can also take advantage of fun extras like a virtual photo booth. Those who complete the virtual run will receive a 20% registration discount for 2021, as an added incentive. The BC Hospitality Foundation also transitioned its Hospitality Hustle into a virtual event, as did the MS Society for its upcoming for MS Bike Okanagan Experience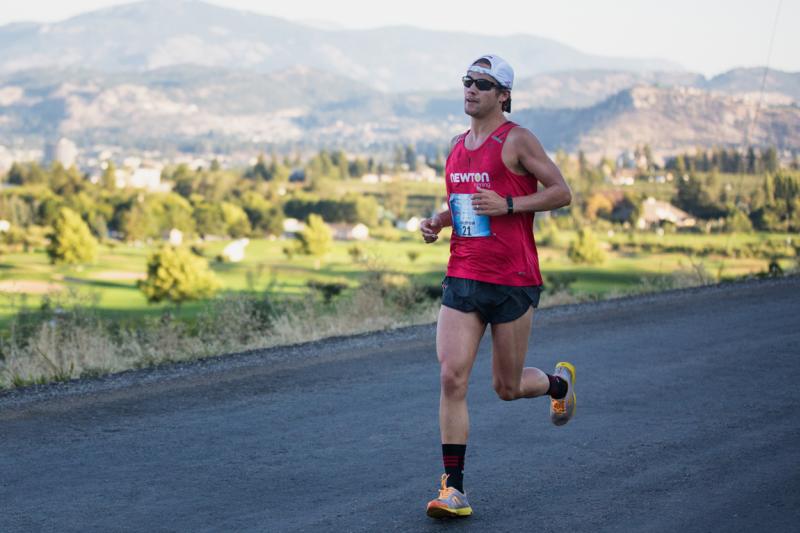 "When we were being forced to make the decision on the direction for 2020 it was important for me to stay true to the events' purpose, which is to bring together community—I saw the virtual run as an opportunity to keep to our purpose," said Christina Ferreira, owner of Impact Events and Brand Management. "To be honest, I had no idea what the pick-up would be, and am excited to say we had more than 75% of those registered switch to virtual and have had more than 100 new people register since our virtual run announcement. We have runners from across the country, Europe, USA, and New Zealand all running this year. This is bringing together the community." 
Other tourism-related businesses that have made the shift to virtual events include Mission Hill Family Estate, who hosted virtual wine tastings through Instagram Live; Start Fresh Kitchen and Okanagan Lavender & Herb Farm, who launched a series of virtual classes on YouTube; Rebellious Unicorns, who transitioned their LGBT2Q+ networking events online and launched Unicorns.Live, a live streaming platform. These are just a handful of local businesses that pivoted to ensure they could stay connected with their customers virtually.
 "Whether it is a yoga class overlooking the vineyard and lake at 50th Parallel Winery or savouring a cold glass of Okanagan rosé and charcuterie plate during a virtual happy hour, many local tourism businesses have found creative ways to offer virtual experiences, ensuring everyone gets to enjoy the destination, even if they can't be here in person," affirms Jennifer Horsnell, Director of Business and Destination Development of Tourism Kelowna.
As businesses reopen and BC moves into Phase 3 of its Restart Plan, in-person events will resume with limited capacity; however, hybrid events are likely to stick around for quite a while, as are health and safety requirements for those attending in person. SW Event Technology is getting set to launch its platform to host virtual and hybrid events, while local event management companies are ready to assist with making events as successful as possible. 
"While we may be limited to less than 50 people in-person at an event for the foreseeable future, that doesn't mean that those not in the room can't get very close to experiencing many of the elements of the event," says Heather Sharpe, Event Marketing Professional at Sherpa Group. "We leverage technology and creative event techniques to help brides, businesses, and non-profits blur the line between real-life and virtual."
For more information on incorporating virtual elements in your next Kelowna meeting or event, contact Julia Garner at julia@tourismkelowna.com or (250) 861-1515 ext. 217.