The past months have been challenging for all within the tourism industry, with many changes taking place for each business. Now, as provincial health restrictions are easing, businesses are reopening with additional safety measures in place—this is important information for us to be able to share when servicing visitor requests and when travellers are researching for future trips to Kelowna.
With that, we are asking all of our stakeholders to take a few moments to review their listing on our website and update information through the Tourism Kelowna Extranet by checking off any safety measures that have been implemented, using the list shown below. Any other relevant updates to your business information are encouraged to be made at this time including adding photos, updating your business overview, submitting virtual or in-person events, or adding social media information as required.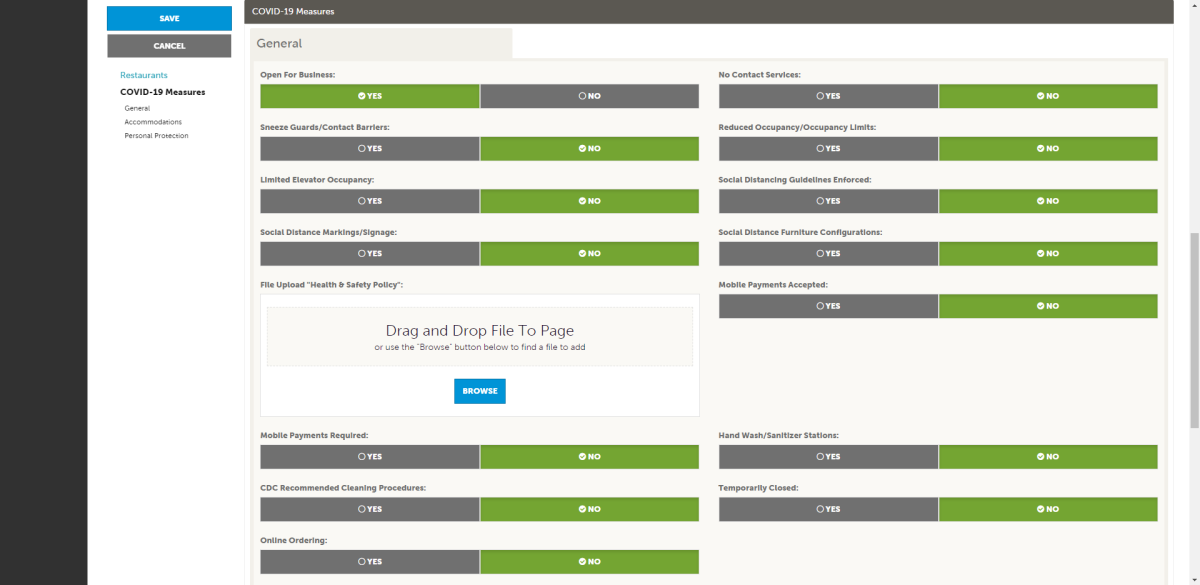 For assistance accessing the Extranet or updating your listing, you can contact Sara Correa, Programs & Research, at sara@tourismkelowna.com.  
Tourism Kelowna's website is a leading travel planning resource for potential and confirmed visitors to Kelowna. In 2019, the website received over 1 million sessions and over 2.4 million pageviews.