Numerous organizations continue to host webinars and virtual events to provide information, to help us stay connected, and to inspire new ways of thinking. Here are some of the webinars and events you can attend in the weeks ahead.
Free Education Month at Small Business BC (SBBC)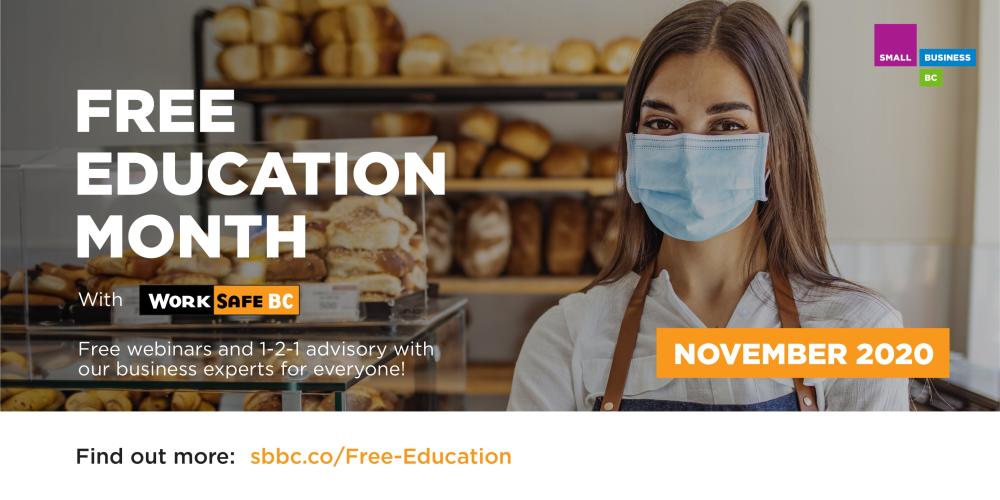 In partnership with WorkSafeBC, SBBC is hosting more than 25 webinars and offering its 'Talk to the Expert' series for free. Visit the SBBC website for all the details on the upcoming virtual events, including the Build. Thrive. Grow., which is full day of learning happening on November 18. 
Destination BC (DBC) Industry Calls
DBC's bi-weekly tourism industry calls return on Thursday, November 5, providing industry-specific updates related to COVID-19. Email covid19response@destinationbc.ca to register. 
CGLCC 5th Annual Black & White Gala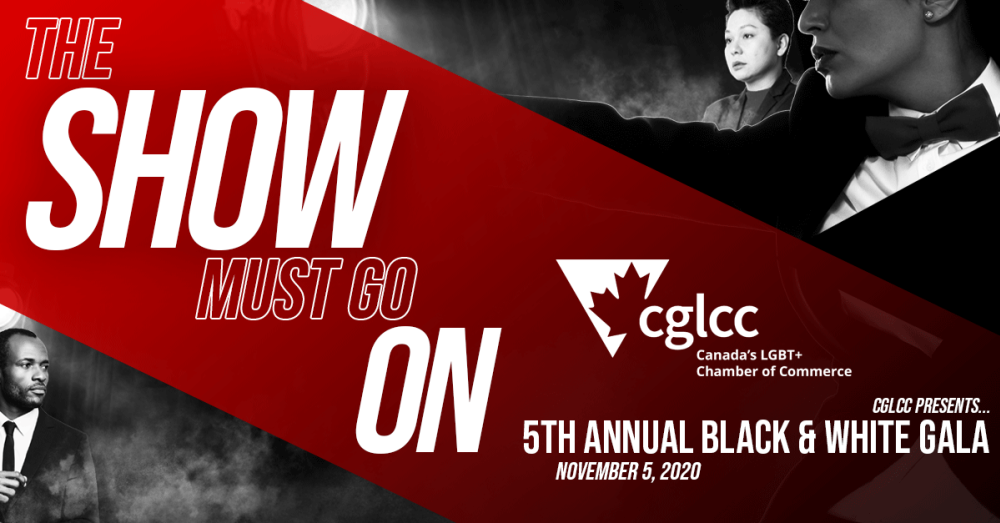 Canada's LGBT+ Chamber of Commerce (CGLCC) is hosting it's annual Black & White Gala virtually on Thursday, November 5, at 4 p.m. PDT. The gala will include the presentation of the Business Leadership Awards. Join in to cheer on Kelowna's Dustyn Baulkham, founder of Rebellious Unicorns Production Company Inc., who is a finalist in the Young LGBT+ Entrepreneur of the Year award.
Ideas Labs
This series of 30 online workshops is being delivered as part of the BC Tourism Resiliency Network. Upcoming sessions include:
Reimagine Your Assets: Looking at Your Product Differently for new Revenue Opportunities
November 6 or 10, 10 a.m. PDT
Leveraging Technology to Pivot Your Business
November 9, 2 p.m. PDT
November 13, 10 a.m. PDT
November 16, 2 p.m. PDT
The complimentary sessions are one hour in length and each session is limited to 12-15 participants.
Business Smarts Webinar – The Way Forward
On Tuesday, November 10, from 9-10 a.m. PDT, the Kelowna Chamber of Commerce will host its next Business Smarts webinar, with guest speaker, Financial Security Advisor, Rhona Stanislaus, who will provide information for businesses and consumers on the current financial situation and how to succeed going forward.
Influencer Marketing for BC Wine Brands
BC wineries are invited to join the BC Wine Institute and Instagram marketing expert, Jenn Herman, to learn more about influencer marketing best practices. The webinar takes place on Thursday, November 19, at 10 a.m. PDT.
Have an upcoming event or webinar that would be of interest to those in the tourism industry? Email me at melissa@tourismkelowna.com so we can include the information in our next bi-weekly roundup.