Over the past few months, numerous organizations have hosted webinars and virtual events to provide information, to help us stay connected, and to inspire new ways of thinking. Here are some of the webinars you can attend this week.
Destination Canada Business Events
At 9 a.m. PDT on June 11, Destination Canada will host a one-hour webinar and client panel discussion focused on the future of international business events. Click here for more information.
Kelowna Chamber of Commerce
Business Smarts Webinar
Greg Wilson, Director, Government Relations (B.C.) for the Retail Council of Canada, and Mark Burley, Executive Director of the Downtown Kelowna Association, are the featured speakers for the Chamber's next Business Smarts Webinar on Thursday, June 11. Join in from 9:30-10:30 a.m. PDT for a discussion focused on recovery in the retail sector. Click here for more information and to register. 
Kickstarting Tourism Recovery in BC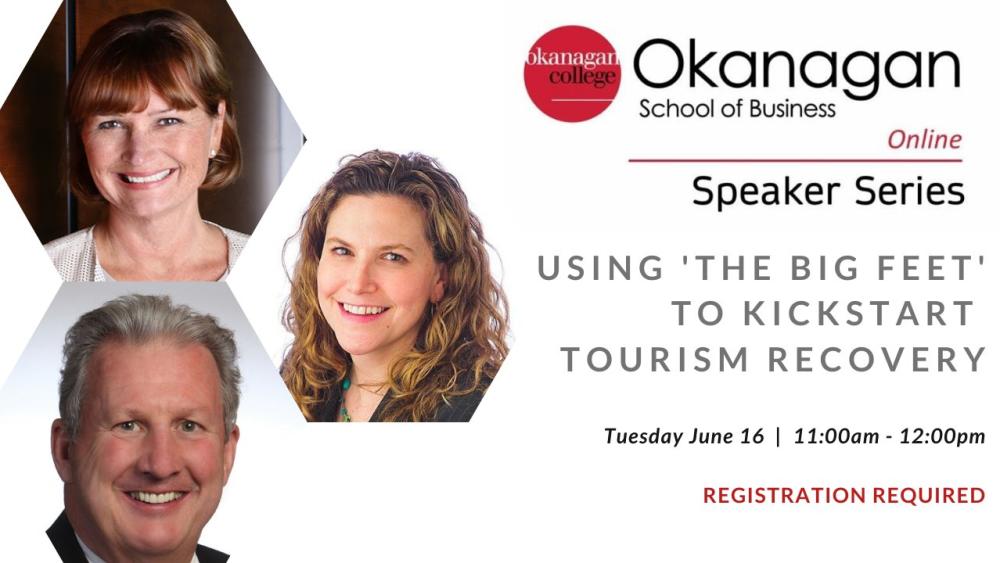 On Tuesday, June 16, the next Okanagan College Speaker Series webinar, presented by the Kelowna Chamber of Commerce will take place, this time focused on recovery in the tourism industry. Tourism Kelowna's Director of Business and Destination Development, Jennifer Horsnell, will speak alongside Destination BC (DBD) President and CEO, Marsha Walden, and Big White Ski Resort's Senior Vice President, Michael J. Ballingall. Click here for more information and to register.
DBC Road to Recovery Webinar Series
DBC has extended its Road to Recovery series, with the following webinars taking place this week:
The webinars will take place at 2 p.m. PDT. For more information on the series, including recordings of past sessions and upcoming webinars, click here.
COVID-19: How to adapt your business to thrive in the new normal
BDC, in collaboration with the Canadian Business Resilience Network and Canadian Chamber of Commerce, is hosting a webinar on Monday, June 15, at 9 a.m. PDT, to provide information on adapting your business to the new normal. For more information and to register, click here.