This upcoming Sunday, May 27, marks the start of Tourism Week in Canada.​ Organized by the Tourism Industry Association of Canada (TIAC), Tourism Week is "a national, grassroots initiative that brings attention to the economic opportunity available to Canada, and British Columbia, through travel and tourism."​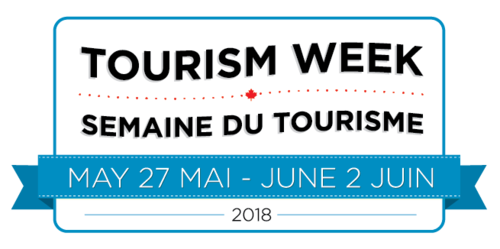 Tourism is a vital industry in B.C., with approximately 21 million overnight visitors travelling to the province each year, contributing $17 billion in revenue annually to the provincial economy. To celebrate the contribution of tourism to the Canadian economy, TIABC, Destination BC, go2HR, and the Minister of Tourism Arts and Culture are encouraging tourism industry stakeholders to "spread the word about the power of tourism in British Columbia." The goal is to shine a spotlight on the exceptional tourism products and experiences offered in communities throughout B.C., showing why #BCTourismMatters.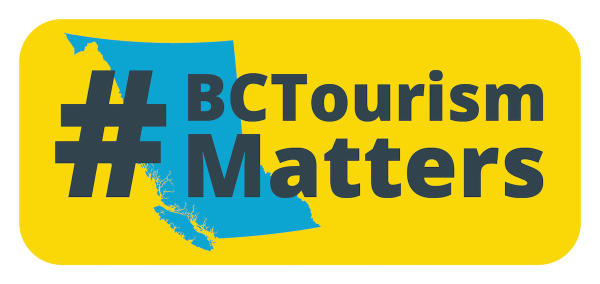 Here are some ways to get involved during Tourism Week:
Take photos of your tourism business activities and share them on social media using the hashtags #BCTourismMatters and #TourismWeek.
Use this white #BCTourismMatters banner in your imagery.
Follow TIABC, go2HR and Destination BC on their social channels:
Send TIABC and Destination BC photos, videos, and stories for their Power of Tourism initiatives. For full details on the initiative, click here. You can submit your content to media.relations@destinationbc.ca and info@tiabc.ca
Share stories of exceptional customer service with go2HR. Send your stories, photos or videos to go2HR's Showcasing Exceptional Customer Service page.
If you are passionate about your career in tourism and want to inspire students and others to join the industry, email jlam@go2hr.ca about how you can join go2HR's speakers' bureau.
Tourism Kelowna will be engaging with the #BCTourismMatters initiative through our various social media channels.
About Tourism Week in Canada
Tourism Week in Canada is a grassroots initiative that brings attention to the economic opportunity available to Canada through travel and tourism and the public policy challenges preventing the sector from capitalizing on those opportunities.
Tourism Week in Canada aligns tourism organizations, businesses and other partners from across the country around a common vision: a tourism sector unencumbered by government policies and recognized for its contribution to the Canadian economy.
Click here to learn more about Tourism Week in Canada.