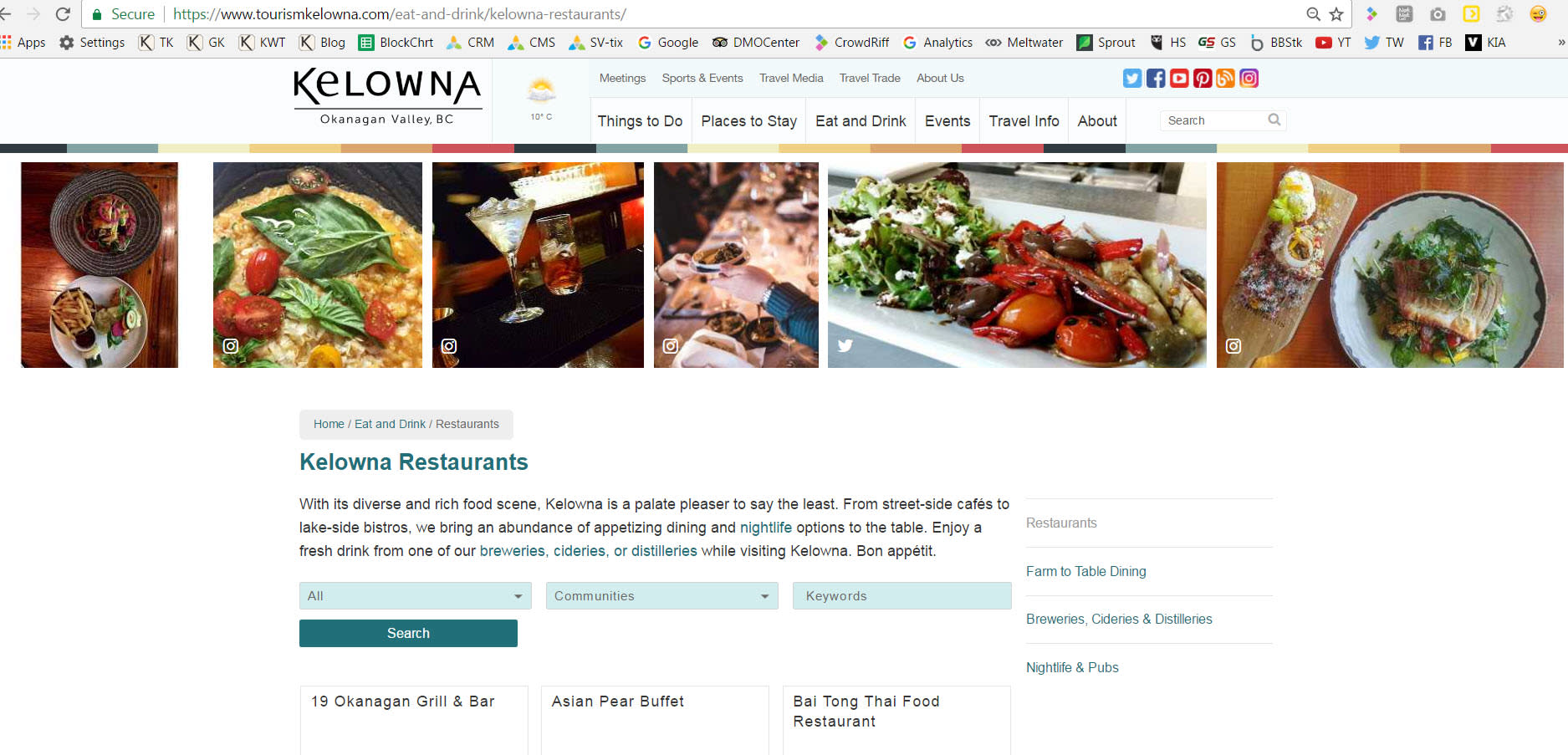 What better way to create demand for Kelowna and inspire travel to our area than by leveraging some of the beautiful user-generated content (UGC) that's available?  
It doesn't matter the time of year, you don't have to look far to see someone snapping a photo of the sunset, the lake, their friends enjoying themselves, or the plate of food they're about to devour.
Locals and travelers alike love to capture their exceptional experiences and share them with friends, family, and the world-at-large and they do so via descriptive hashtags such as #exploreKelowna, #foodie, #KnoxMountain, #instatravel etc.  Every day, a quick look through local social media communities will return endless photos, videos,  tweets, posts, and stories about Kelowna, West Kelowna, Lake Country, the Okanagan Valley, and beyond.


Tourism Kelowna is now curating some of that local content and publishing in to relevant webpages on tourismkelowna.com. This new method of leveraging and publishing UGC accomplishes two goals.  It gives featured Instagrammers a happy boost in exposure for their work and potential engagement / followers for their channel, and it give Tourism Kelowna current and authentic visuals to share with our audiences and potential travelers with the intent of inspiring them to visit our destination.
Check out a few of the pages that are now live and keep an eye out for more to come:
Beaches
Hiking
Myra Canyon
Restaurants
Places to Stay
We value your feedback, if you have comments, questions, or suggestions please contact me at shauna@tourismkelowna.com or call  (250) 861-1515 ext. 206