Tourism Kelowna's Calgary-based Business Development Consultant, Nicolle Gomez de Sousa, attended a Business Events Canada sales mission in Seattle on June 13 and 14. Ten DMOs from across Canada presented their destinations to 25 event planners from 4 different third-party agencies, whose extensive list of clients including various state and national associations as well as corporate clients including Microsoft, Nike, Facebook, Holland America, Tableau, Amazon, Mozilla, and Red Finn. During these meetings, Nicolle was able to educate planners on Kelowna's location, its accommodation and activity options, and its off-site venues.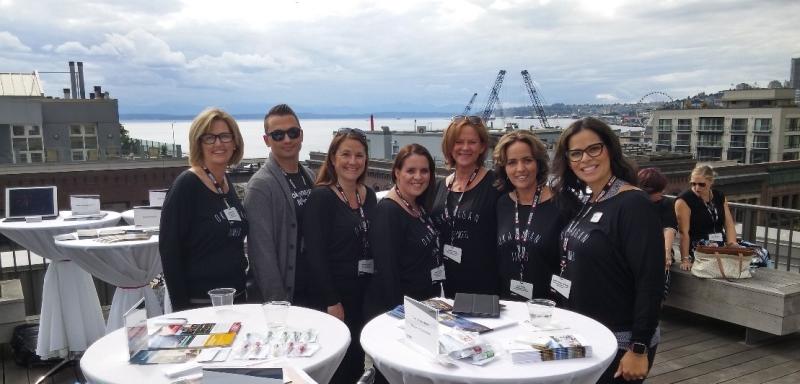 On Thursday evening, Business Events Canada hosted a client event at Galvanize, in Seattle's trendy Pioneer Square district. At the evening reception, the event planners were able to network and mingle with 35 Canadian partners, including 7 from the Kelowna area. Representatives from The Cove Lakeside Resort, Delta by Marriott Grand Okanagan Resort, Four Points by Sheraton, Manteo Waterfront Resort and Villas, Mission Hill Family Estate, Summerhill Pyramid Winery, and Tourism Kelowna were all present to represent the best of our region. Guests were highly-targeted event planners from various Seattle-based associations, third parties, and corporations. Their programs range in size from 50-person retreats to 20,000+ person global conferences. Several of the clients would be considered hot prospects for Kelowna; Nicolle will continue to follow up with these planners to ensure Kelowna stays top of mind. 
For more information, please contact Nicolle Gomez de Sousa at (587) 716-5599 or nicolle@tourismkelowna.com.