Save the date for these important annual stakeholder events that Tourism Kelowna will be hosting in the coming months.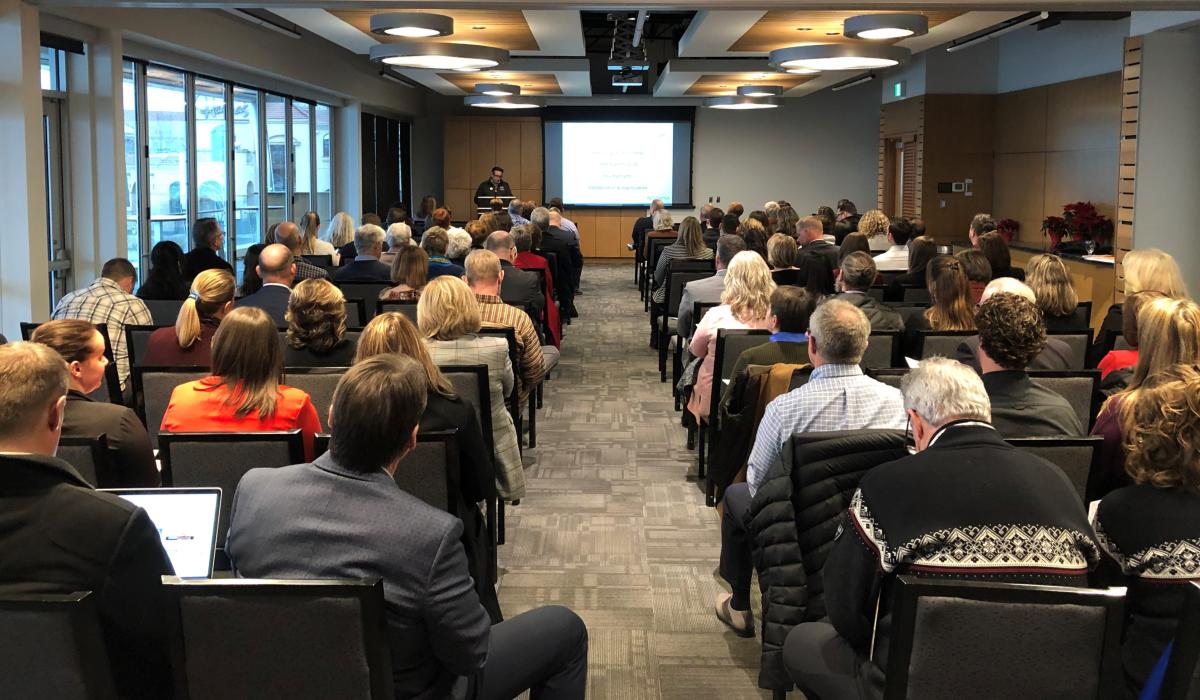 Tourism Industry Holiday Mixer
Anyone working in the Central Okanagan tourism industry is invited to join us on December 4, 2019, for casual networking and seasonal festivities, hosted this year at Sandhill Wines. Watch for your detailed invitation coming soon.
Annual General Meeting
Tourism Kelowna's 2019 Annual General Meeting will take place on May 5, 2020. Voting stakeholders are invited to attend the AGM, review the Society's 2018-19 year and audited financial statements, and participate in the election of the 2020 Board of Directors. A networking social for stakeholders will follow the AGM. As per our bylaws, a formal notice of a general meeting will be issued closer to the date.
Stakeholders will note the timing of the AGM has changed. This is a result of the Tourism Kelowna fiscal year changing from August 31 to December 31. The change to a calendar fiscal year was requested by management and formally approved by the board in order to improve alignment with annual performance reporting obligations with key stakeholders like the City of Kelowna, industry sectors, and Destination BC.
Changing the fiscal year also results in changing the timing of the society's AGM from December to May. The five Board of Directors' seats originally scheduled to term-out at the December AGM will now continue serving until their term ends at the 2019 AGM held in May 2020.   
We hope to see you at these and many more upcoming Tourism Kelowna stakeholder events. 
-- Thom Killingsworth, Chairman, Tourism Kelowna Board of Directors
Click here for more information on the Tourism Kelowna Board of Directors, society, mandate, and bylaws.