Tourism Kelowna was proud to attend the 2018 Thompson Okanagan Tourism Association (TOTA) Tourism Summit in Osoyoos, BC, on November 13 and 14. The Summit's theme was "Drive for Sustainability" and featured industry experts who shared research and tools on how destinations in our region can lead the effort on sustainable tourism. Sessions focused on Indigenous tourism, responsible tourism programs, and new research initiatives, and featured updates from Destination BC, Destination Canada, the Tourism Industry Association of British Columbia, and the Ministry of Tourism, Arts & Culture. Thank you to TOTA for organizing the Tourism Summit and to Destination Osoyoos for hosting the conference. 
At the Summit, Tourism Kelowna was officially recognized as a Biosphere Committed Entity, having successfully completed the year-one requirements of TOTA's Biosphere Adhesion Program. We are proud to have been one of the first destinations in the region to complete these requirements.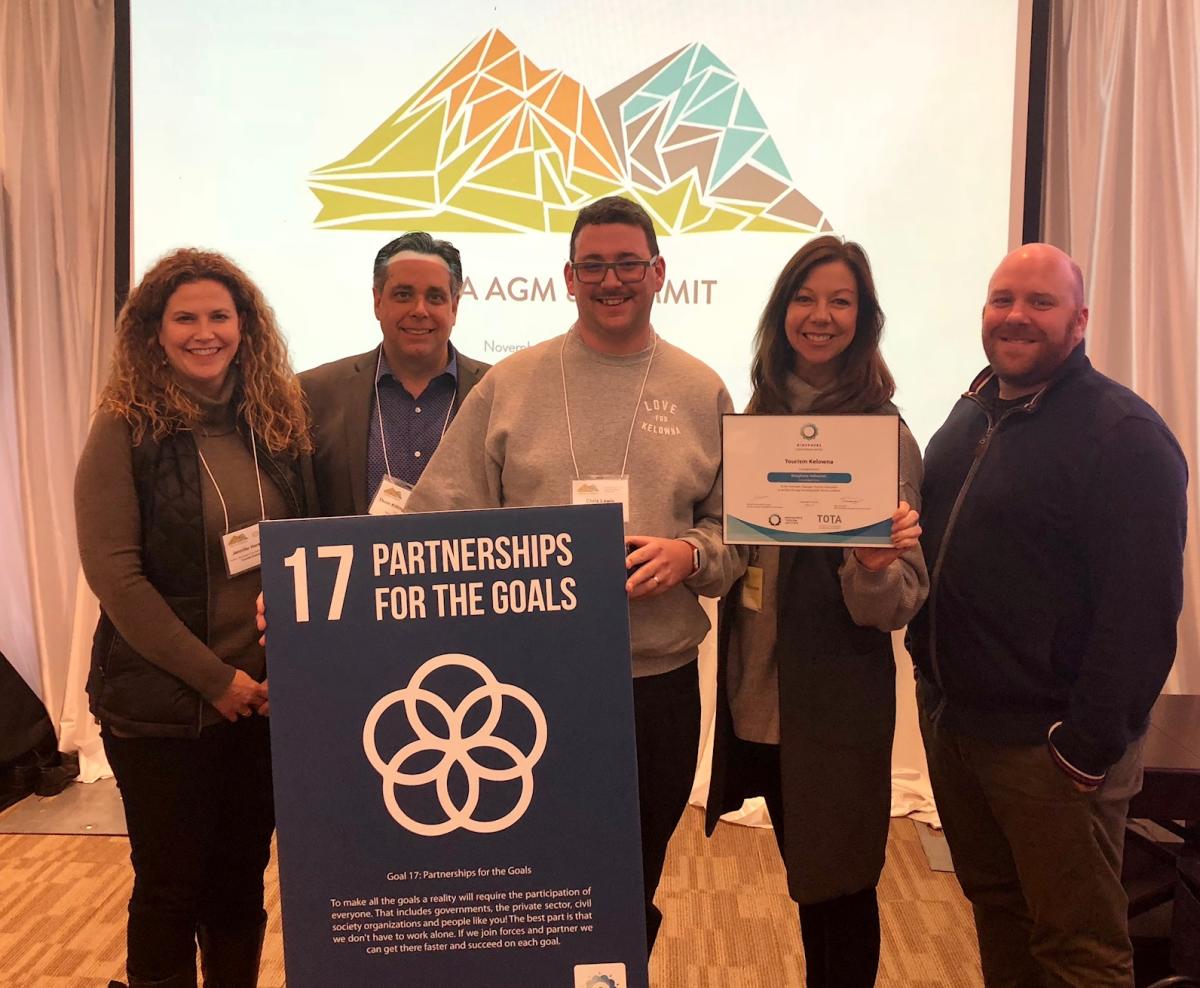 We are committed to ensuring Kelowna is recognized as a sustainable destination by visitors and residents. As a lead partner with TOTA, we will be working with local tourism businesses in the Central Okanagan on the Biosphere Adhesion Program to realize the benefit of this important global certification program. For more information, please contact Jennifer Horsnell at jennifer@tourismkelowna.com or call (250) 861-1515 ext. 205. You can also find further information on the program on TOTA's website.