We are pleased to provide you with a quarterly update from our team, which offers an overview of some key initiatives, aligned with our organization's strategic goals, that took place during the past few months.

Establishing Kelowna and the Central Okanagan as a Four-Season Travel Destination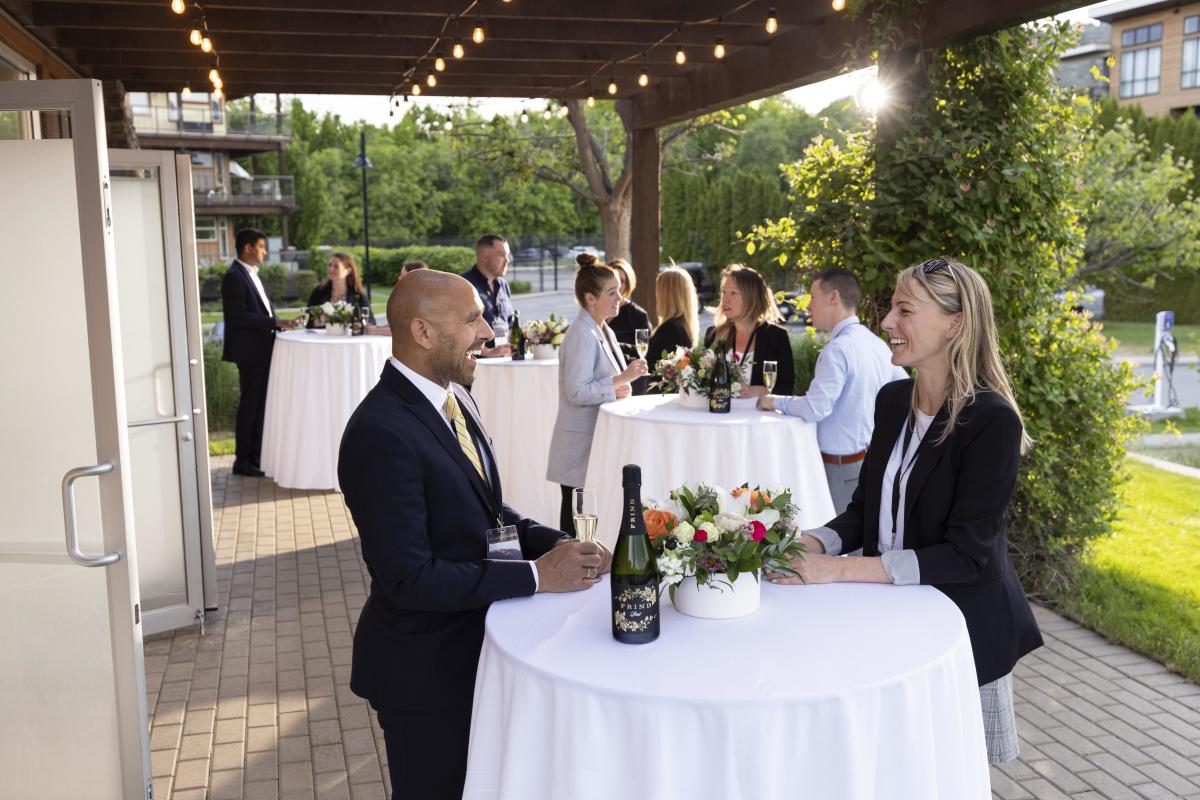 The Cove Lakeside Resort Event Space. Photo credit: Shawn Talbot Photography
Destination Marketing
Our winter marketing campaign ended in February while our spring campaign inviting visitors to get centred while reconnecting with our beautiful destination, launched in early March.
We have re-activated our travel media program and will be hosting media in late March.
Our work with Destination BC's new Data Hub pilot program started; Tourism Kelowna was the first destination marketing organization invited to join the program after founding partners Destination Vancouver and Tourism Whistler.
Business Development
Over $7M in potential economic impact from meetings and conferences was generated during the first three months of the year, while 21 leads for business events were distributed.
On the sport and major events side, two smaller leads were secured, while bid preparation got underway for a fall 2023 event. 
Our team continues its economic sector strategy work to attract future business events.

As part of this work, familiarization (FAM) tours were recently hosted to showcase businesses in the region's key economic sectors; additional FAM tours will take place throughout the year to showcase additional businesses. 

Fostering Sustainable Growth of the Destination

Community & Visitor Engagement
In recognition of Tourism Kelowna's dedication to both the local community and to visitors from outside of the Central Okanagan, we changed the name of our Visitor Experience department to Community & Visitor Engagement. 
Our partnership with the City of Kelowna and Downtown Kelowna Association continues with the planning of Meet Me on Bernard 2022.

This year's event will see expanded collaborations between our three organizations and Tourism Kelowna will launch a new mobile visitor centre.
Destination Marketing
The Kelowna Hotel Motel Association and Tourism Kelowna partnered to sponsor Dine Around 2022. 

This sponsorship included additional content and local activations/promotions to support area hotels and drive business to participating restaurants in the region during a traditionally slower time of year.
The event also provided an opportunity for our team to market to a local and close-by drive market to assist in recovery efforts. 
Across the 77 participating BC restaurants, 54 of which were in and around Kelowna, an estimated 35,420 Dine Around meals were served, which equates to an economic impact of more than $1.4 million.

Ensuring Organizational Excellence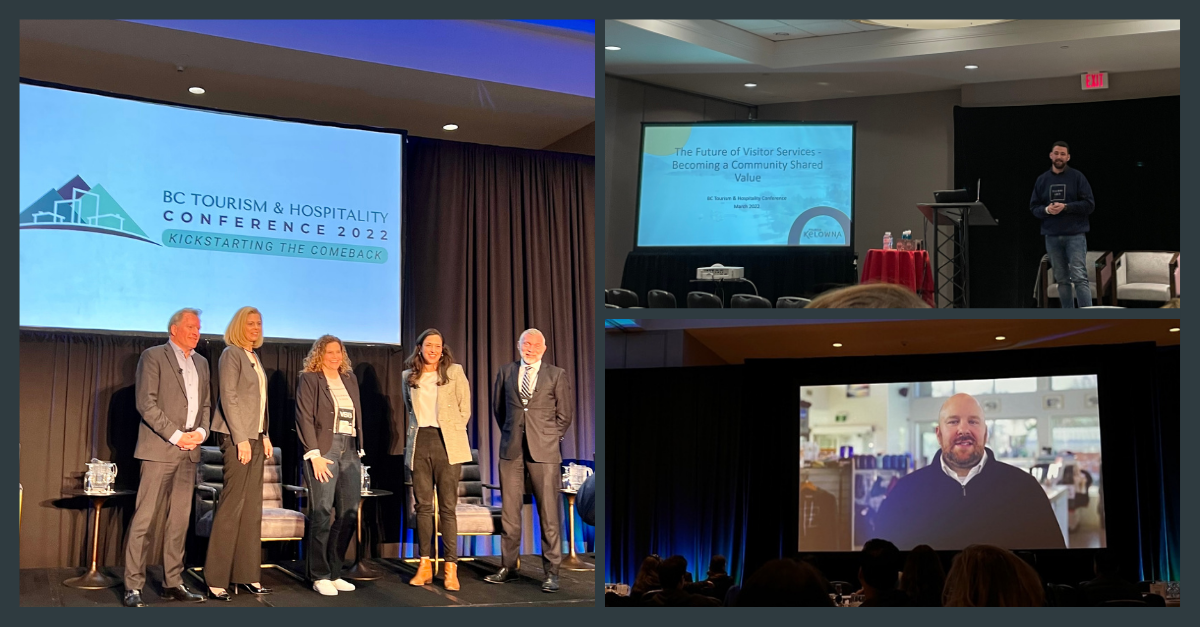 Provincial Presence
This year's BC Tourism & Hospitality Conference, which was held in Richmond from March 9 – 11, provided an opportunity to showcase Tourism Kelowna's value as a trusted destination management organization.
Self-Earned Revenue
We finalized our spring and summer Love for Kelowna and Kelowna Vibes retail lines, which will be launched in late April/early May at the Kelowna Visitor Centre and through our online store. Our retail program contributes to our organization's self-earned revenue, which ultimately helps us reduce our reliance on public funds.
Administration & Finance
KPMG has concluded its annual audit and Tourism Kelowna has once again achieved a clean audit report, with all accounting, finance, records, and processes approved and validated. This success is significant since we had to manage yet another year of decreased funding and significant cash flow volatility due to COVID.  
Audited 2021 financial statements will be available for review at the Annual General Meeting on May 11, 2022.

Engaging Partners and External Stakeholders to Grow the Visitor Economy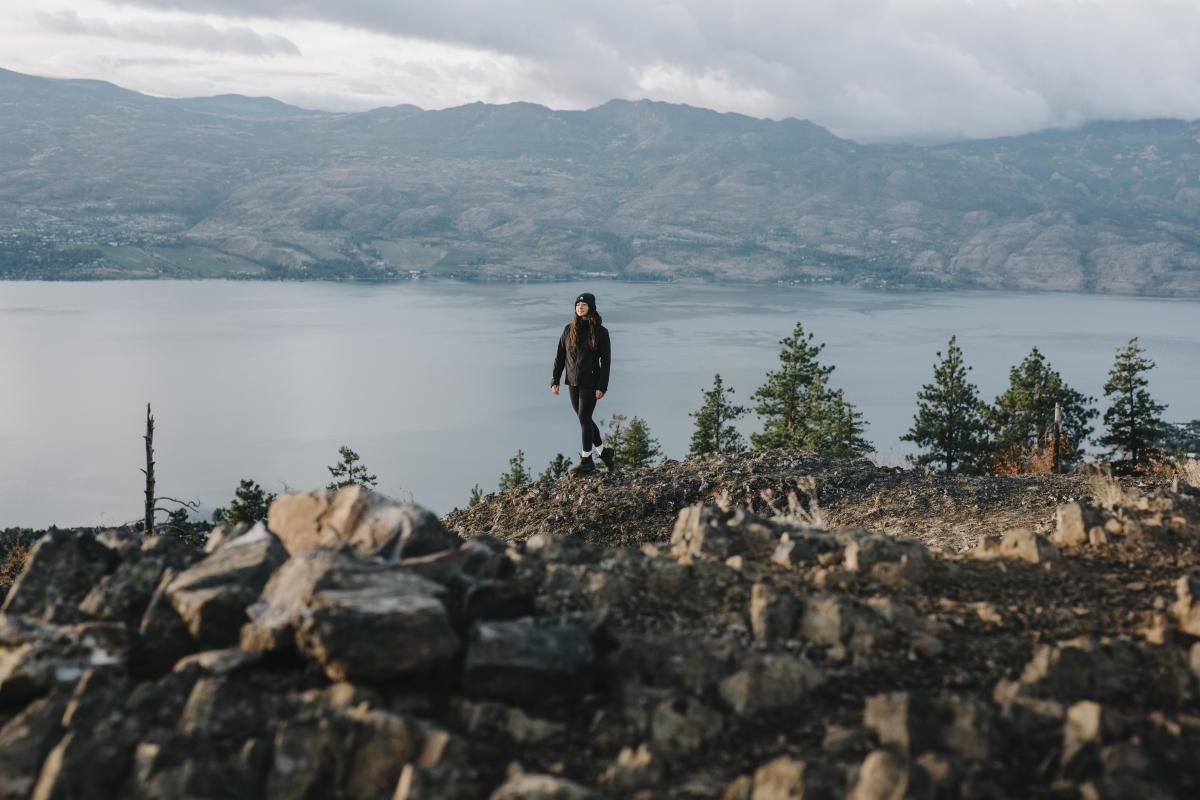 Destination Development
As part of Tourism Kelowna's work to manage visitation and plan for the future of tourism, we are completing the final stages of our work with Destination Think to create a Tourism Destination Development Plan for our region.

Community workshops were recently held with Tourism Kelowna stakeholders and residents to share the results of Destination Think's initial Place DNA™ research and to gather further insight from these valuable community groups about how they view the future of tourism in the Central Okanagan.
The full plan is slated to be finished in late spring. 
Destination Marketing
Our team launched Kelowna Key, the fourth in the series of free digital experience passes aimed at connecting visitors with local businesses.

Created exclusively for delegates and attendees of meetings, conferences, and events, as well as other segments of business travellers, such as travel media, the pass will give these VIP guests access to savings and enhanced experiences while visiting our region.

This quarter also saw the initiation of our new #exploreKelowna Creator series, which will see local content creators showcase destination activities and attractions and offer new perspectives of our region to inspire residents and visitors.
To learn more about our team's strategic priorities and key initiatives, contact: