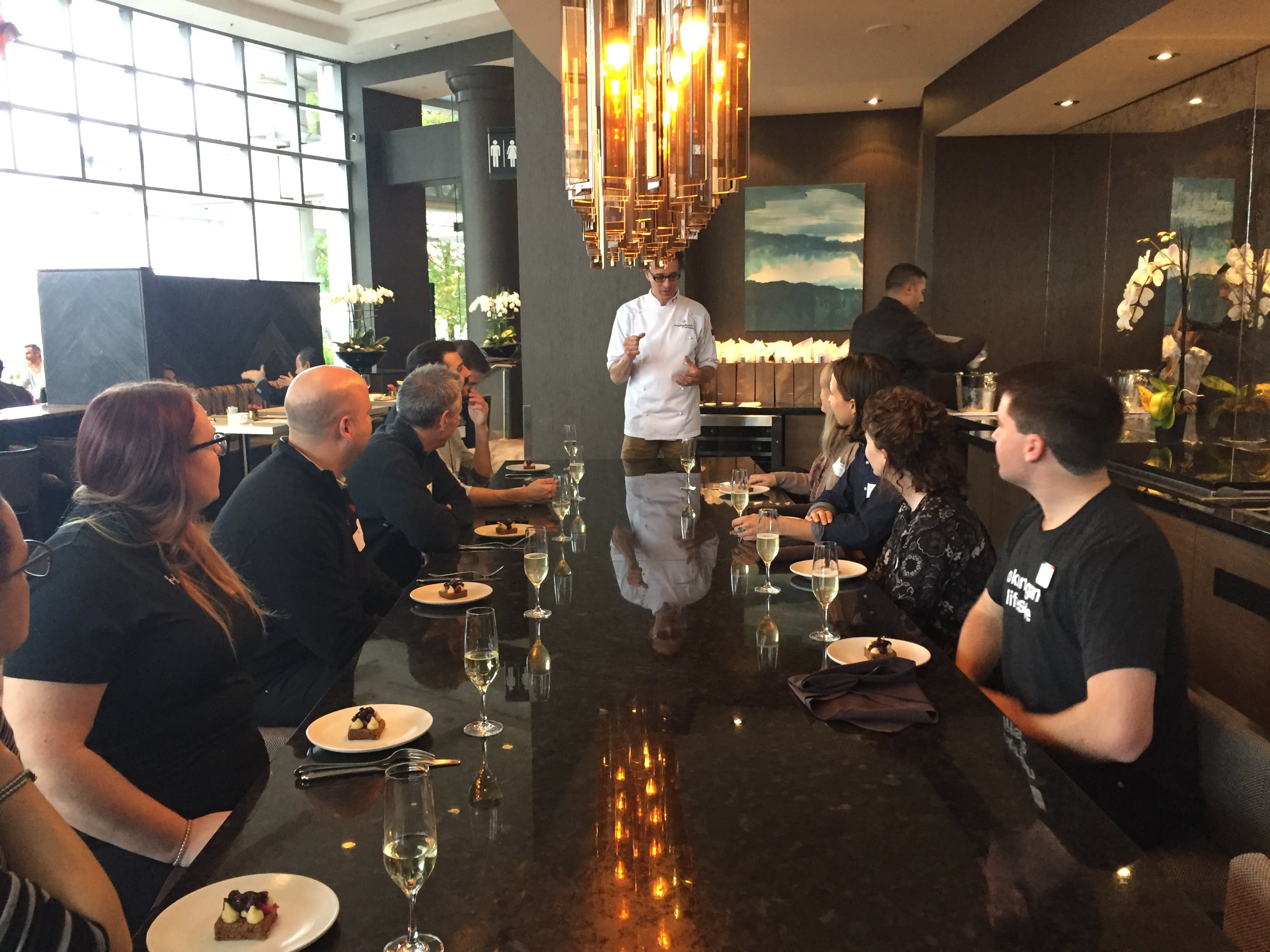 Tourism Kelowna hosted 10 sport and event planners in Vancouver last week on the annual Tourism Kelowna Food Tour.
Tourism Kelowna's Harvey Hubball, Julia Garner, and Waterfront Wines' owner and Executive Chef Mark Filatow accompanied the group as they visited five of Vancouver's popular restaurants, enjoying Kelowna inspired and sourced, food and drink along the way.
Designed to be a unique experience, Tourism Kelowna was able to connect with key decision makers in the sport and event market. Current and future hosting opportunities were discussed at length, with plenty of possibilities arising for 2018 & 2019.
For more information on Tourism Kelowna's sales activities in Sport & Event, please contact harvey@tourismkelowna.com or 250-861-1515 ext. 209.