On Saturday, October 5, Tourism Kelowna, along with 50th Parallel Winery, Argus Properties (Four Points by Sheraton Kelowna Airport; Hotel Eldorado; Manteo Resort), Coast Capri Hotel, Cove Lakeside Resort, and Ramada Hotel & Conference Centre, wrapped up our three-part wellness series at the Westside Grand in Vancouver. 
Twelve meeting planners from the greater Vancouver area took part in the day, which focused on personal wellness. Guests were treated to dynamic presentations from Tracy Steen of Move Daily Fitness, Catherine Roscoe Barr from The Life Delicious, and Trisha Miltimore, the Passion Igniter.  Start Fresh Kitchen nourished the group with delicious food and their inspiring story.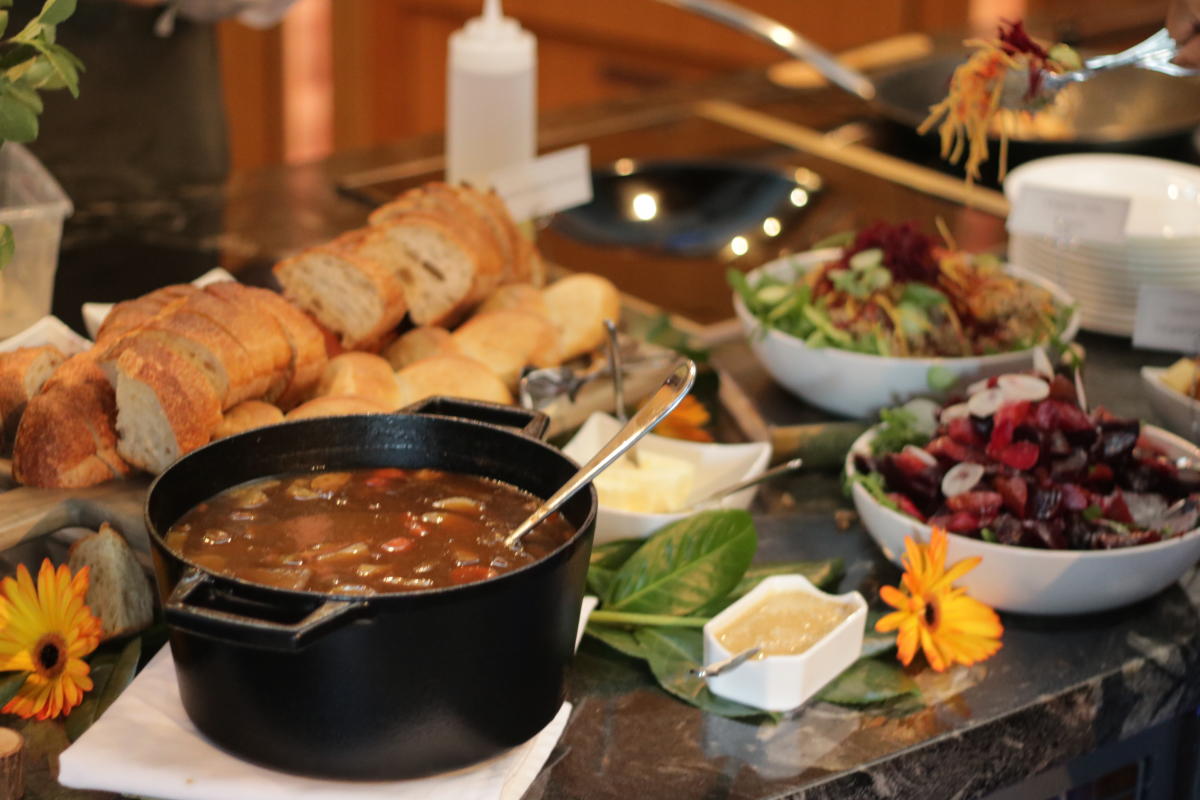 Photo courtesy of Tracy Steen
In addition to learning practical tips to enhance their lives, planners also had the opportunity to network with our partners and take home carefully curated Kelowna swag bags, which included products from the Okanagan Lavender & Herb Farm. We host these events so our guests can gain wellness knowledge for their day-to-day lives and so our stakeholders can network and be considered for future business opportunities. We have already been given the opportunity to bid on a small, high-end program as a result of this event and we look forward to working with more clients in the coming months. 
Should you have any questions about this program, please connect with me by email, nicolle@tourismkelowna.com, or by phone, (587) 716-5599