The annual British Columbia Visitor Services Conference was held from February 26 – 28, 2019, at Pinnacle Hotel at the Pier in North Vancouver. Tourism Kelowna was represented at the conference by Chris Lewis, Director of Visitor Experience, and Morgan Hunter, Visitor Experience, Operations.
Hosted by Destination British Columbia, the conference provided attendees with information pertaining to visitor centre practices and offerings. Through speakers, panels, and networking sessions, attendees also had the opportunity to learn from surrounding organizations about various visitor experiences across British Columbia.
Chris participated as a speaker for the last panel, Visitor Services - Multiple Delivery Models. During this panel, Chris was able to showcase the various ways Tourism Kelowna delivers information to visitors, stakeholders, and residents.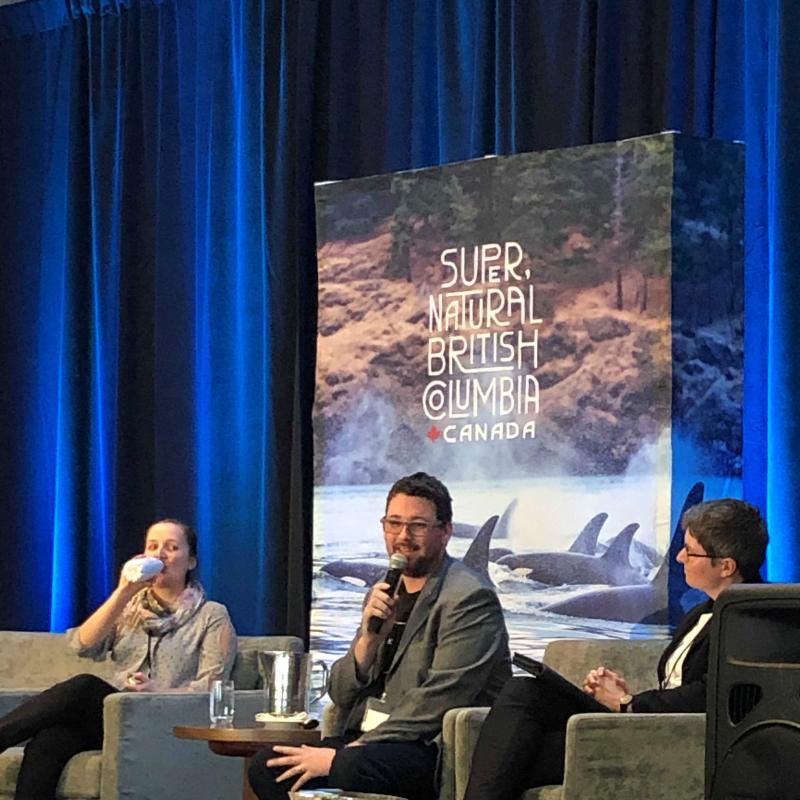 The next BC Visitor Services Conference will take place in March 2020 in Victoria. 
For more information on the conference details, please contact Morgan Hunter at morgan@tourismkelowna.com or at (250) 861-1515 ext. 220.