Tourism Kelowna's newly appointed board has elected Thom Killingsworth to Chair the Board of Directors.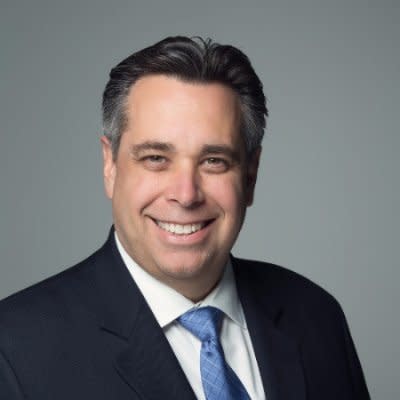 Over his career, Thom has held executive-level positions at several leading North American hotels and resorts including Fairmont Banff Springs, Fairmont Chateau Whistler, Fairmont Newport Beach, Sheraton Suites Calgary Eau Claire, and Predator Ridge Resort. Most recently, Thom was Chief Operating Officer with Inn-Trust Hospitality and the Argus Group whose Kelowna and area portfolio currently includes the Four Points by Sheraton Kelowna Airport, Gulfstream Restaurant, Hotel Eldorado Kelowna, Eldorado Marina, Manteo Resort Kelowna. Thom has recently taken the role of Executive Director with the Kelowna Yacht Club. Thom brings over 30 years of tourism and hospitality experience to his role as Chair at an important time of growth for both Tourism Kelowna and the Central Okanagan tourism industry.
Thom has been a member of the Tourism Kelowna board since December 2013, most recently serving as Vice-Chair.
"I look forward to continued work with our Board to further define Tourism Kelowna's strategic direction to grow our local tourism industry and economy," said Killingsworth. "Our goal for continued growth and to position Kelowna as a highly-desirable destination for year-round leisure and business travel remains a top priority as we aim to attract 3 million visitors annually by 2021."
The complete list of Tourism Kelowna Board of Directors includes:
Chair: Thom Killingsworth, Kelowna Yacht Club
Vice-Chair: Tanya Stroinig, Prestige Hotels
Past-Chair: Stan Martindale, Ramada Hotel & Conference Centre
Treasurer: Heather Schroeter, Manteo Resort Waterfront Hotel & Villas
Secretary: Debbie Dupasquier, Distinctly Kelowna Tours
Brent Lavery, Holiday Inn Express Kelowna Conference Centre
Dan Matheson, Okanagan Golf Club
David McFadden, Okanagan Lavender & Herb Farm
Debra Harding, UBC Conferences and Accommodation
Gail Given, City of Kelowna
Katie Balkwill, Big White Ski Resort
Nataley Nagy, Kelowna Art Gallery
Patricia Leslie, Sandhill Wines / Andrew Peller Ltd.
Penny Gambell, District of Lake Country
Sam Samaddar, Kelowna International Airport
Sean Coward, Kelowna Hotel Motel Association
About Tourism Kelowna
Working on behalf of over 370 local businesses, Tourism Kelowna is the lead destination marketing organization for the Central Okanagan generating overnight visitor demand that economically benefits Kelowna and its neighbouring communities. 
In 2016, over 1.9 million visitors came to Kelowna and area and spent $337 million dollars. Overall, our local tourism industry contributes over $1.25 billion in total economic output and provides nearly 12,000 jobs and generates $142 million in tax revenues.