Tourism Kelowna must say a fond farewell to Harvey Hubball, who oversees our business development for sports and events. Harvey, who helped bring many major events to Kelowna, will have his last day with the organization on Friday, August 2.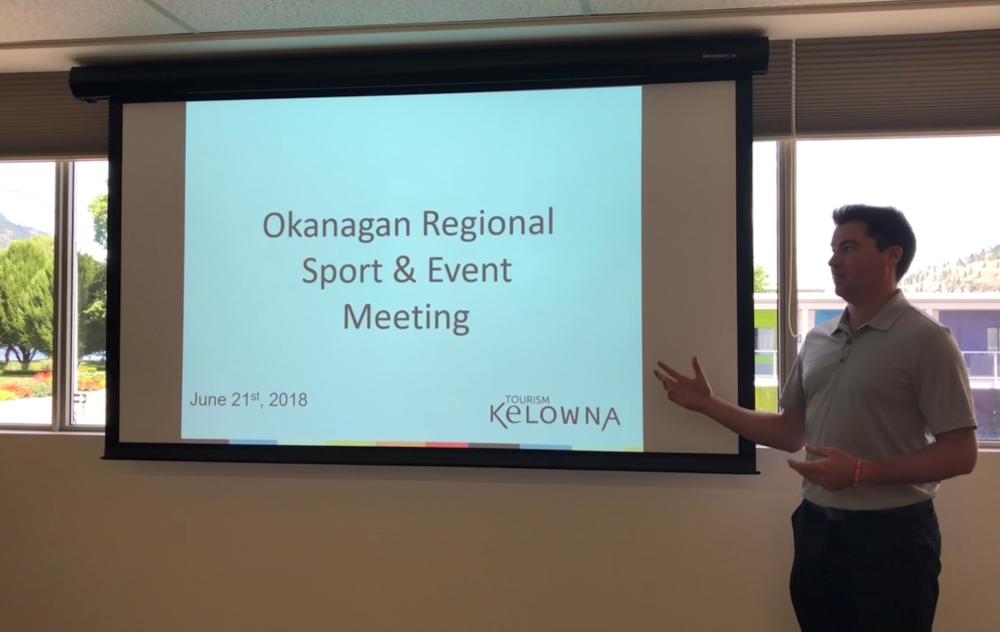 In his three short years with Tourism Kelowna, Harvey has worked collaboratively to create and implement a major event strategy, resulting in our community hosting the 2018 World Mixed Curling Championships, 2019 Skate Canada International, the 2020 Memorial Cup presented by Kia, the 2020 World Mixed Doubles Curling Championships, and the 2020 Senior Curling Championships. Through Harvey's leadership, Kelowna was awarded the best mid-size city in Canada for sport hosting and Harvey himself was short-listed for the CSTA Canadian Sport Tourism Rising Star Award. Perhaps Harvey's biggest impact, however, will be the creative costumes he and his friends always wore at the Great Okanagan Beer Festival. 
Harvey will be relocating to Vancouver to start a new position with UBC as the Development Officer for their Athletics Department. We wish Harvey a bright and successful future and thank him for his work as a dedicated and passionate ambassador for our destination. Congratulations Harvey, and thank you!
For those who are interested or have questions about the Business Development, Sports & Events role, please contact Jennifer Horsnell at jennifer@tourismkelowna.com or by calling 250-861-1515 ext 205.