A new Stakeholder Toolkit is now available on the Tourism Kelowna Website. Located under the Industry section of the newly redesigned site, the toolkit includes a selection of articles, documents, and resources aimed at helping our stakeholders make the most of Tourism Kelowna's programs.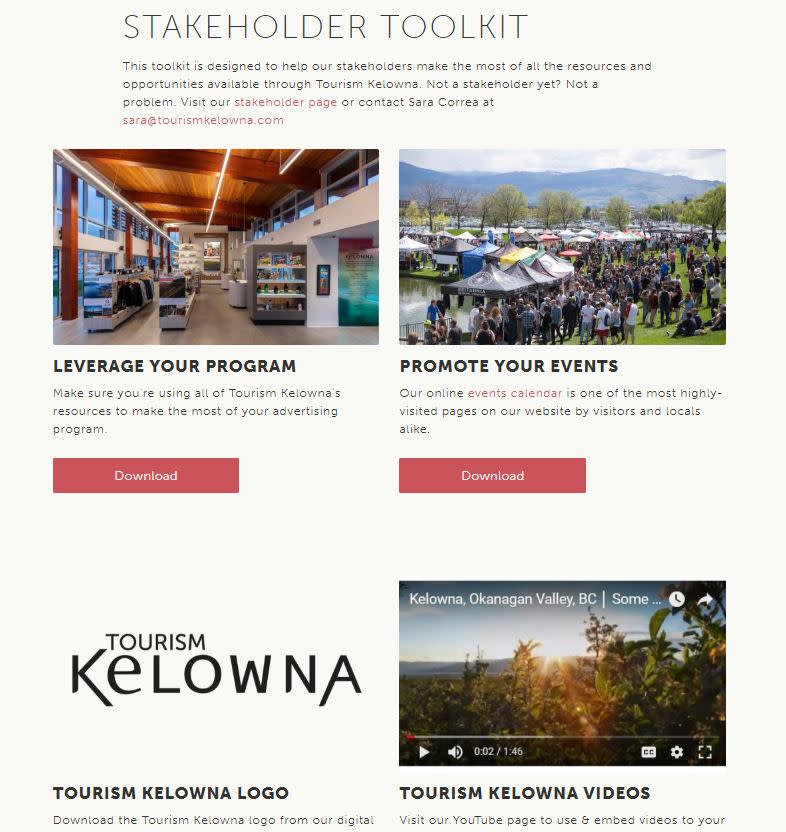 The page includes detailed information on how to maximize the benefits and opportunities of linking your business to Tourism Kelowna through the Necessities Advertising Package (the Tourism Kelowna base package), how to submit events to the Events Calendar, where you can request copies of our guides for your guests, as well as links to our logos and YouTube videos.  
The toolkit was developed to serve as an extension of the marketing resources of our stakeholders, helping businesses increase brand awareness and exposure to visitors coming to Kelowna and the Central Okanagan.
Check out the page by clicking on the link below, and you can contact Sara Correa, sara@tourismkelowna.com for any ideas or suggestions on other resources you would like to see added to the page.