Earlier this month, Deirdre Campbell, co-founder with the IMPACT Conference on Sustainability Travel & Tourism and Managing Director at Beattie Tartan, engaged our stakeholders in a dialogue on innovation and the contribution of tourism to Canada's sustainable future. She explored the ideas of over-tourism and noted that here in Kelowna, we may not be as isolated as we think from the problems faced by many international destinations.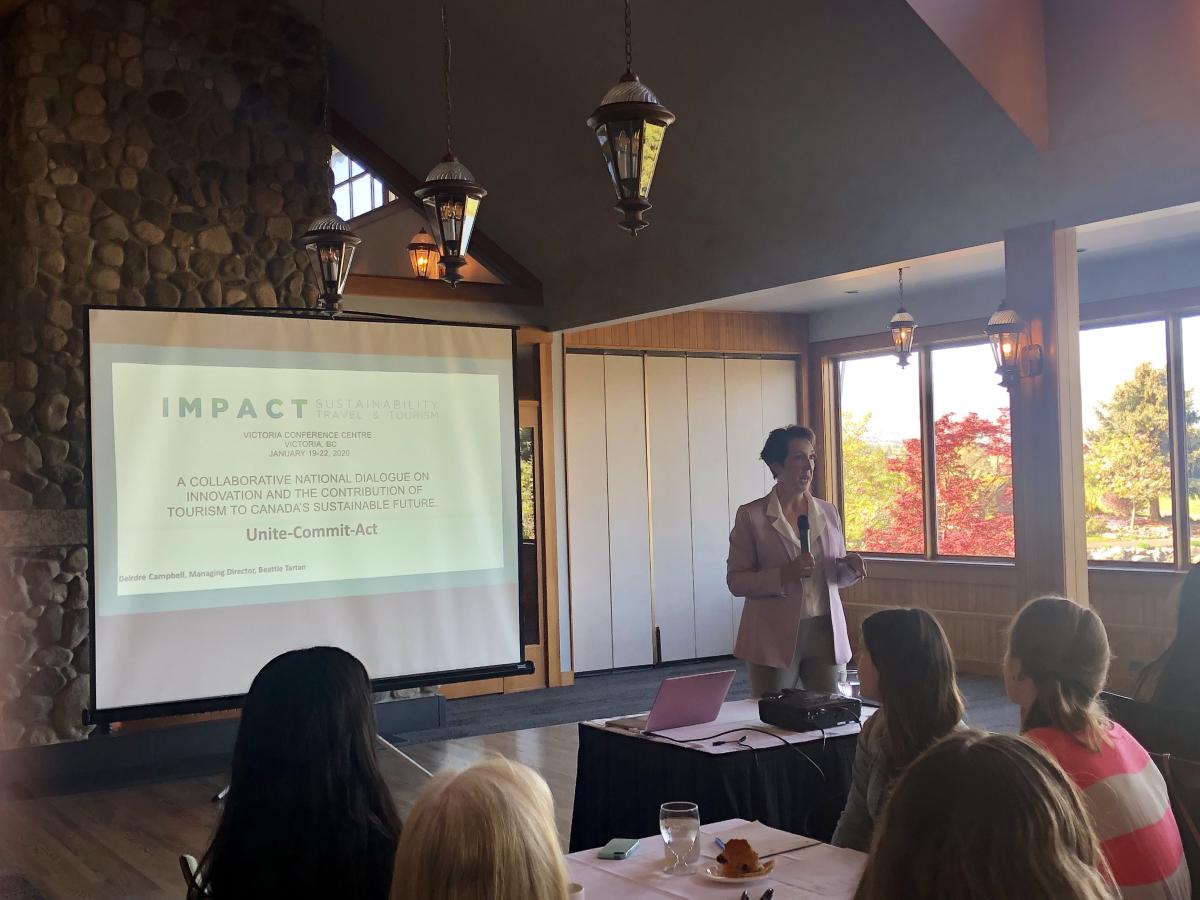 The group participated in a workshop where we identified what sustainability meant to us and then spent some time looking at tourism trends.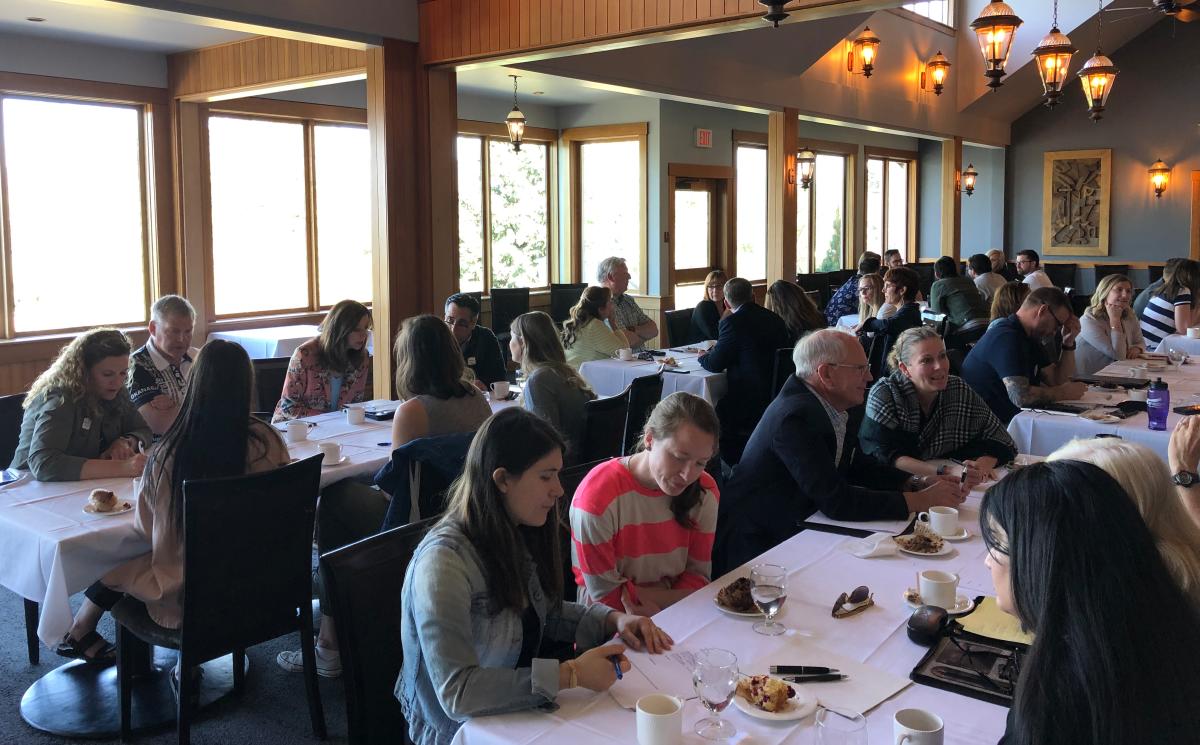 Deirdre also provided the group with suggested resources and readings to help us with our responsible tourism education. Clarification was also provided on the Biosphere Adhesion Program and Sustainable Tourism 2030 (formerly Green Step Solutions) and how you can get involved. All documents referenced along with a copy of Deirdre's presentation are available in the Partner Bulletins section of the Tourism Kelowna website. 
For information on this session or previous plug-in sessions, please contact Jennifer Horsnell at jennifer@tourismkelowna.com or (250) 861-1515 ext. 205.