To kick off October, members of Tourism Kelowna's marketing and communications team travelled to Calgary to attend GoMedia Canada 2018, hosted by Destination Canada and Tourism Calgary. GoMedia brings together tourism industry partners and over 100 travel media from across the globe to discuss and promote Canadian destinations.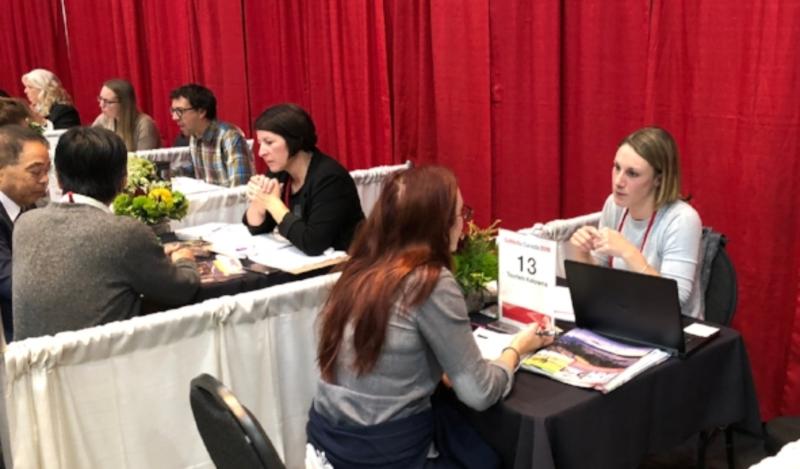 Tourism Kelowna held one-on-one appointments with 27 media members from across Canada, the US, the UK, Germany, Australia, Mexico, South Korea, and China. These members represented publications and outlets such as EnRoute, Canadian Geographic, Best Health, Globe and Mail, Travel and Leisure (international digital), and Forbes. Our team highlighted Kelowna's growing and innovative culinary scene, along with its established wine industry, scenic and active outdoor lifestyle, and year-round appeal. Winter travel and culinary pitches were met with interest from Canadian outlets, while US and international outlets were especially intrigued by Kelowna as a wine destination to be discovered and as an easily-accessible outdoor oasis.
Professional development sessions informed Tourism Kelowna on topical issues such as influencers and 'new' media, itinerary/pitch creation and best practices, and the creation of large-scale campaigns to encourage international markets. 
If you would like more information or have stories you'd like media to cover, contact Jennifer Widmer, travel media and communication, at jennifer.widmer@tourismkelowna.com or (250) 861-1515 ext. 204.