If you have walked by the Queensway Jetty lately, you will see that construction of the new Tourism Kelowna Visitor Centre is well underway. With an opening date set for mid-2018, our team is busy ensuring we have the right tools in place to connect with visitors and residents alike. Providing people with a remarkable experience is our team's first priority.Whether it's recommending a restaurant for dinner, booking accommodations, or selling tickets to a local performance, our team will strive to exceed expectations. While in the Visitor Centre, guests will also have the opportunity to learn about the history of the Central Okanagan and get a glimpse of its future.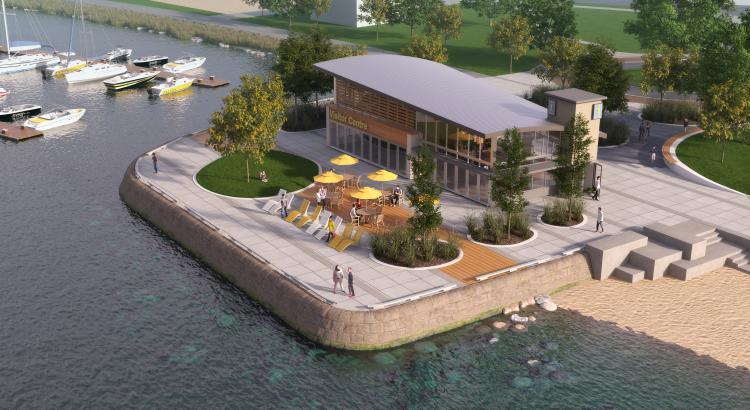 Involvement from you, our valued stakeholders, is integral to the success of the new Visitor Centre. Several key display areas within the Centre, including interactive displays and storyboards, are available for sponsorship. This is a unique opportunity to profile your business or experience, tell your story, and add value to the overall Visitor Centre experience. 
For more information on available spaces or pricing, please contact Jennifer Horsnell at jennifer@tourismkelowna.com.