Today, Daniel Bibby, Chair of Tourism Kelowna's Board of Directors, provided an update on the timeline and design of the new visitor centre project. 
We would like to thank the many of you who expressed your support for this project, however not all of the community feedback was positive. We have listened and are proud to put forward a refined and improved plan because of it.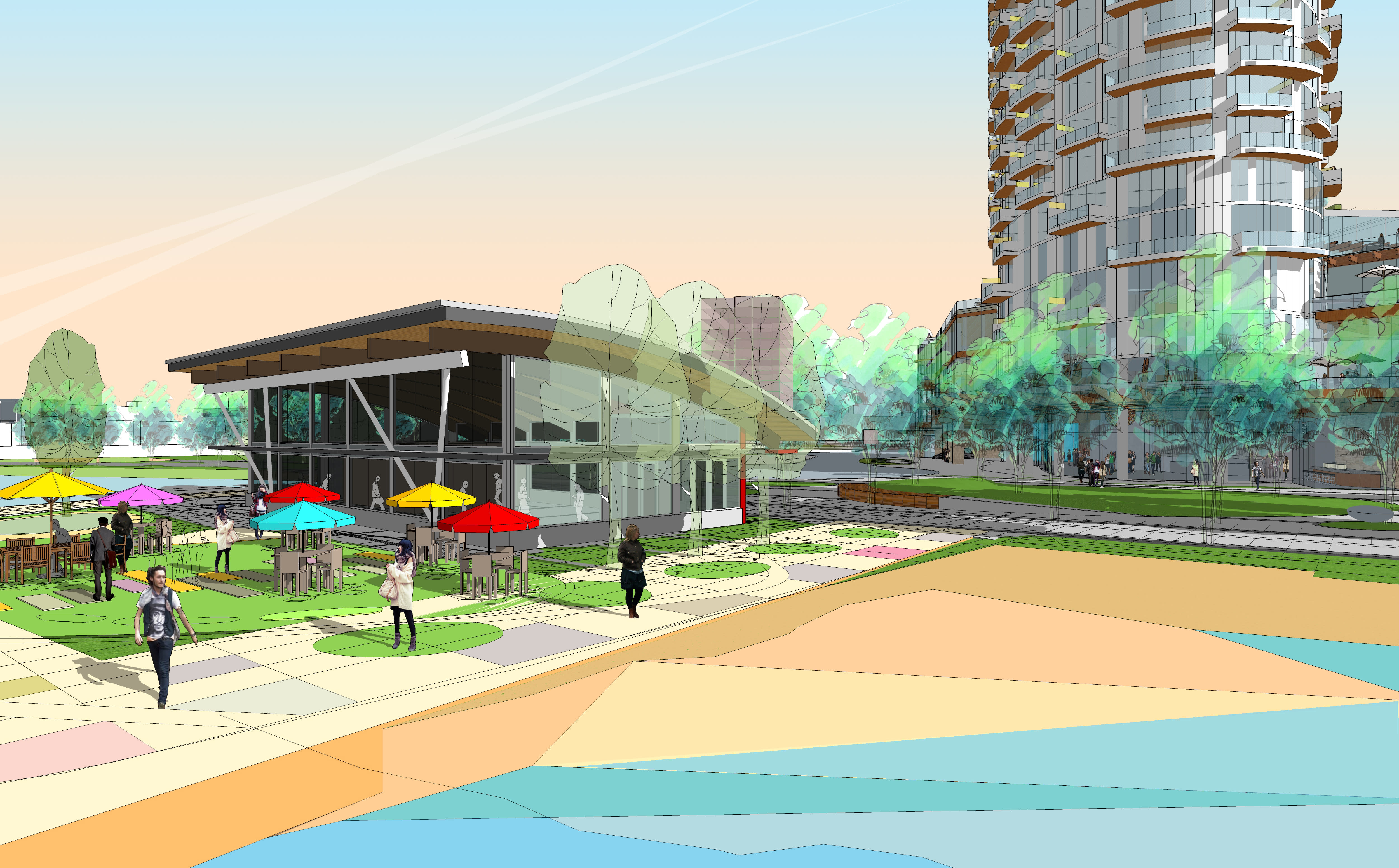 We have realigned the building to remove it from the Simpson Covenant lands. This was important to residents and City Council. We have also come up with alternate arrangements for the Tourism Kelowna offices so they have been removed from the building. The end result is a signature glass building that is 40 per cent smaller, providing a concierge-like service downtown – a level of service people associate with the top destinations in the world – where guests and local residents feel welcome and become interested in exploring all that our destination has to offer.
The building cost has been reduced to $2.8 million – a cost Tourism Kelowna will fund entirely without funds from the City of Kelowna. It's also important to note that no Municipal and Regional District Tax (MRDT/hotel tax) funds will be used for the construction of this building.
This project is not at the water's edge, it never was. In fact the area between the water and our building will be over 15 meters wide, twice as wide as the walkway in front of the Yacht Club. This will provide a large and beautifully landscaped environment that families can enjoy with plenty of room to stroll, picnic or enjoy the view.
What hasn't changed is the need for a new visitor centre, strategically placed where visitors and residents already congregate. This strategic location is the foot of Queensway in what is now a parking lot which will disappear when the road is closed due to the nearby hotel project. Our tracking indicates that on average over 1,200 people pass by this location daily. We are moving to where the people are.
We have thoroughly researched this project and found that every time a visitor centre is moved off a highway and into a high-volume pedestrian area it is successful. Even tech-savvy Millennials use visitor centres. That's because they are experienced enough to know they can't believe everything they see online and need an independent person, a real person, to help them. It means visitor centres, located in the right place, are here to stay.
We believe that we have designed a visitor centre that will encourage visitors to go to more attractions, stay longer, spend more and have exceptional experiences that they share with their world-wide networks.
Please join us on November 9th between 10 a.m. and 6 p.m. for a public information session on the site of this proposed visitor centre on Queensway. Come down and look at our plans, give us your feedback. We hope you will be as excited as we are!
For more information, please click here.