Despite snow and cool temperatures, the team involved in the construction of the new Kelowna visitor centre continues to work through the winter months to keep the construction timeline on target for a mid-2018 opening. 
Construction continues as expected with good progress made on the base of the building. One layer of concrete has been poured for the raft slab and the base of the perimeter walls are in place. Lines for city services, including plumbing and electricity, have also been installed. Decisions on interior furniture, fixtures and finishings are being finalized to create an exciting and inviting space.
The next step is to pour the final layer of concrete which will become the floor of the building and begin the construction of the building walls and structure.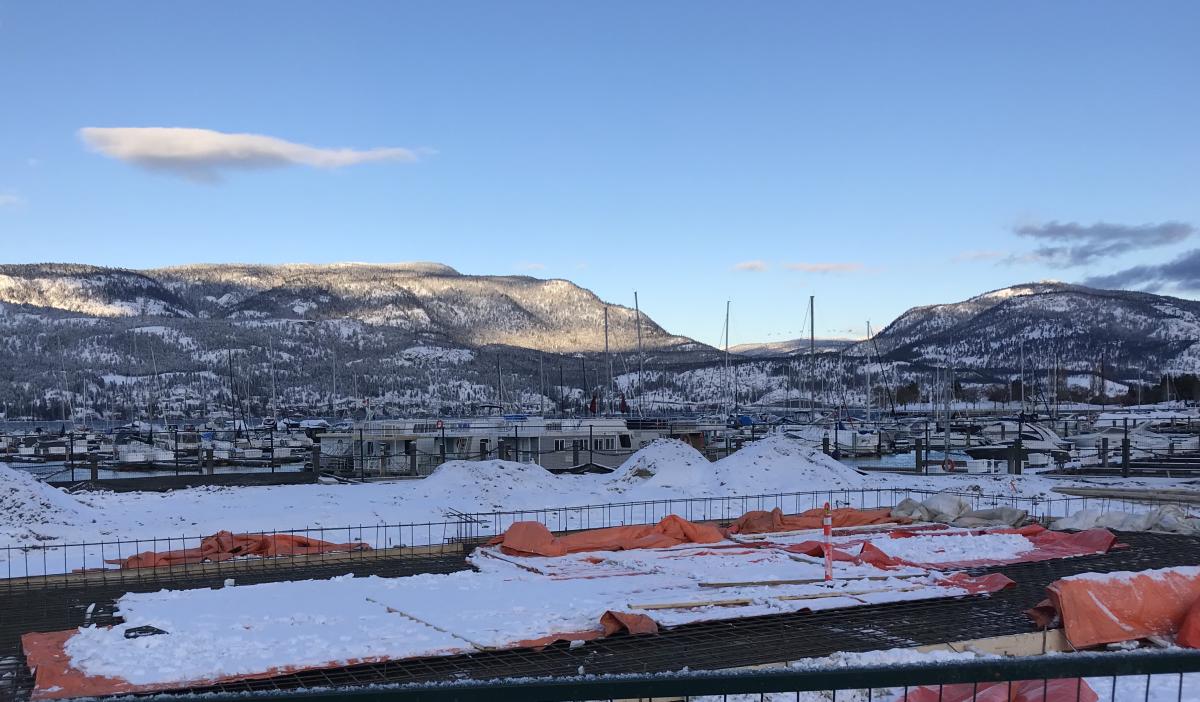 Located at Kelowna's original point of welcome, a historic ferry dock, our new visitor centre will connect visitors and residents with the many things to do here. The Tourism Kelowna visitor services team will refer customers to local tourism businesses and sell tickets to events, tours and attractions as well as local merchandise and souveniers. In addition, the visitor centre will feature interactive and storyboard displays to educate visitors about Kelowna's heritage, the scope of attractions and encourage discovery of the destination. The building will also have five gender-neutral public washrooms.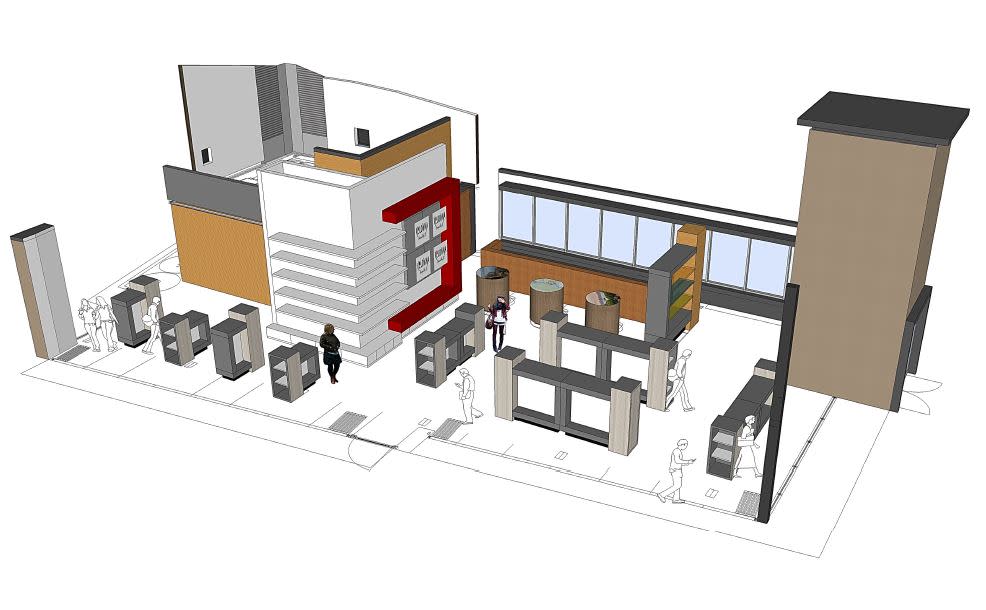 Watch for more updates as progress continues. If you have questions or would like to inquire about enhanced marketing and exposure opportunities through the new visitor centre, please contact Chris Shauf (250-861-1515 ext 203) or e-mail chris.shauf@tourismkelowna.com.