Tourism Kelowna's Community & Visitor Engagement team is the face of our organization at the Kelowna Visitor Centre and at our various satellite and mobile locations, welcoming visitors to our city and ensuring that both travellers and locals experience the best of Kelowna's four-season playground. We are pleased to welcome several new members to the team in preparation for the busy summer travel season.

Kelowna Visitor Centre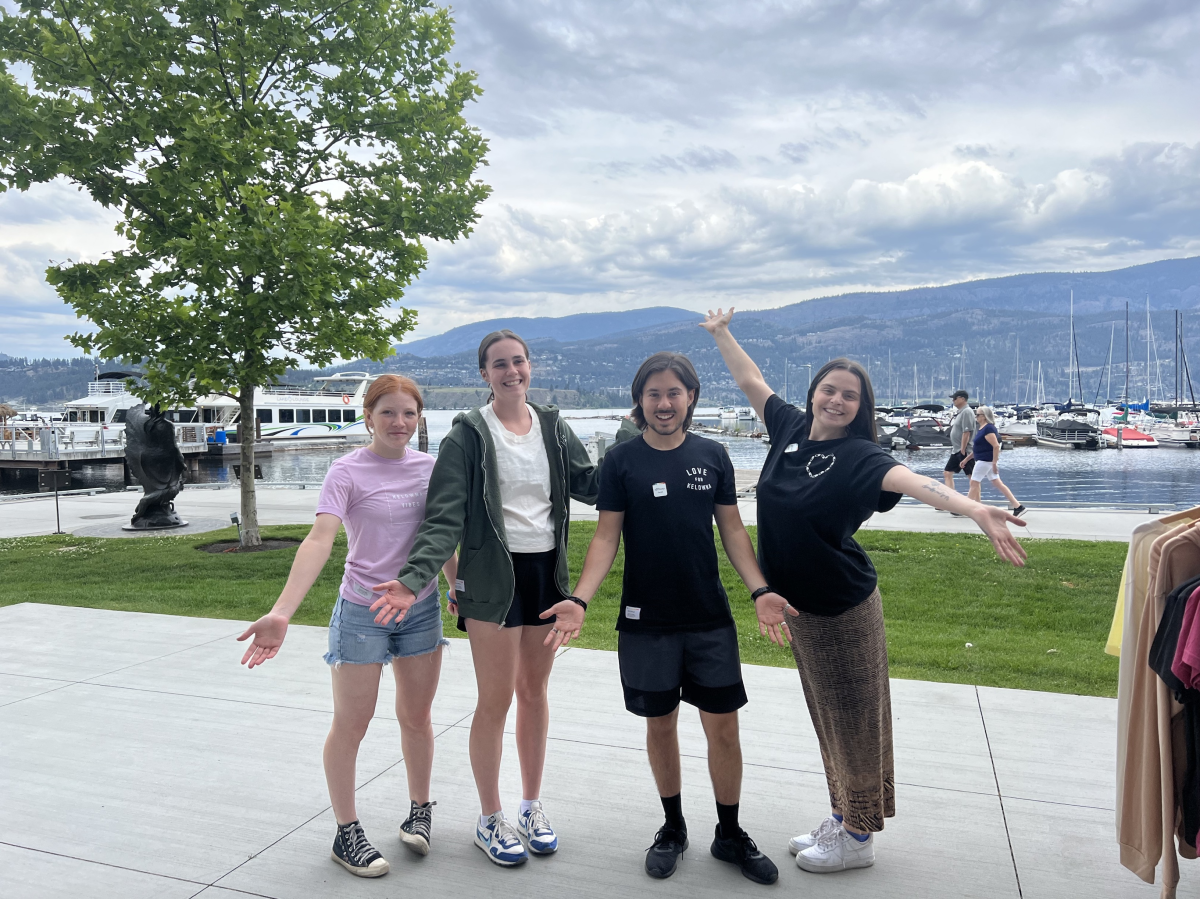 Pictured (left to right): Community Specialists, Calla, Reegan, and Daniel; Retail Coordinator, Kassidy Cote.
Joining our team at the Kelowna Visitor Centre as Community Specialists are:
Jade Smith
Reegan Bond
Calla Hallaheim
Natalie Kruiper
Daniel Lopes
Emma Oddy
Lily Packo
These personable and enthusiastic individuals will be responsible for welcoming guests to the Kelowna Visitor Centre, responding to online, phone, and in-person inquiries, supporting the mobile team at events around the region, and more. They join our existing team members:
Senior Community Specialists, Hannah Day, Hanna Lowe, and Jaclyn Stuart
Community Specialists, Ainsley Wood and Robyn Solland

Kelowna International Airport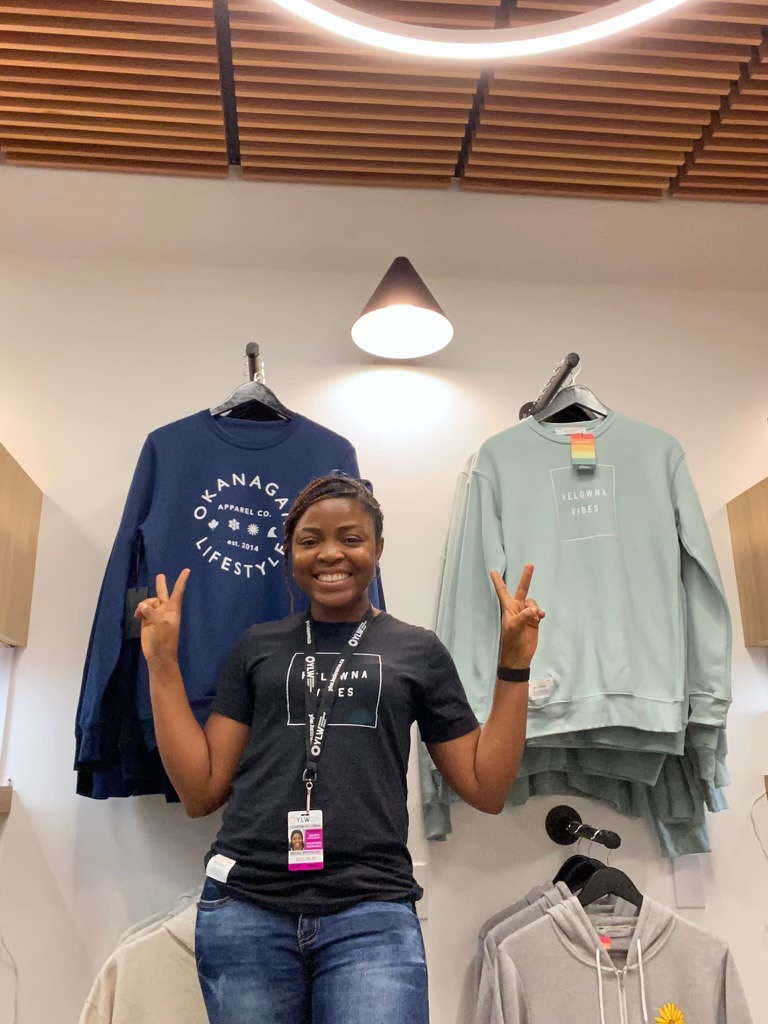 Okanagan + Co. Retail Specialist, Busola Akinbobola

At Okanagan + Co.—our retail space located in the departures lounge at the Kelowna International Airport—we are pleased to introduce our new Retail Specialist, Busola Akinbobola, who joins Retail Specialist, Meghan Olson, and Retail Supervisor, Jesse-Ann Jacobson. In her role, Busola will welcome and provide service to travellers visiting Okanagan + Co., which showcases select Love for Kelowna and Kelowna Vibes merchandise, as well as items from other local businesses. 

Lake Country Mobile Visitor Services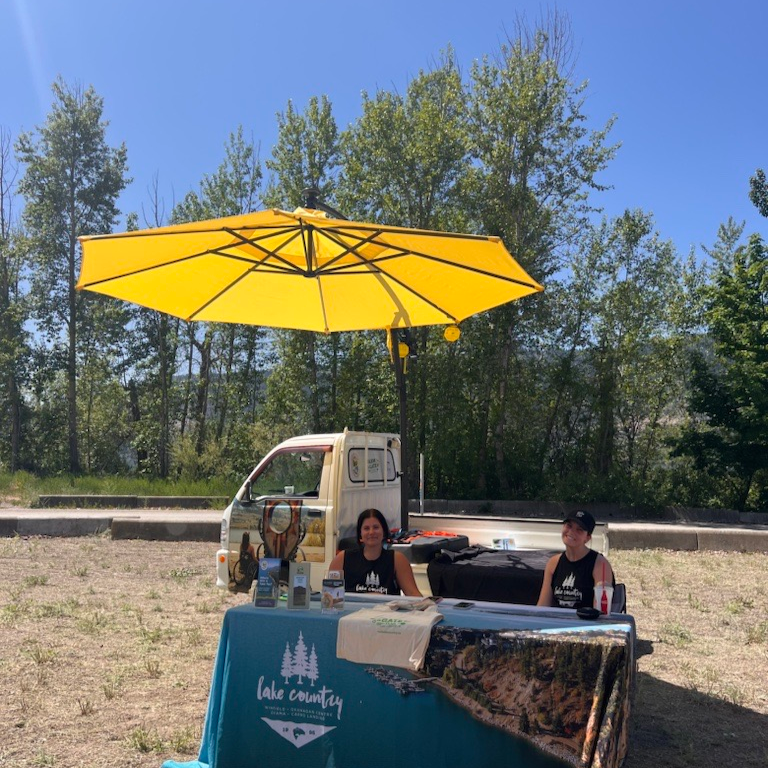 Pictured: Olivia Smith (left) and Olivia Penko (right)
Jordyn Holt, Olivia Smith, and Olivia Penko join our team as Lake Country Community Specialists, alongside existing Lake Country Community Specialist, Lyla Donn, and Lake Country Supervisor, Jamie Pescod. This team represents our Community & Visitor Engagement team by providing mobile visitor services in the District of Lake Country. You will find them at various locations throughout Lake Country, including at local businesses, beaches, or along the Okanagan Rail Trail.
Last but not least, we extend a huge thank you to each and every one of our Community Specialist Volunteers, including those who have joined our team over the past few months. We sincerely appreciate your time and dedication to assisting visitors and locals as part of our team. To see a complete list of our volunteer team, click here.
Please join us in welcoming each of our new team members and volunteers! 

For questions about our Community & Visitor Engagement team, please contact Kaitlyn Ellis at kaitlyn@tourismkelowna.com or (250) 861-1515 ext. 220. Contact information for additional team members is available on our website.