Meeting Professionals International's (MPI) World Education Congress (WEC) returned to Toronto for the first time in almost two decades and Kelowna was well represented. Cantrav Services and Delta Hotels by Marriott Grand Okanagan Resort joined Tourism Kelowna in Toronto earlier this month for the event, which welcomed meeting professionals from Canadian, US, and International markets.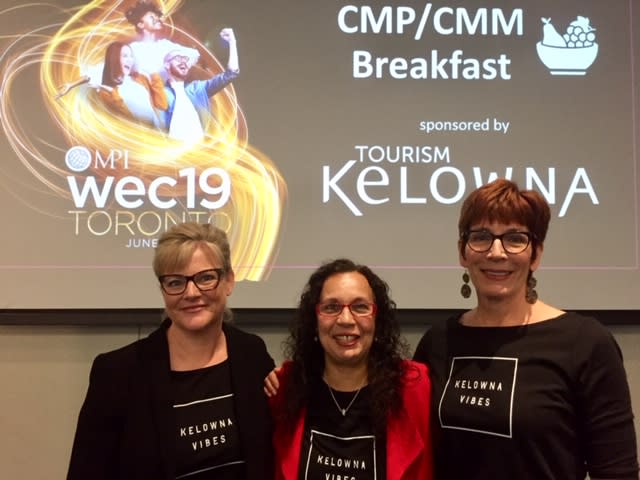 Almost 2,700 people attended the event, with 1,181 meeting planners from various market segments. The Kelowna contingent participated as a team in many aspects of the event including the Hosted Buyer Appointments, where we had the opportunity to present our destination to 16 planners. We also sponsored the CMM/CMP Breakfast Event for the first time, which brought Tourism Kelowna's Pat Gappmayr to the podium to introduce the partners and show our meeting and conference video.  
We also attended the conference and various offsite venue events for networking opportunities. A Tourism Kelowna gift basket was donated to the silent auction at one of the evening events, Rendezvous Canada, providing further exposure. As well, we exhibited on the Canadian Village Exchange tradeshow floor.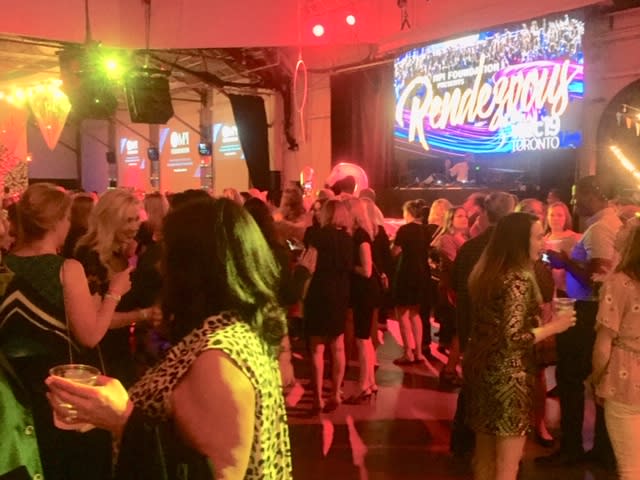 The good news is that our neighbors from the US embraced Canada, so this opened their minds up to the various destinations in Canada that exist for group business and placing Kelowna on the map!
 
For further information on this event or future events in the Toronto market place, please contact Pat Gappmayr at (416) 265-3464 or pat@tourismkelowna.com.