Sara Correa made her way to Kelowna close to 10 years ago, moving from her hometown of Tenerife (The Canary Islands), Spain. Sara's experience working in the tourism industry and her love of the Okanagan made her a perfect fit for the Tourism Kelowna team, which she joined in March 2018.
For the first four years, Sara was part of the Marketing & Communications team, leading Marketing Programs & Research for the organization. Recently, Sara transitioned to the Business Development team.
"My [current] role is divided into two main areas," says Sara. "Sports & Events, where I try and secure Kelowna as the host city for major sport and cultural events, like the recently announced BreakOut West, and Membership, where I work closely with tourism businesses who wish to become members or advertisers with Tourism Kelowna."
Sara adds that the most rewarding part of her role is "collaborating with great partners to bring amazing and exciting events to our community."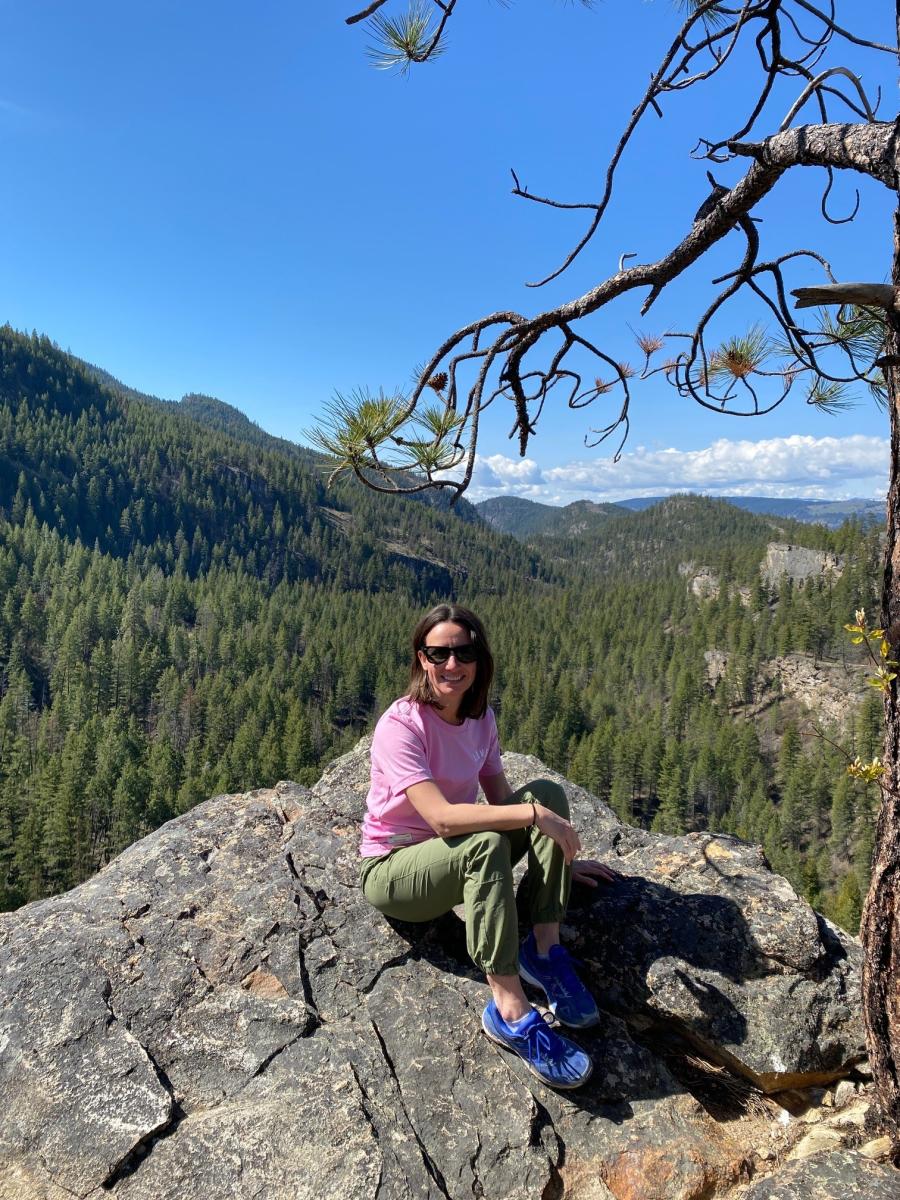 Tourism businesses in and around Kelowna can connect with Sara to find out more about becoming a member or advertiser with the organization, while sports organizations and event planners can reach out to Sara for more information on hosting their events in Kelowna.
During her free time, you're sure to find Sara taking advantage of Kelowna's four-season outdoor playground. From dirt biking and paddleboarding to hiking and snowshoeing, and everything in between, Sara is an active nature lover, through and through. As a foodie, you'll also find her savouring the best local bites and sips, often at one of the breweries in Kelowna's north end. 
"My perfect day in Central Okanagan starts with having breakfast at Sunny's Diner in downtown Kelowna (the French toast is amazing!), then heading to Oyama for a swim and a paddleboard at Kaloya Provincial Park, visiting Gatzke's Farm Market, then strolling along the Okanagan Rail Trail."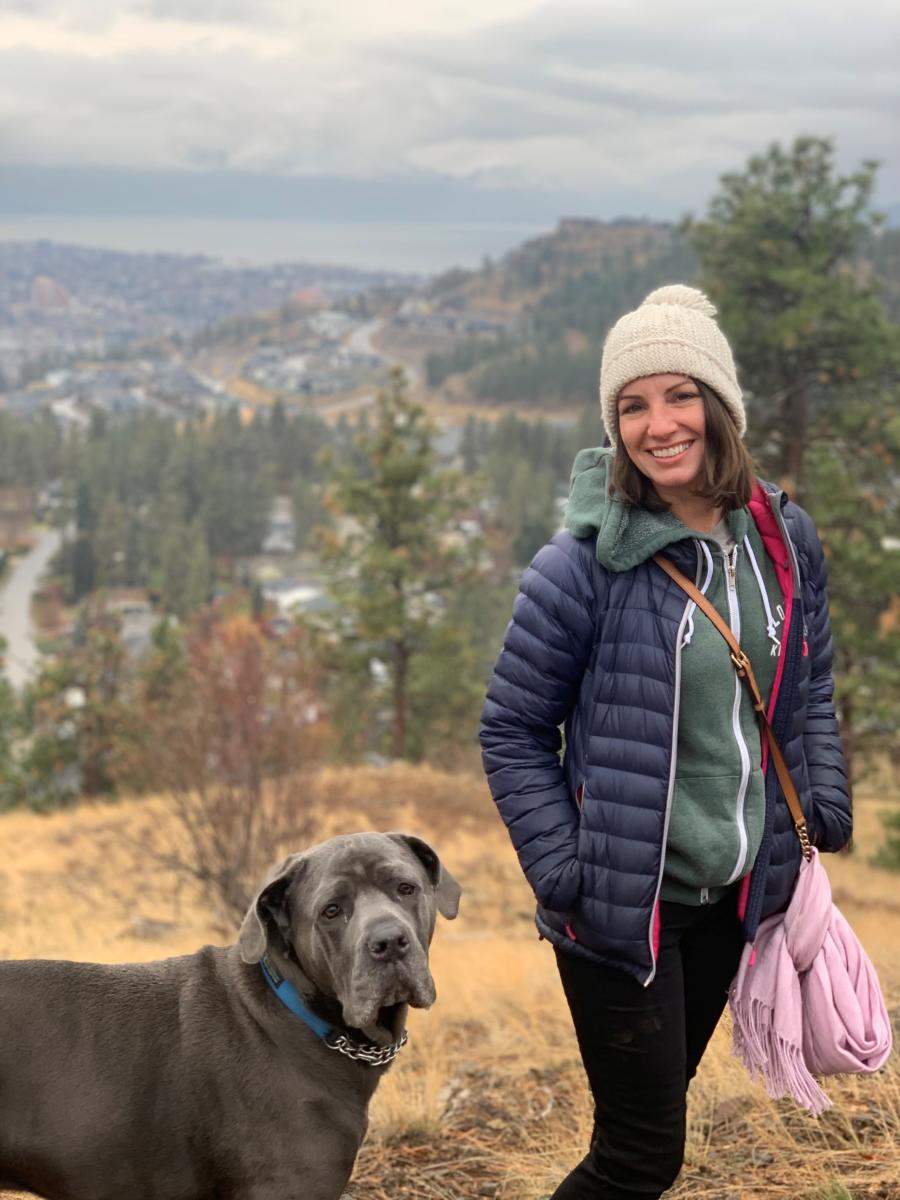 Sara and her four-legged bestie, Blue Bear

Read on to learn more about Sara and for some of her Kelowna recommendations!
WHAT'S THE BEST THING YOU'VE EVER EATEN IN KELOWNA?
I've eaten many amazing things, but the blueberry pancakes at The Bohemian Café are really special. They are crispy and fluffy and come with a mountain of fresh fruit.
WHAT ARE YOUR TOP 3 RECOMMENDATIONS FOR THINGS TO DO/SEE/EAT WHILE EXPLORING KELOWNA AND ITS SURROUNDING COMMUNITIES?
This is a hard one as there are so many amazing options in Kelowna but here are my top three;
Explore the trails: Hiking, biking, and snowshoeing are all easily accessible in Kelowna. Knox mountain is a favourite for me as I live close and the views never disappoint.
Go tasting: Visiting wineries, craft breweries, or distilleries is a great way to get to know the different areas and neighbourhoods in Kelowna.
Get on the lake: Swim, paddleboard, kayak, or go boating. On hot summer days, the lake is the perfect place to be.
WHAT'S YOUR FAVOURITE TRAVEL MEMORY?
Travelling through Thailand, meeting lots of different people from all over the world, and eating amazing food.
WHAT'S ONE FUN FACT ABOUT YOURSELF THAT PEOPLE MAY NOT KNOW?
You can often find me exploring Kelowna on my longboard—it's one of my favourite ways to get around downtown!