Although Calgary is her hometown, you'd be hard-pressed to find someone as passionate about Kelowna as Michelle Dupuis, who joined Tourism Kelowna's Visitor & Community Engagement team five months ago. Michelle originally relocated to Kelowna 11 years ago to open Bath & Body Works in Orchard Park Shopping Centre.
"I fell in love [with Kelowna] and never left," she says. "And, let's be honest, I would never survive an Alberta winter now!"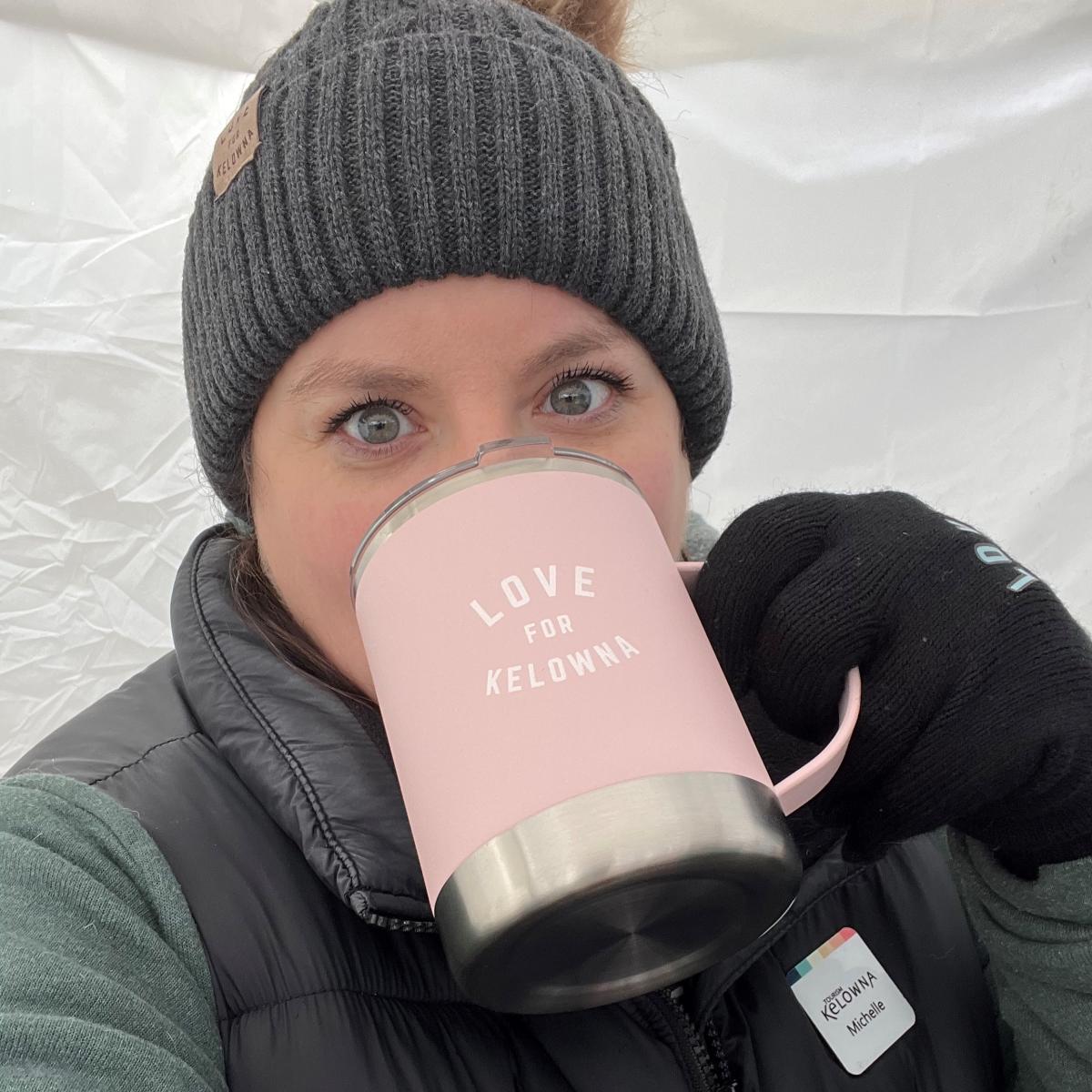 Michelle overseeing Tourism Kelowna's booth at the Downtown Kelowna Winter Market
In her role as Community & Visitor Engagement Coordinator, Michelle coordinates Tourism Kelowna's retail program and our mobile team that attends events throughout the region. Local businesses, artists, and artisans in and around Kelowna can reach out to Michelle:
To discuss retail opportunities, including the featured artist program
To learn more about wholesale opportunities
For information on events and activations within the Central Okanagan
To have our mobile visitor centre at your event
Michelle fills her spare time with numerous ventures and adventures—she runs Auntie M's Canine Rehabilitation Foundation, spends early mornings getting her sweat on with November Project Kelowna, and can generally be found engaging in all sorts of community activities, including as a volunteer for local events. You may also catch her at the recently opened OEB Breakfast Co. indulging in one of her favourite local eats, the deep-fried perogies with dill tzatziki.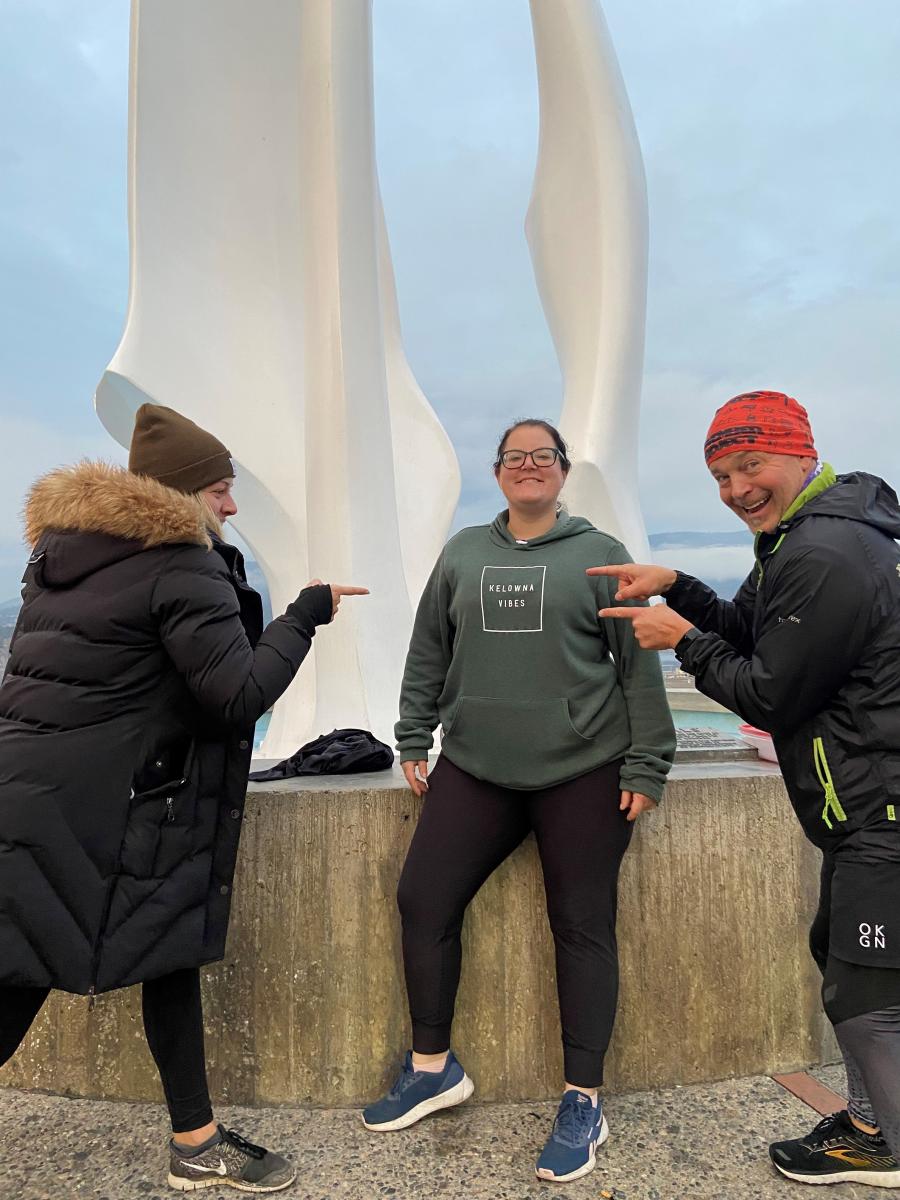 Michelle at a November Project workout
Read on to learn more about Michelle and for some of her Kelowna recommendations!
What's the most exciting/rewarding/important part of your job?
The connection with the community and visitors, and being able to help people explore the amazing qualities Kelowna has to offer. 
What's something that has surprised you about working in tourism?
The number of locals who frequent the Kelowna Visitor Centre—it is so nice to see them gain value from our services. 
What are your top 3 recommendations for things to do/see/eat while exploring Kelowna and its surrounding communities? 
Go to Frind Winery for a tasting.
Relax at Sparkling Hill Resort & Spa.
Order (and devour) the gypsy bacon at Sunny's Moder Diner.
What's your idea of a perfect day in the Central Okanagan?
Drinking wine on a patio (that has lake views) while there is a little breeze.
What's your favourite travel memory? 
Whale watching in Tofino. I love the ocean and how many creatures live in it. Whales are so big and beautiful, also so smart. It's incredible to be in a boat next to them while they put on a show. It's also really neat to connect with the whale watchers and how the whales do come out and up for them. Such a great connection to witness.
What's one fun fact about yourself that people may not know?
I collect pins! They tell a lot of history and take you back to moments in time when you look at them. My favourites are from the '88 Olympics—when I look back, I can still feel what an exciting time that was for the whole city of Calgary.