After visiting Kelowna and the Okanagan numerous times as a kid, Julia Garner was determined to become a local and reside in the region one day. Now, she is proud to call West Kelowna, where she has lived for the past 16 years, home. For more than half of this time, she has also been a part of the team at Tourism Kelowna.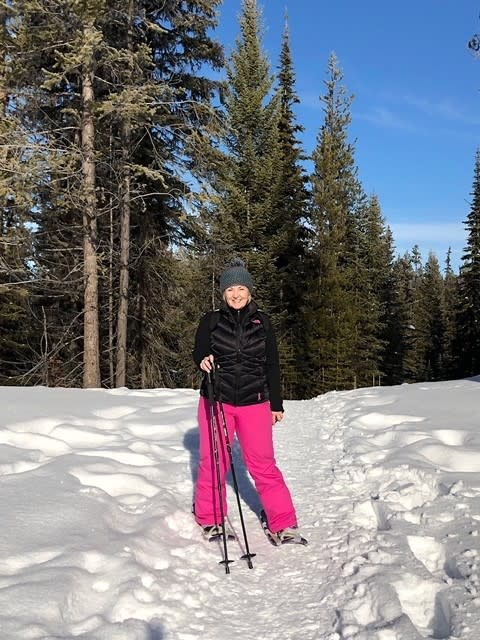 "My role has morphed and developed [through the past nine years], changing with the needs of my team, Tourism Kelowna's members, and, of course, with the effects of the global pandemic," says Julia. 
As part of Tourism Kelowna's Business Development team, Julia supports participants of the Meetings & Conferences (M&C) Sales Program and is the primary lead for organizing familiarization tours and site inspections for planners looking to host meetings, conferences, or events in Kelowna. She is also the point person when planners want to request/order promotional materials and collateral for their conference or event, or when M&C members want to discuss logistics for attendance at tradeshows and industry events. Planners and industry members are welcome to connect with Julia to discuss any of these items. 
When she's not enthusiastically promoting Kelowna and supporting all things business development, you'll find Julia enjoying the best of Kelowna's outdoor playground. 
"My perfect day—and one I easily experience several times a week in the summer and fall—involves dropping my kayak in the water or getting out for a hike first thing in the morning, stopping in at Paynter's Fruit Market to collect fresh veggies/fruit, and then possibly gathering with friends for a BBQ," she says.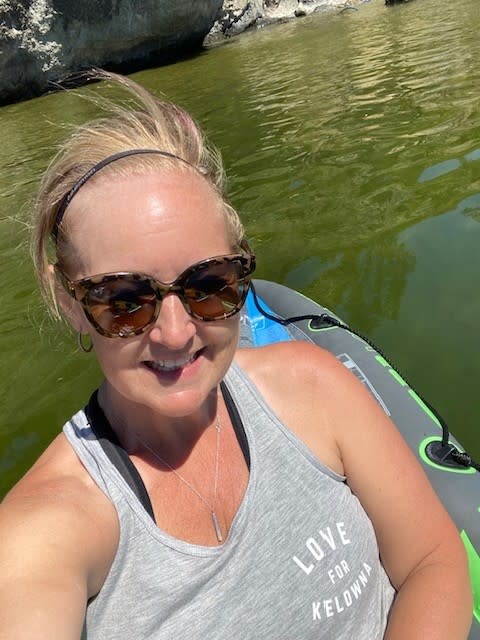 Read on to learn more about Julia and for some of her Kelowna recommendations!
WHAT'S THE MOST EXCITING/REWARDING/IMPORTANT PART OF YOUR JOB?
What I love best is connecting with members and learning about all the great business and success stories of entrepreneurship that have and continue to happen in our city. I am constantly learning really cool things about our community!
WHAT'S SOMETHING THAT HAS SURPRISED YOU ABOUT WORKING IN TOURISM?
The longevity and opportunities one can experience with a career in hospitality. I've also learned how important and valuable tourism's economic impact is to a community.
WHAT ARE YOUR TOP 3 RECOMMENDATIONS FOR THINGS TO DO/SEE/EAT WHILE EXPLORING KELOWNA AND ITS SURROUNDING COMMUNITIES?
Get out and hike, enjoy nature, find a great beach, and play in the water!
Visit the tasting room at 50th Parallel Estate Winery, Quails' Gate Winery, CedarCreek Estate Winery or any other winery in the area—find your new favourite and share it with your favourite friends.
A bike ride along the Myra Canyon Trestles trail is a must! The Okanagan Rail Trail is also pretty neat.
What's the best thing you've ever eaten in Kelowna?
Freshly picked peaches from Oyama in August—nothing compares.
WHAT'S YOUR FAVOURITE TRAVEL MEMORY?
My son, Cole, and I once spent a week exploring the Oregon Coast. We took time to stop and enjoy all the hikes, vistas, waterfalls, crab shacks, beach fires, and landmarks along the way. #WestCoastBestCoast
WHAT'S ONE FUN FACT ABOUT YOURSELF THAT PEOPLE MAY NOT KNOW?
Is this a fun fact? Maybe just a fact…despite having a largely public-facing career, I am quite introverted and have a fear of large crowds.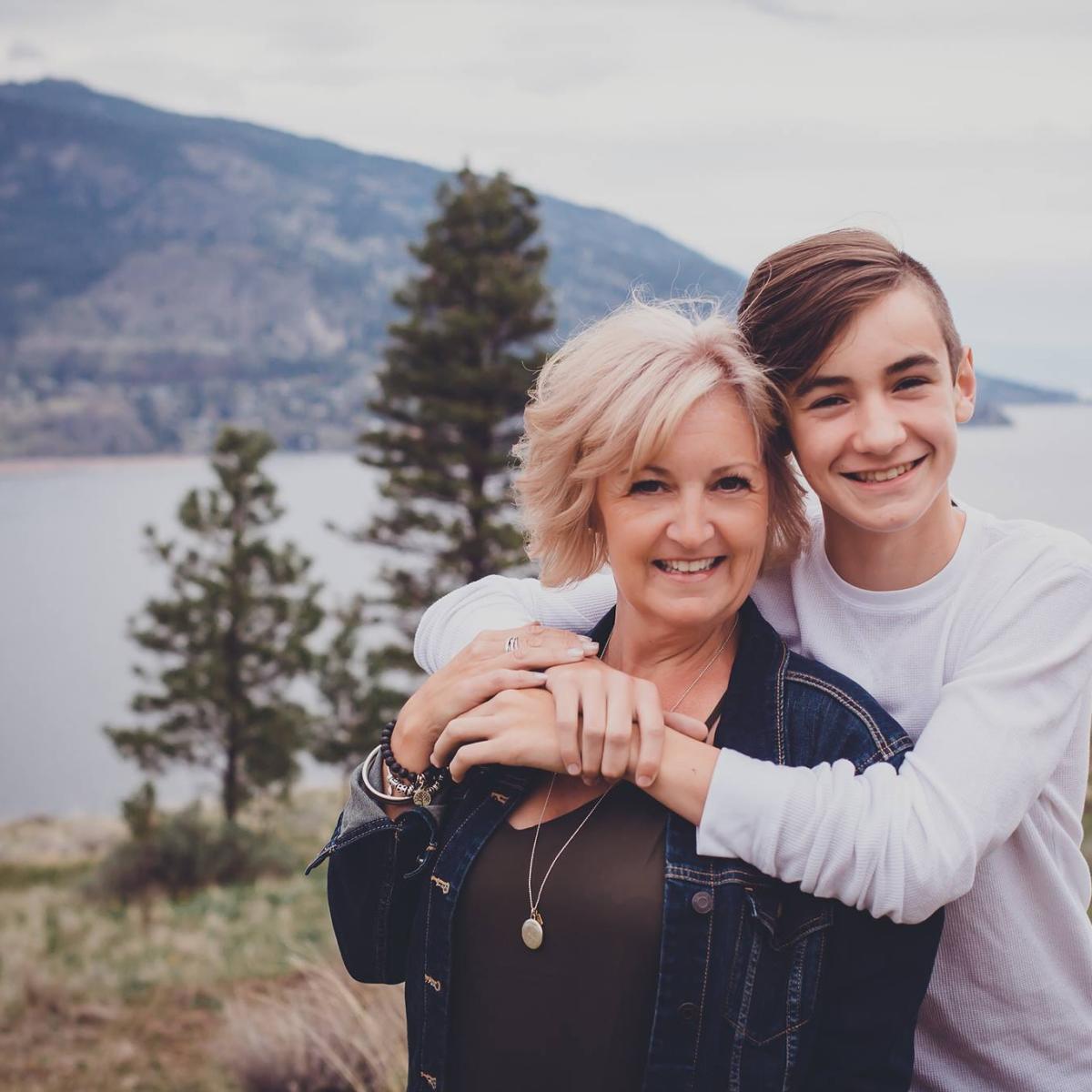 Julia and her son, Cole. Photo Credit: Memories by Michelle