After an exciting two years working as Manager of Communications, Media & Public Relations for the 2010 Olympic and Paralympic Games Torch Relays and travelling across the country, Chris Shauf returned from Vancouver to his home province of Saskatchewan—he was born in Estavan and grew up in the southeastern part of the province—where he settled in Saskatoon to further his leadership experience in the marketing and communications sector. However, it wasn't long before BC beckoned him back. 
"We moved to Kelowna for many reasons, in addition to the job with Tourism Kelowna," says Chris. "The lifestyle, scenery, and mild weather, being close to a region that grows great food, lots of outdoor activities in all seasons...Kelowna really had everything we were looking for."
Upon joining Tourism Kelowna in 2016, Chris was surprised to see how integral tourism was to Kelowna: "It's been such an important industry here—there's a lot of natural cohesiveness and connection that has developed organically," he says, adding: "In many other destinations, tourism is not as integrated. I'm very pleased it's this way in Kelowna because it gives us a head start and an opportunity to grow even further, together."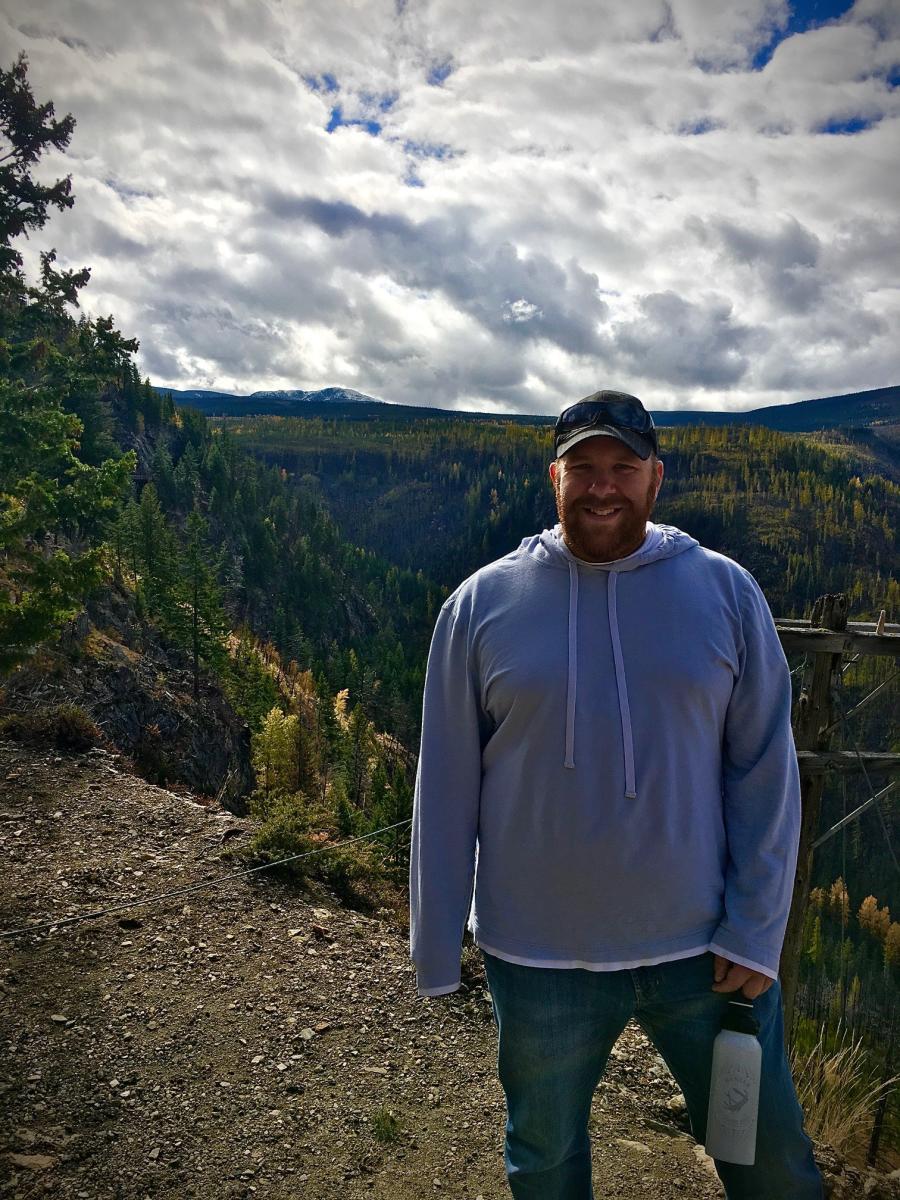 As Tourism Kelowna's Director of Marketing & Communications, Chris spends a good portion of his time working on the organization's paid advertising/media to ensure Kelowna is front and centre in target markets, convincing people to travel to the region. 
"I work closely with our team to bring the hundreds of marketing and communications tactics to market, overseeing projects that help our organization realize its vision and mission," he says. "I also work closely with organizations like Thompson Okanagan Tourism Association, Destination BC (DBC), and Destination Canada to partner and align work to reach new markets, and I'm proud to be Vice Chair of DBC's Tourism Marketing Advisory Committee."
Tourism businesses and industry-related partners in and around Kelowna can connect with Chris to learn more about Tourism Kelowna's marketing and communication strategies, and its strategic brand plan, collaborate on content programs and partnerships, and inquire about media requests.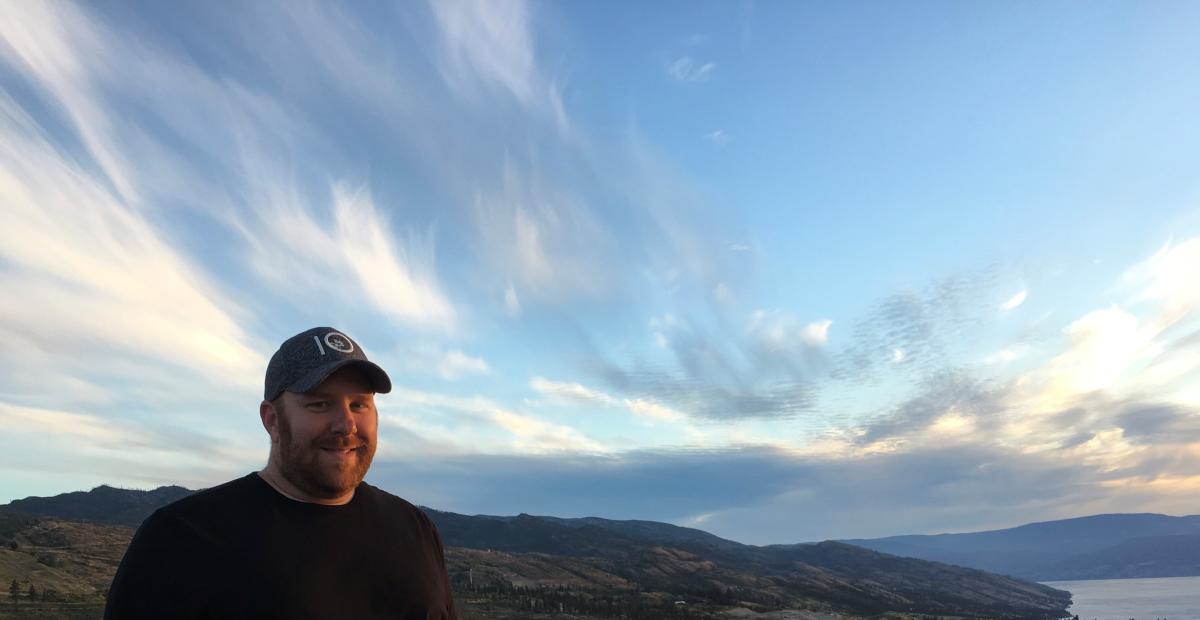 Chris says the most rewarding part of his job is "helping Kelowna's brand and awareness grow, helping cultivate a sense of pride in our community, and helping local businesses succeed as much as possible." This all extends to Chris' personal life, too, as he is a constant supporter of local businesses and champion of all things Kelowna.
A perfect day in the Okanagan for Chris is slow and relaxed. You'll find him starting off at local restaurants for breakfast or brunch before gathering with a small group of friends to play a sport or go for a hike. Afterwards, he'll take some time to chill (always at the beach during spring, summer, and fall) before finishing the day off with a nice meal.
"I'm pretty easy to please," he says. "As long as there's some outdoors (and sun, hopefully), and good food, I'm pretty content. Thankfully, Kelowna and the Central Okanagan excels in that most of the year!"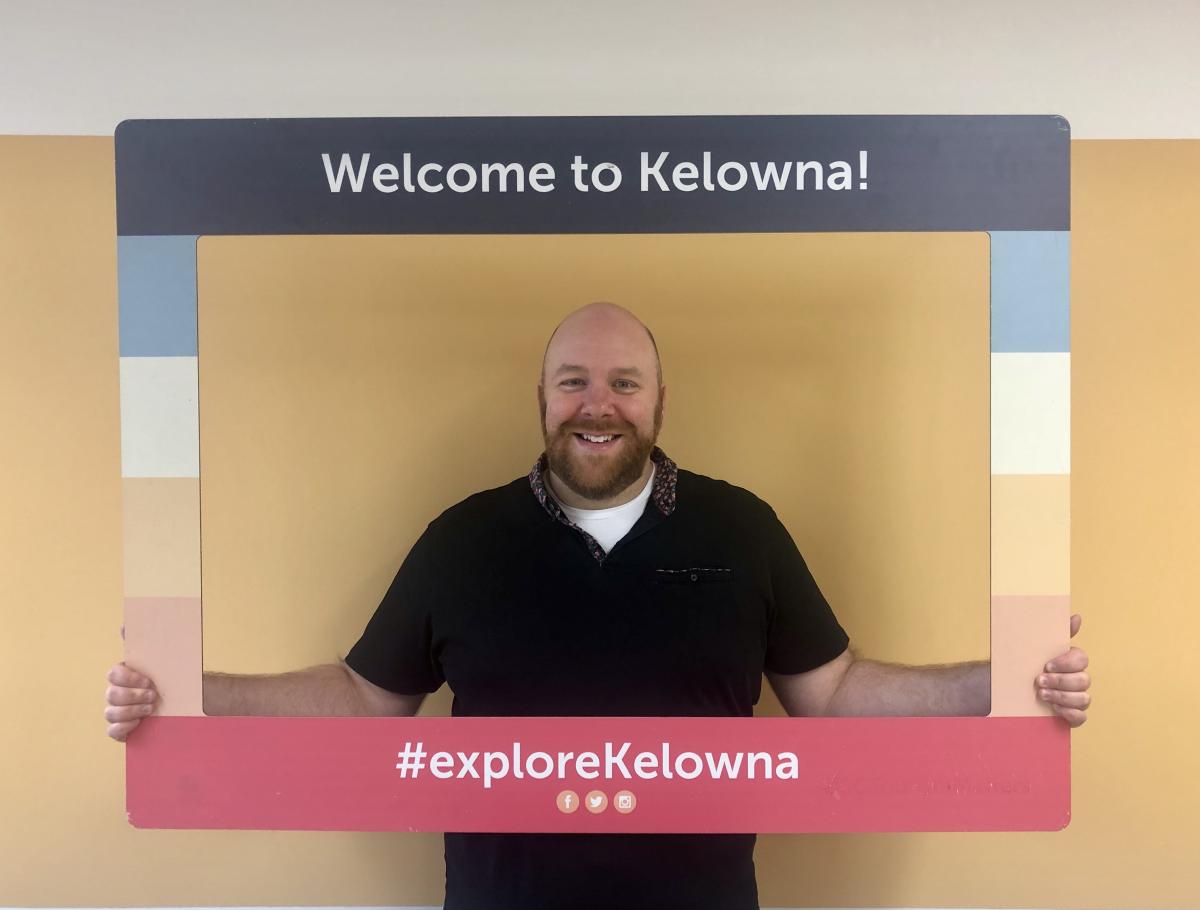 Read on to learn more about Chris and for some of his Kelowna recommendations!
WHAT'S THE BEST THING YOU'VE EVER EATEN IN KELOWNA?
I have a big sweet tooth, so it could be the ritual of going to my neighbourhood bakery and grabbing a cinnamon bun with icing (and then hiking to try to undo some of the calories). I love fresh, aromatic wines and am pretty excited when they get released each year. Another favourite restaurant had a 'chico sandwich,' and it's like they had all my favourite toppings in one. I also love comfort food and a big plate of nachos, so I am still working my way through restaurants in the area to test them all!
WHAT ARE YOUR TOP 3 RECOMMENDATIONS FOR THINGS TO DO/SEE/EAT WHILE EXPLORING KELOWNA AND ITS SURROUNDING COMMUNITIES?
I have a number of local faves, and I try to get out and frequent them as much as possible. I love going to businesses that are right in my neighbourhood because they're within walking distance and we get to know the staff and owners very well. I love that sense of connection. But I'm going to answer the question more broadly:
Get outdoors – our weather is such that the vast majority of days you should be able to get out and be active;
Try something new – we have so many choices it's fun to make a long list of places to try and then work yourself through that list as you're able;
Share it with others – it's fun to listen to people from Kelowna share their faves with others; it almost becomes a competition on who loves the business more, or who discovered that business first. I think that speaks to the pride people have in the businesses here.
Building on point 3, it's very likely we have more choices in restaurants, activities, attractions, and things to do because we have solid local support that is strengthened by the high number of visitors we receive. Our job is to try to smooth that visitation out over the course of the year so those businesses can be sustainable and available to locals throughout the year, too! 
WHAT'S YOUR FAVOURITE TRAVEL MEMORY?
I love Austria as a country – it's very relaxed. The people are friendly, the scenery is beautiful, and it felt full, but not rushed. Sometimes I like the rush of a big city, but for the most part, I like a relaxed pace with space to improvise. I remember visiting Austria and feeling alive and at peace at the same time, and that left an impression on me. 
Another interesting travel fact is that I've been to the northernmost continually inhabited place in the world, Alert, Nunavut. I visited with the Vancouver 2010 Olympic Torch Relay. Go look it up on a digital map, and keep zooming out until you realize how vast Canada truly is.
WHAT'S ONE FUN FACT ABOUT YOURSELF THAT PEOPLE MAY NOT KNOW?
While I don't play instruments anymore, when I was younger I was quite musically minded. I grew up playing piano, then started brass instruments, played some woodwinds and strings, and was enjoying learning and experimenting with more. Music is pretty essential in my household – both my partner and I listen to music and like introducing new songs or artists to each other (our musical tastes are pretty different, but we often find some common interests and both love discovering and broadening our musical library).