After living in more than 25 communities in BC and Alberta since childhood, including Penticton where he was born, Chris Lewis has called the Central Okanagan home for the past 14 years.
For 10 of these years, Chris has been a valuable team member, managing Tourism Kelowna's Visitor Services team—now known as Community & Visitor Engagement—and most recently, moving into the role of Director of Destination Development.
"[In my current role] I work with community groups, partner organizations, and local governments to develop the tourism and hospitality economy in a sustainable manner to benefit residents, visitors, and businesses," says Chris. 
Tourism Kelowna members and industry partners in and around Kelowna can connect with Chris to discuss Tourism Kelowna's destination development work, which includes coordinating stakeholder partnerships at the government, industry, and community levels to execute short-term activations and long-term education initiatives that address the priority areas laid out in the Tourism Destination Development Plan.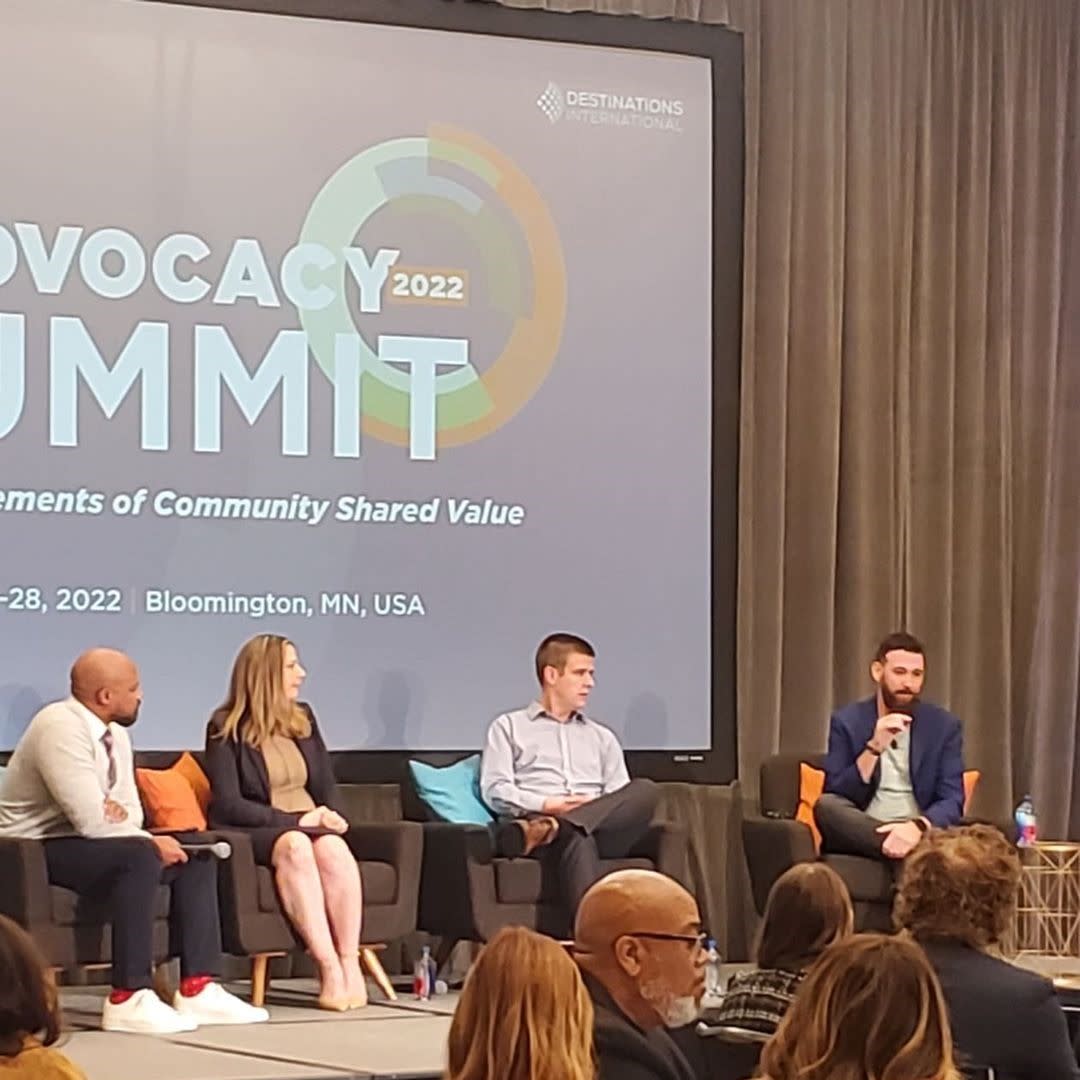 Chris (far right) representing Tourism Kelowna on a panel at Destinations International's Advocacy Summit 2022.
During his time working in the tourism industry, it is the pride and hospitality that industry members and the community as a whole have when welcoming visitors to the region that has surprised him most. 
"When you ask someone about their favourite things in the Central Okanagan, there is always a plethora of recommendations that come at you," he says. "The welcoming nature and personal connections made from travel and tourism are hard to find elsewhere."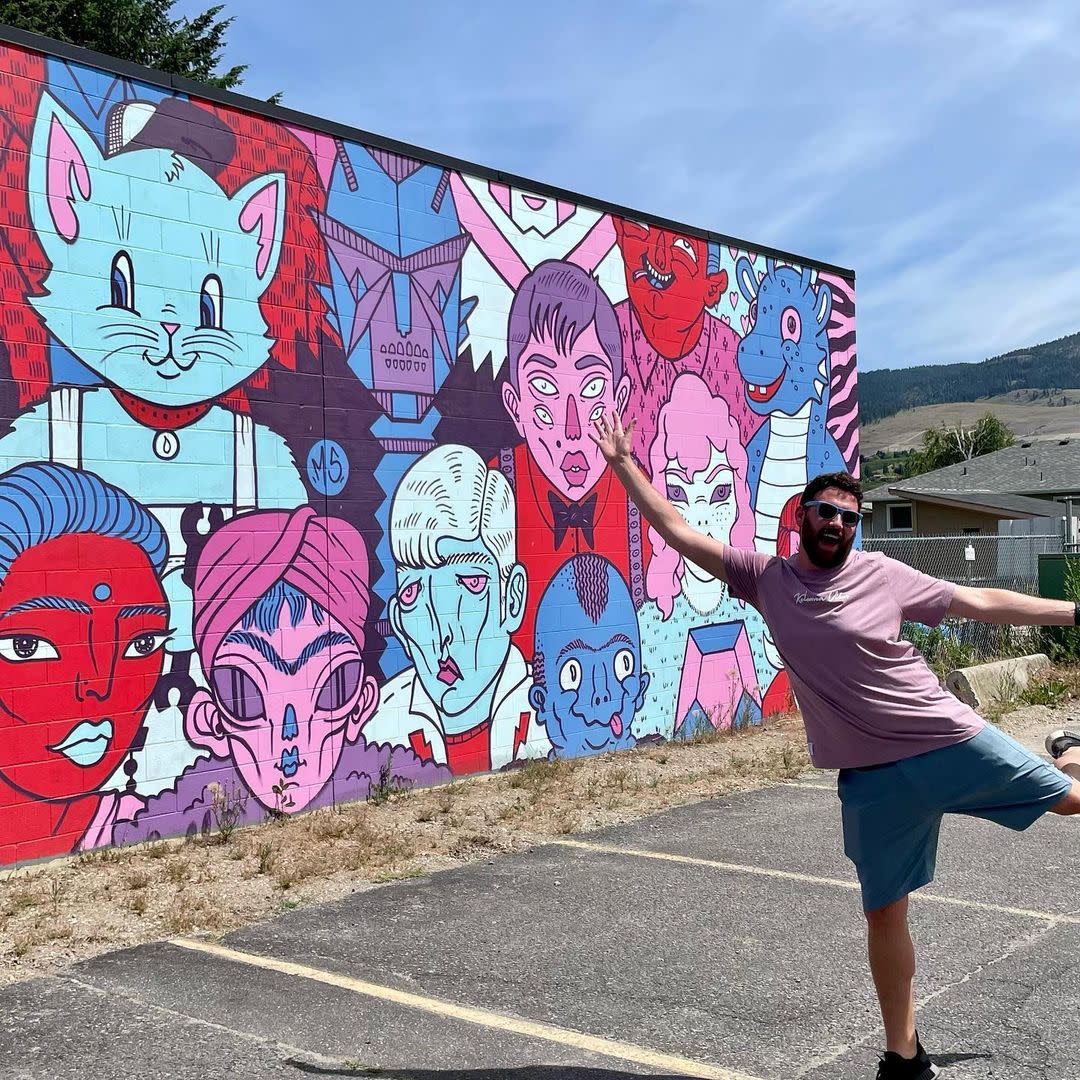 Those who know him know that Chris is a natural people person, so it's no surprise when Chris says that the most rewarding part of his job is "working with people and helping to make a difference in their lives and work."
Aside from constantly being where the people are, Chris' idea of a perfect day in the Central Okanagan is all about the outdoors.
"Going for a sunrise hike at Mount Boucherie, then spending half of the day climbing at one of many of Kelowna's local crags (Lonely Crags or KLO Creek) and the other half of the day by the lake," he says, adding: "I'd wrap up the evening with one of my favourite Riesling wine tastings at Tantalus and dinner under the grape vines at Pane Vino in Lake Country."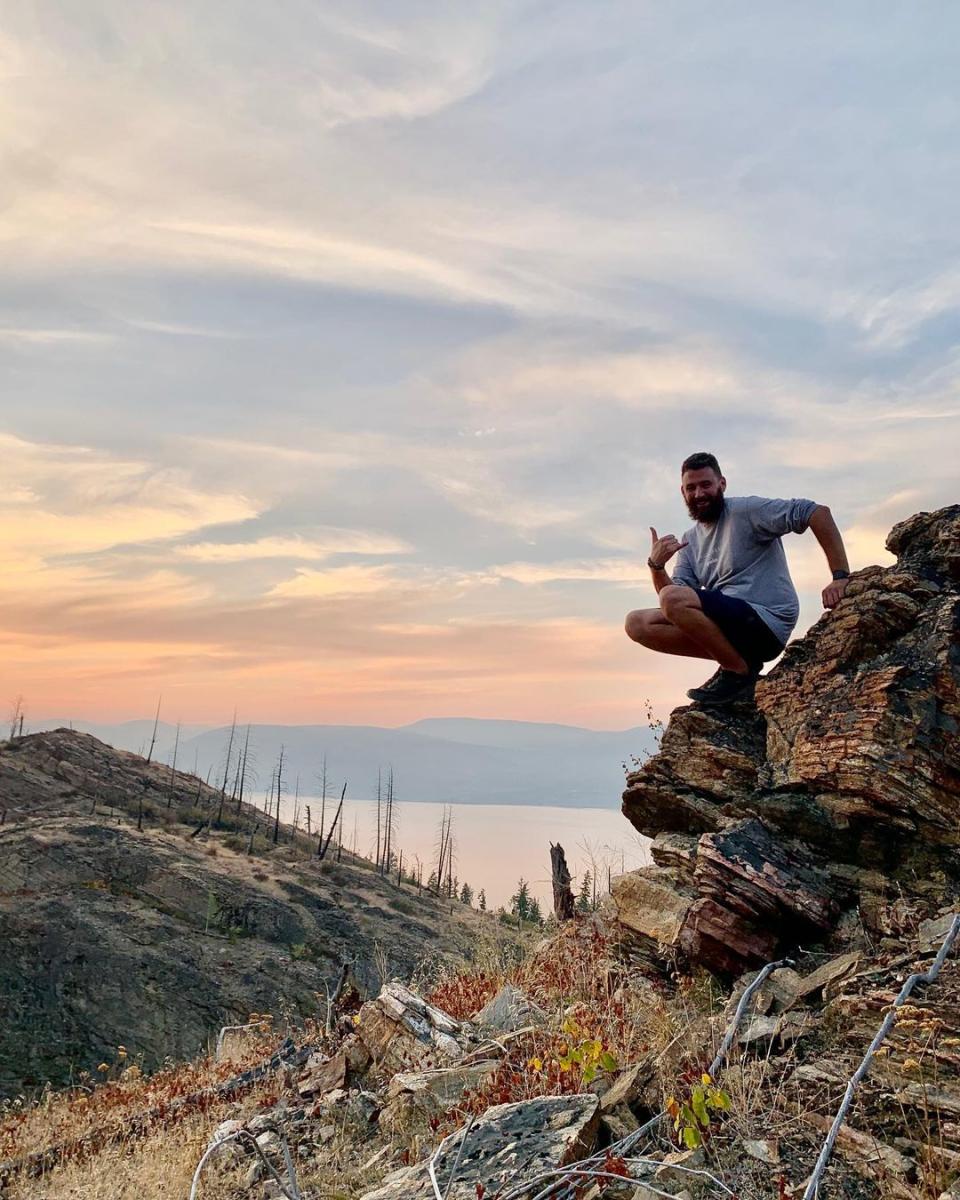 Read on to learn more about Chris and for some of his Kelowna recommendations!
WHAT'S THE BEST THING YOU'VE EVER EATEN IN KELOWNA?
Right now, anything on the menu at Jack's on Bernard or Bernie's Supper Club—it's so hard to choose only one thing. But, if I was forced to pick, the vegan calamari from Sunset Organic Bistro at Summerhill would take the top spot!
WHAT ARE YOUR TOP 3 RECOMMENDATIONS FOR THINGS TO DO/SEE/EAT WHILE EXPLORING KELOWNA AND ITS SURROUNDING COMMUNITIES?
First off, I would recommend stopping by the Kelowna Visitor Centre to chat with our friendly team about current events and happenings throughout the Central Okanagan.
Aside from that, here are three of my top recommendations:
WHAT'S ONE FUN FACT ABOUT YOURSELF THAT PEOPLE MAY NOT KNOW?
My first job in high school was as a beekeeper...when that didn't pan out, my second job was as a Visitor Information Counsellor at the Lumby Visitor Centre.
Other fun facts: 
I speak Japanese.
Before working at Tourism Kelowna I had only been on one airplane and was terrified of flying.
I am scared of heights but still like rock climbing.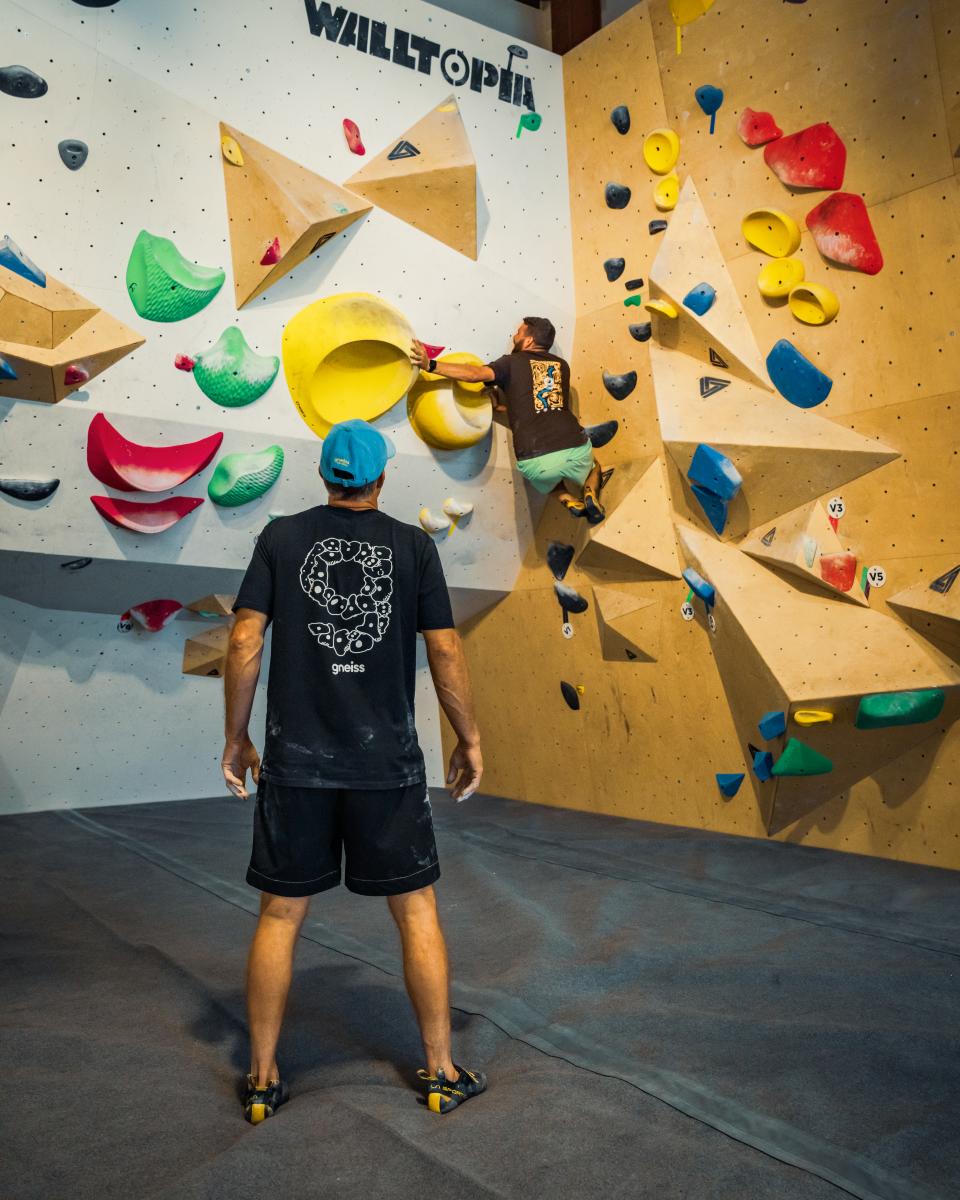 Chris on the climbing wall at Gneiss