After travelling Europe and living in England after high school, Cheryl van den Bold settled in Vancouver. Once she started a family, her hometown of Kelowna, where she was born and raised, called her back and she's been enjoying the best of the Okanagan since returning to the region in 2005.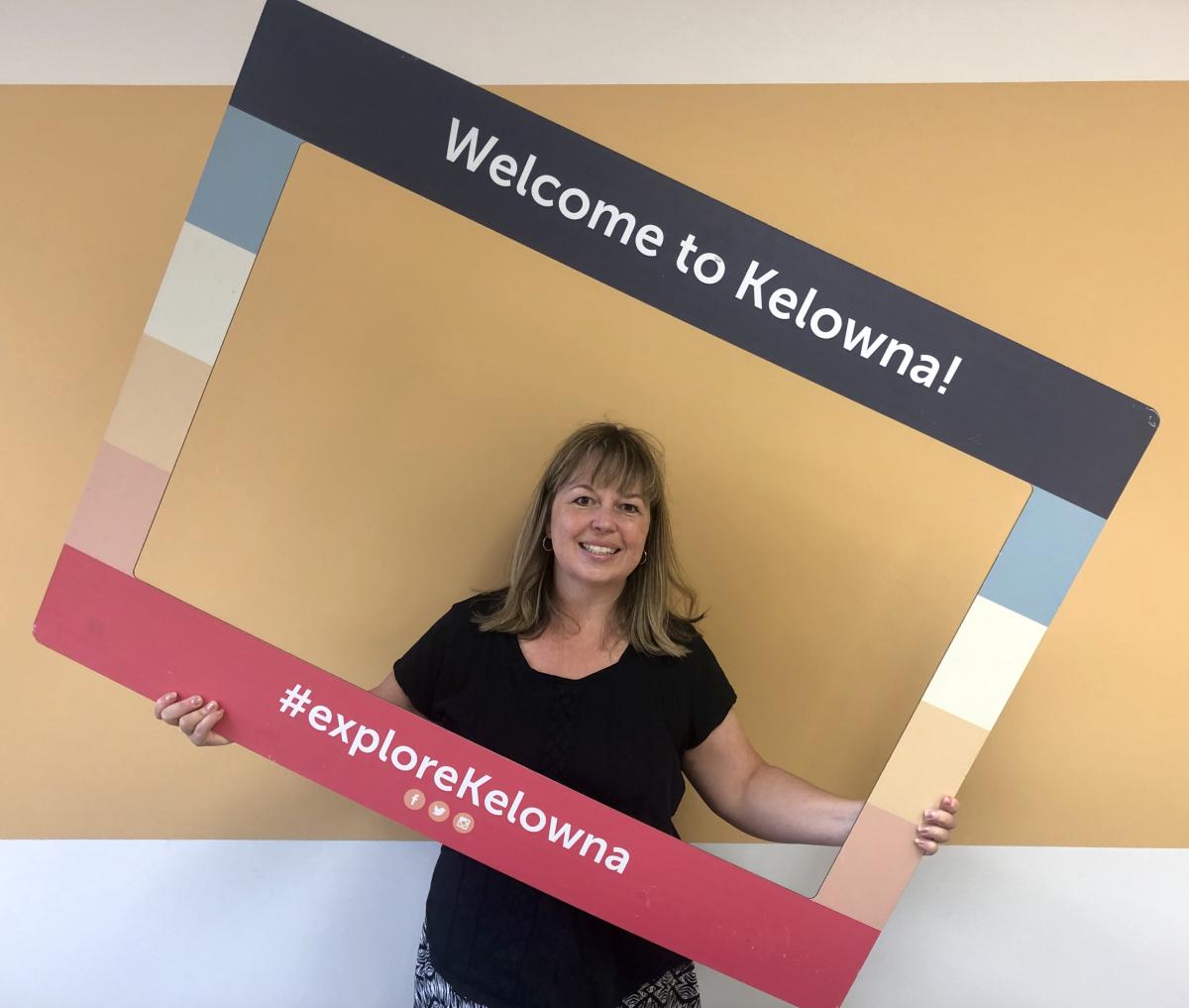 Close to a decade later, in 2014, Cheryl joined the Tourism Kelowna team as an Executive Assitant, supporting the organization's President & CEO and Board of Directors. Cheryl is an expert at navigating all things governance, which she handles alongside organizing Board and committee meetings, the Society's Annual General Meeting (AGM), and a variety of member events. On top of all that, Cheryl also handles some accounting duties and has recently started supporting the Business Development team—there's no administrative task Cheryl can't handle!
When asked about the most rewarding part of her job, Cheryl says it is:
"Working with the Board of Directors and seeing firsthand how dedicated they all are to the tourism industry and our community. Planning and organizing events like our AGM is also a highlight every year."
Tourism Kelowna members can contact Cheryl to request information about the operation or administration of the Tourism Kelowna Society, arrange meetings and appointments, request tourism statistical information, inquire about invoices or discuss Tourism Kelowna's programs and services.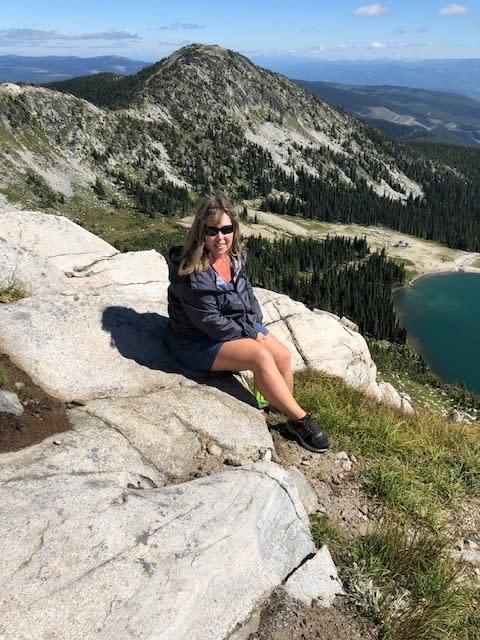 During her free time, you're sure to find Cheryl taking part in some sort of outdoor adventure. 
"In the summer, I love to be at the lake, whether it's camping, sitting at the beach, boating or kayaking. In the winter, definitely a day at Big White, where I have been skiing since I was 5 years old!"
To finish off her perfect day outdoors during the summer, you might find Cheryl at Pacific Poke dining on her favourite item, the Tuna Poke Bowl. "It's so fresh and reminds me of Maui," she says.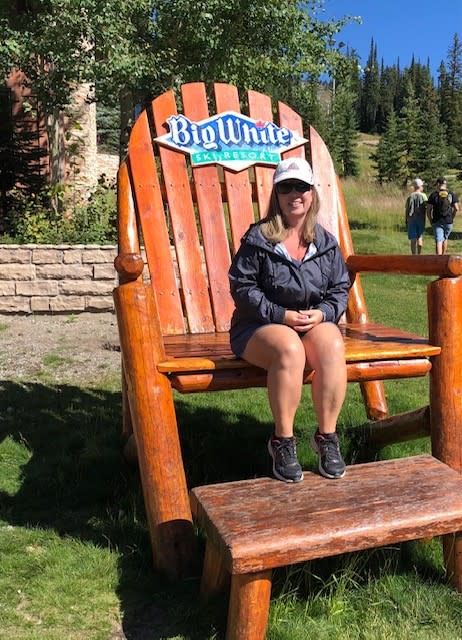 Read on to learn more about Cheryl and for some of her Kelowna recommendations!
WHAT'S SOMETHING THAT HAS SURPRISED YOU ABOUT WORKING IN TOURISM?
The economic impact of tourism and how it benefits our community and residents. We have so many amazing things to do and see here in the Okanagan and a lot of that is because of tourism.
WHAT ARE YOUR TOP 3 RECOMMENDATIONS FOR THINGS TO DO/SEE/EAT WHILE EXPLORING KELOWNA AND ITS SURROUNDING COMMUNITIES?
Visit Off the Grid Winery to have a glass of wine, a snack from the food truck, and a visit with their friendly goats.
Grab an ice cream from Parlour and walk through City Park and the boardwalk.
Hiking anywhere! Especially hikes where there are waterfalls, like Bear Creek and Fintry Provincial Parks.
WHAT'S YOUR FAVOURITE TRAVEL MEMORY?
I love all my travel memories! Travelling Europe without a care in the world when I was 20 years old was amazing, but if I have to pick one experience I would say swimming with sea turtles in Maui is probably number one.
WHAT'S ONE FUN FACT ABOUT YOURSELF THAT PEOPLE MAY NOT KNOW?
I'm a car racing enthusiast! I never missed attending IndyCar races in Vancouver when I lived there and now on Sunday mornings, I am glued to the TV watching F1 and Indy Races. I'm excited to travel to Toronto in July with my family to attend the three-day IndyCar event.