In the coming months, we'll introduce you to our valuable Board members, who volunteer their time and expertise to provide strong leadership and guidance to Tourism Kelowna. 

Michael J. Ballingall
As Senior Vice President of Big White Ski Resort, Michael J., as he is known throughout the adventure tourism industry, has built a successful career in hospitality, guest services, and sales and marketing.  
Michael J. originally joined Kelowna's tourism and hospitality industry in the early '80s. Today, he is a vital part of the Big White team and the region's tourism industry. In 2022, Michael J. received the Far West Ski Association's Bill Mackey Award for Outstanding Ski Industry Employee, making Big White one of only two resorts in North America to have received the award three times. 
Michael J. started his most recent term as a Director with Tourism Kelowna in 2020 and also sits on the Board's Finance Committee.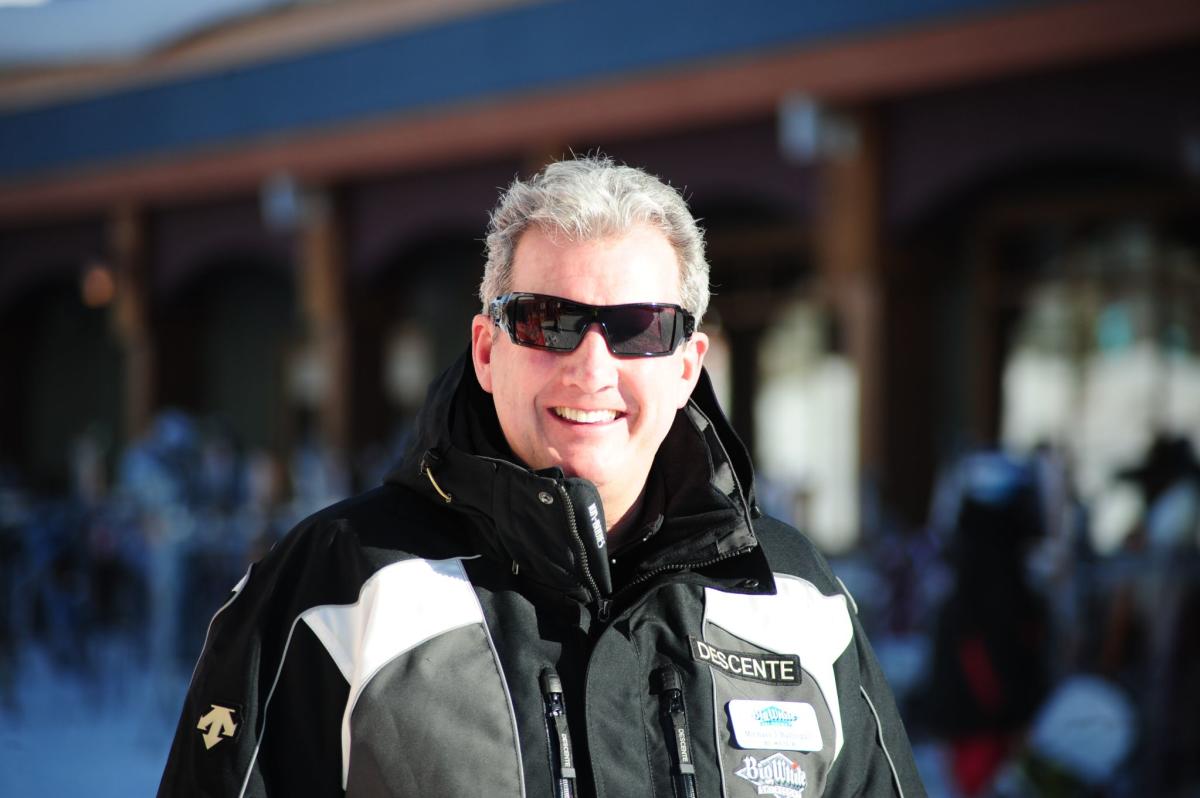 How long have you lived in Kelowna? What brought you to the city/region?
In the spring of 1982, I arrived to convert an Old Spaghetti Factory into a concept restaurant known as Keg Caesars. That restaurant eventually turned into Dabbers Bingo Hall, and I went to Apex Resort for the winter. I then returned the following summer to operate Tramps Night Club. 

Aside from economic impact, what value does tourism bring to the communities in and around Kelowna?
The sense of hospitality that tourism brings to any community benefits all by getting people outdoors, in social environments, where they can rely on engaged, energetic individuals that build community with enthusiasm.

What made you decide to get involved with Tourism Kelowna's Board of Directors?
I've been a Board Member off and on for over 20 years. I look at Kelowna as a giant resort where people reside or have come here for the benefits that the Central Okanagan brings to their mental health by participating in the great outdoors. My goal is to simplify the path to purchase so that everyone can enjoy it regardless of their economic status. 

What unique perspective do you bring to the Board? How do you see yourself adding value for Tourism Kelowna members?
I'm a "big picture" player. We need to communicate a simple message: what are you trying to sell me, and how much does it cost? Let mother nature do the rest. Brag about our fresh air, clean water, and beautiful mountainscapes, all to enjoy at our doorstep.

What advice do you have for other industry members considering running for a position on the Board?
Don't delay. I wasn't elected on my first try, but I wanted to work with like-minded individuals to set the course and tone as to why people would choose our city as a place to spend their recreational dollars. Competition in the tourism world is fierce - genuine hospitality sells. 

What are the top three activities/attractions you like to do in and around Kelowna?
eBiking
Skiing
Floating on Okanagan Lake

WHAT'S ONE FUN FACT ABOUT YOURSELF THAT PEOPLE MAY NOT KNOW?
I went to Australia as a ski instructor and met my wife. We married, had two kids, and came back to Big White [in 1995] for a two-year contract. Twenty-eight years later, we're still here! 

Tourism Kelowna Members are encouraged to contact Michael J. via email at MBallingall@bigwhite.com with any Board-related questions or to provide your input on Tourism Kelowna's work, including its 2022-2025 Strategic Plan.