In the coming months, we'll introduce you to our valuable Board members, who volunteer their time and expertise to provide strong leadership and guidance to Tourism Kelowna. 

Kimberly Hundertmark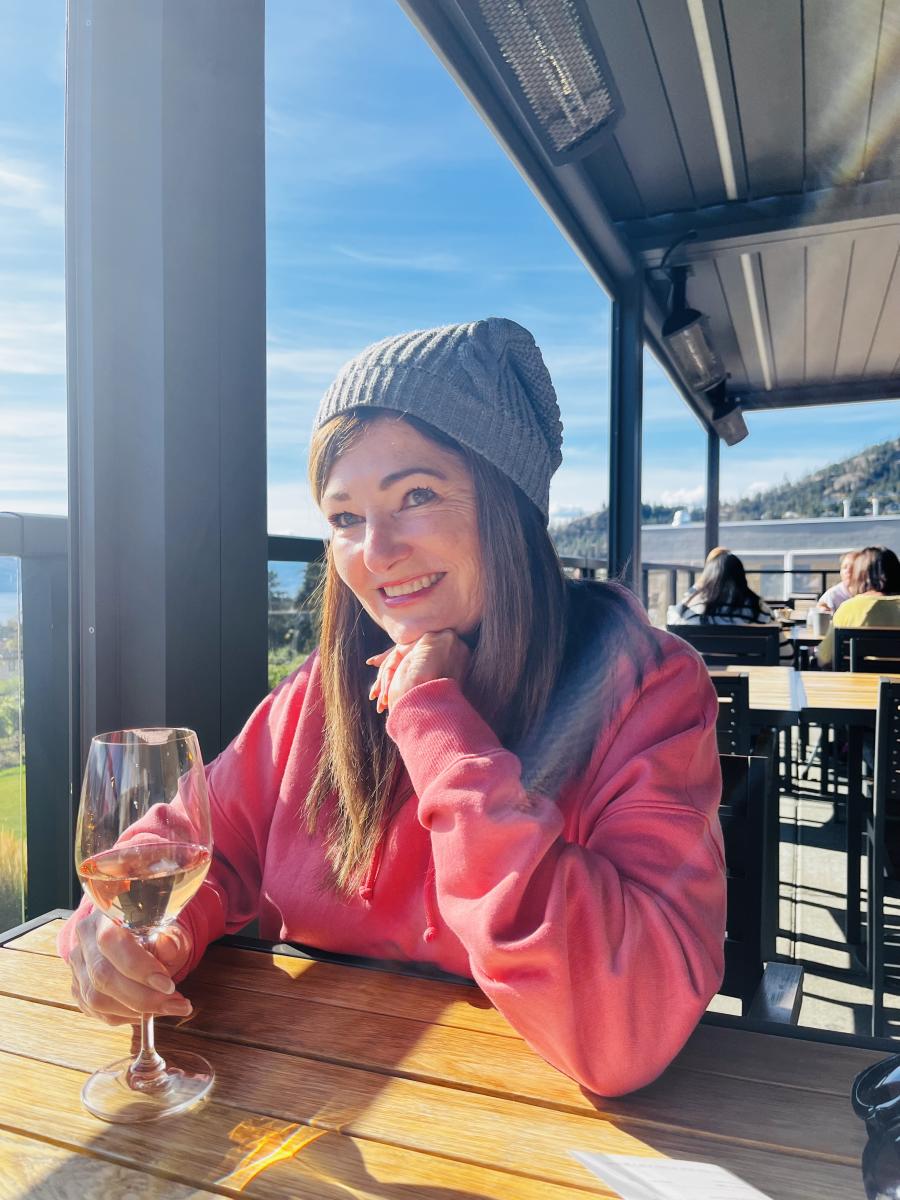 Thanks to a previous visit to Kelowna in her former role as Executive Director of the Niagara Wine Festival, Kimberly Hundertmark vowed that she and her husband would make the move West "when the time was right, or one of us was offered a great job." 
In 2017, the time came to relocate to West Kelowna, when her husband was offered his dream job as a winemaker in the region. The following year, Kimberly took a position with Wine Growers of British Columbia; however, she made the switch from events to managing a winery in Penticton when COVID hit in 2020.
"In 2022, I was offered the role of General Manager of the Okanagan Wine Festivals...my dream job while I was still living in Niagara," says Kimberly.
In her current role, Kimberly is responsible for developing and executing the three annual festivals under the Okanagan Wine Festivals umbrella, along with all the other day-to-day duties to make the festivals a success. Beyond this role, Kimberly was elected to Tourism Kelowna's Board of Directors in May 2023; she is also a member of the Board Development Committee.

What made you decide to get involved with Tourism Kelowna's Board of Directors?
I have worked in winery tourism and destination development for over 25 years, and this role on the Tourism Kelowna Board is an exciting opportunity where I feel I can contribute my experiences and best practices from one of Canada's top destinations. 

What unique perspective do you bring to the Board? How do you see yourself adding value for Tourism Kelowna members?
I believe my experiences in helping to build a destination and the best practices we employed to reimagine the region will provide interesting conversation. My connection to the wine industry and the world of festivals and events is what I believe I bring to the table.

What advice do you have for other industry members considering running for a position on the Board?
The opportunity to build your network and support a team that creates the moments visitors will replay in their heads long after they leave the destination is truly special, and playing a role in the community is something to be proud of. 

Aside from economic impact, what value does tourism bring to the communities in and around Kelowna?
I truly believe it is the Sense of Place and how very special this part of Canada is. Our connection to the land and our people is truly inspiring to those that visit but, more importantly, to those who call this place home.

What are the top three activities/attractions you like to do in and around Kelowna?
Wine and culinary experiences at the wineries and our incredible restaurants.
Hiking our trails
Entertaining guests when they visit, for whatever they want to experience.

WHAT'S ONE FUN FACT ABOUT YOURSELF THAT PEOPLE MAY NOT KNOW?
I married my high school sweetheart after a 25-year break-up!

Tourism Kelowna Members are encouraged to contact Kimberly via email at kimberly@thewinefestivals.com with any Board-related questions or to provide your input on Tourism Kelowna's work, including its 2022-2025 Strategic Plan.