In the coming months, we'll introduce you to our valuable Board members, who volunteer their time and expertise to provide strong leadership and guidance to Tourism Kelowna. 

Delco McEvoy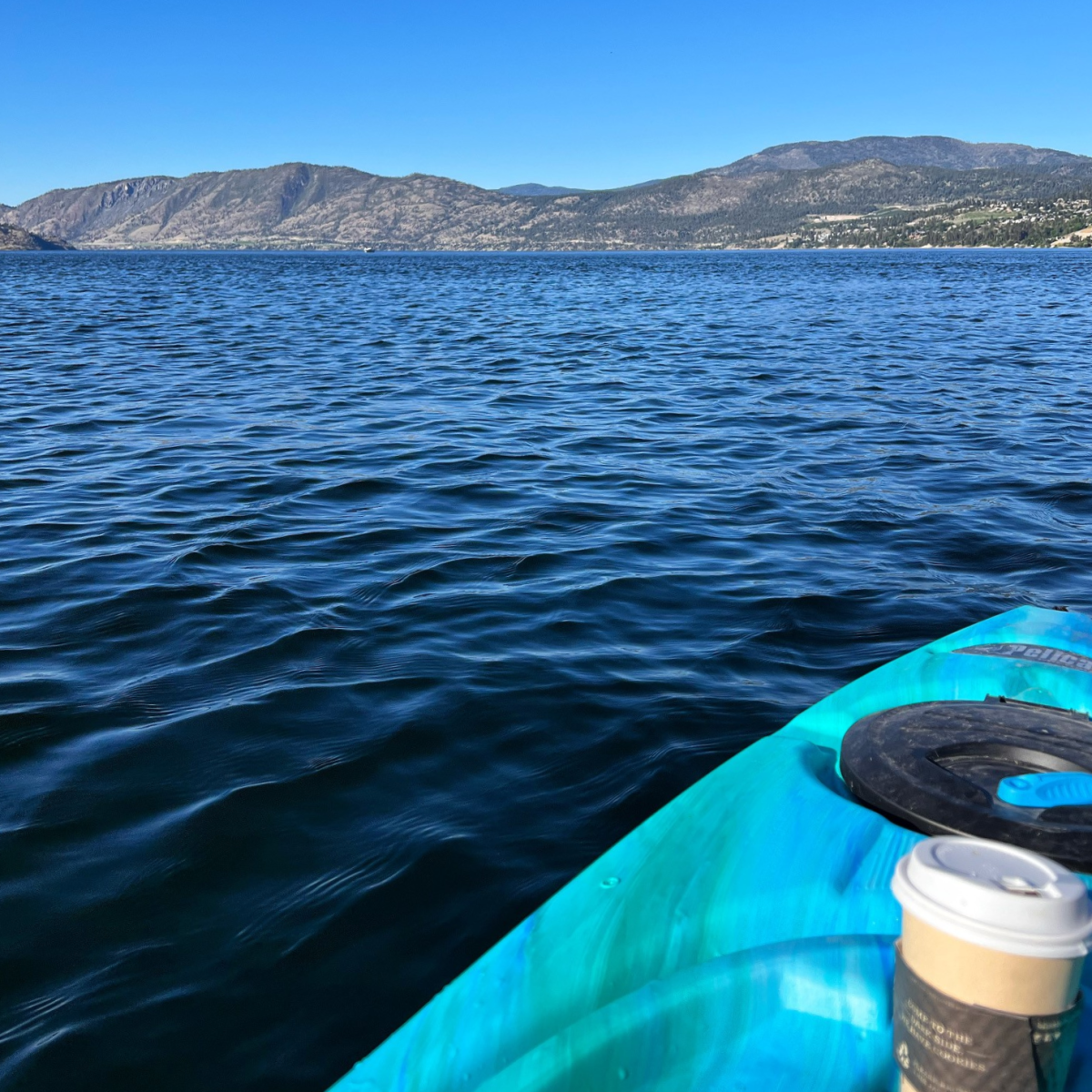 Delco's view from his paddleboard on Okanagan Lake. 
During his childhood, Delco McEvoy spent summers in Kelowna visiting his grandparents. It was during these visits that he first fell in love with Kelowna, which he has called home for three years now. 
Delco is the General Manager of Best Western PLUS Kelowna and has been a part of Kelowna's tourism industry since he moved here.
"I oversee all aspects of hotel operations, ensuring exceptional guest experiences, efficient staff management, financial performance, and adherence to standards," says Delco. "I lead, strategize, and problem-solve to optimize guest satisfaction and profitability while maintaining a welcoming and well-functioning environment."
Delco was elected to Tourism Kelowna's Board in June 2023; he holds the role of Secretary on the Executive Committee and is also a member of the Finance Committee.

What made you decide to get involved with Tourism Kelowna's Board of Directors?
Passion for the Community: I have a deep love for Kelowna and a desire to contribute to its growth and development by promoting tourism and enhancing the visitor experience.
Business and Networking Opportunities: Serving on the Board offers valuable networking opportunities, allowing me to connect with other industry professionals.
Desire to Make a Difference: I like that my skills and expertise can positively impact the tourism industry in Kelowna. Joining the Board allows me to contribute to strategic decisions and initiatives.

What unique perspective do you bring to the Board? How do you see yourself adding value for Tourism Kelowna members?
I will emphasize the importance of ongoing education and training in technological advancements within the industry, fostering a culture of innovation among members.

What advice do you have for other industry members considering running for a position on the Board?
Understand the role. Familiarize yourself with the responsibilities, expectations, and commitments of a board member. Understand the organization's mission, goals, and strategic priorities.

Aside from economic impact, what value does tourism bring to the communities in and around Kelowna?
Beyond economic impact, tourism in Kelowna and its surrounding communities brings cultural enrichment, fosters local pride, and encourages the preservation of natural and historical assets. It promotes cross-cultural understanding, supports arts and heritage, and stimulates infrastructure development, leading to an enhanced quality of life for residents and a vibrant, diverse community identity.

What are the top three activities/attractions you like to do in and around Kelowna?
Golf, wine tastings, and, of course, beach time.

WHAT'S ONE FUN FACT ABOUT YOURSELF THAT PEOPLE MAY NOT KNOW?
My Grandparents owned a steak house downtown Kelowna in the '70s and that is where my passion for food and hospitality began.

Tourism Kelowna Members are encouraged to contact Delco via email at delcom@bwkelowna.com with any Board-related questions or to provide your input on Tourism Kelowna's work, including its 2022-2025 Strategic Plan.