Established in 2016, Tourism Kelowna's Major Event Strategy was developed as a component of the organization's strategic plan. This strategy formalized an event attraction framework to tap into the growing sport and event tourism industry, to further our destination's national exposure, and to be a significant driver of overnight visitation and economic activity.
Working in partnership with the City of Kelowna, early successes included the 2018 World Mixed Curling Championship and 2019 Skate Canada International. Kelowna was primed for big years in 2020 and 2021, holding the rights to host the World Mixed Doubles & Senior Curling Championships, The Memorial Cup presented by KIA, and the Tim Horton's Brier. These three events were predicted to drive $10 million in economic activity in Kelowna. Due to the ongoing implications of the COVID-19 pandemic, Kelowna was not able to host these major events and many other sporting and cultural events confirmed to take place this year and into 2021.
While the loss of event tourism this year has been devastating and disappointing, Tourism Kelowna and the City of Kelowna have continued to work towards future hosting opportunities for when it is safe for live events to return. We are engaged in ongoing conversations with Curling Canada and are excited to welcome back the Tim Horton's Brier in a future year, which we hope to formally announce soon. As the bidding process for events usually occurs one to three years in advance, we are also actively pursuing several leads for significant sport and cultural events in 2023 and beyond. In collaboration with the City of Kelowna and two community partners, Kelowna recently submitted a two-year bid for a National sporting event to take place in 2023 and 2024. We look forward to the announcement of the successful host community in February of 2021.
Earlier in November, Tourism Kelowna participated in a virtual sports events exchange, meeting with six different National Sporting Organizations. Presented by Sport Tourism Canada, this event was offered in lieu of the Sport Events Congress that was due to take place in Edmonton in March of 2020. Sport Events Congress is the largest annual gathering of professionals connected to the $6.8 billion sport tourism industry in Canada and is a key opportunity to generate future event business. Tourism Kelowna looks forward to attending the 2021 event in Ottawa or in a hybrid format.
Tourism Kelowna also hosted a virtual destination showcase in November and was pleased to have several representatives from the sport and event industry attend. While live events remain on pause, we continue to establish and foster relationships with event rights holders and introduce them to Kelowna as one of Canada's premier mid-size cities for event hosting.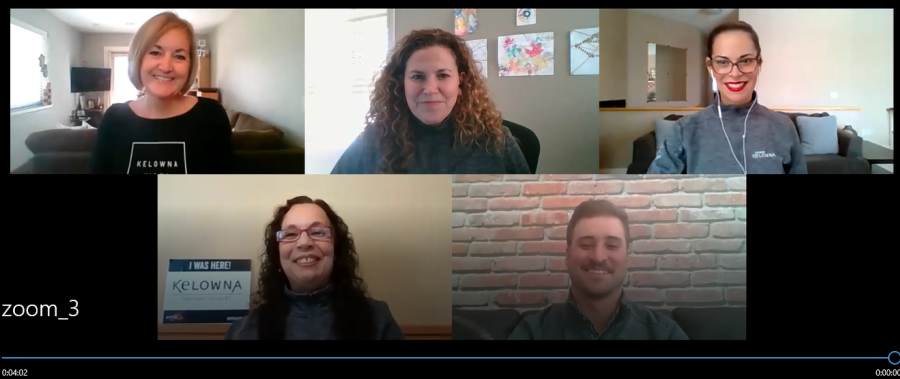 In the near term, our focus for 2021 and 2022 is attracting participant-based events to our city. While it is currently not feasible to host spectator events like the Brier at Prospera Place, as sport gradually returns, there will be opportunities to safely host events like Youth Provincial and Regional Championships. Successful event bidding and hosting often relies on strong community partnerships with local sporting organizations and other stakeholders. Local organizations that are interested in pursuing hosting opportunities are encouraged to reach out to learn more about how Tourism Kelowna can support your efforts.
Kelowna owns a robust hosting resume and has demonstrated success in winning bids for prestigious and historic events like the Memorial Cup and Brier. While our venues have been quiet since March, we have taken advantage of this opportunity to work ahead to strongly position our destination for the return of live events with outstanding visitor experiences when it is safe to do so once again.
To chat further about Tourism Kelowna's Major Event Strategy or about future hosting opportunities, please connect with me via email at colin@tourismkelowna.com or by phone at (250) 861-1515 ext. 209.