October was a busy month as Kelowna hosted two major events, BreakOut West 2018 and the Winn Rentals World Mixed Curling Championship 2018.
As part of Tourism Kelowna's Major Event Strategy, these events were an important contributor to our local economy, generating a high number of overnight visits and terrific exposure for our destination. Tourism Kelowna's Major Event Strategy allows us to be strategic in our event recruitment for the destination. We work in collaboration with the City of Kelowna, sport and event organizations, venues, and individual businesses to identify, bid on, and secure new major events that deliver an economic impact to our community.
BreakOut West (October 10-14)
Kelowna welcomed BreakOut West to our city to celebrate, develop, and support the best of Western Canadian music. Hosted in 13 downtown Kelowna venues, all within walking distance of each other, BreakOut West 2018 provided over 1,500 attendees and fans with the opportunity to enjoy live music throughout the weekend at its sold-out showcase festival. Through the conference and festival, industry professionals and artists from Western Canada, and around the world, were able to network and attend various sessions, with the goal of educating new musicians and furthering the careers of showcasing artists. The event also included the presentation of the Western Canadian Music Awards, in both artistic and industry categories. Altogether there were 70 Canadian speakers, presenters and mentors, 41 international delegates, 25 conference sessions, 600+ one-on-one meetings, and 67 showcasing artists.
For more information, visit https://breakoutwest.ca/.
Winn Rentals World Mixed Curling Championship (October 13-20)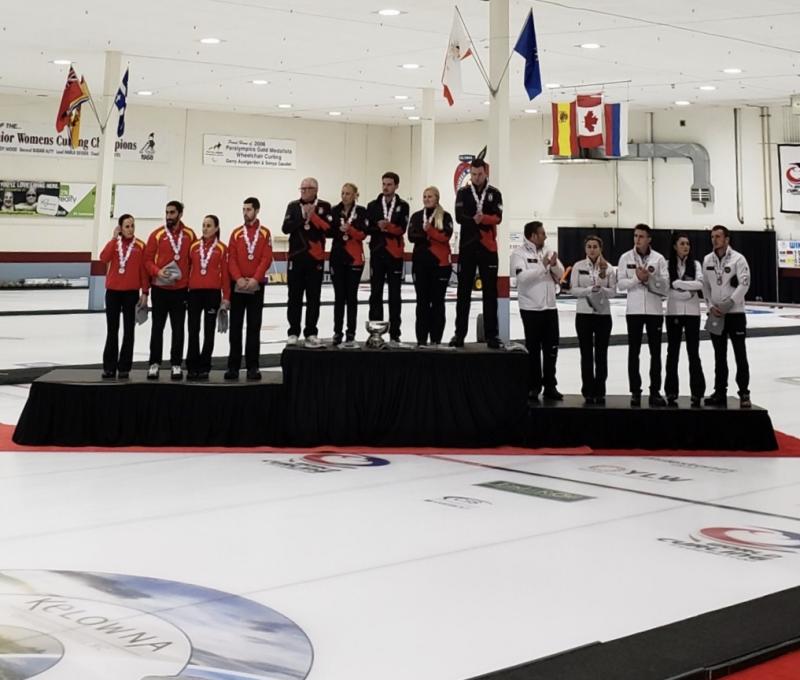 Last week, 140 of the world's best curlers representing 35 international teams competed at the Winn Rentals World Mixed Curling Championship 2018. Hosted at the Kelowna Curling Club, hundreds of fans witnessed Canada win gold, defeating Spain 6-2 in the final. Playing a vital role in winning the bid for the event, Tourism Kelowna contributed funding to help secure the event, worked with our accommodation partners to ensure hotel room availability, and committed to assisting with the marketing of this major event. This was the first time the event was held outside of Europe, with previous hosts including Switzerland and Russia.
For more information, visit http://www.worldcurling.org/wmxcc2018.
If you would like more information on these major events or Tourism Kelowna's Major Events Strategy, please contact Harvey Hubball, Business Development, Sports & Events, via email at harvey@tourismkelowna.com.