The past year we saw a strong interest in Kelowna and area from the travel trade market, with a 63% increase year over year of familiarization tours (FAMs) coming into our region. FAMs in Kelowna are supported through organization and budget by Tourism Kelowna. Over the year, we welcomed tour operators and participants from:
Australia
China
Germany
Eastern Canada
Japan
Netherlands
Mexico
UK
USA
The Thompson Okanagan Tourism Association (TOTA) represented the region at Rendez-vous Canada in Toronto this past May. Ingrid Dilschneider, Director of Marketing, had 77 meetings, including 75 booked appointments and 2 lunch appointments. The number one request from operators was for Indigenous offerings. Other feedback included: 
Inquiries about unique experiences in our region.
Interest in destinations that are not over-populated.
Requests for more shoulder season (spring, fall, and winter) activities.
Looking at increasing from one night to two nights in the Thompson Okanagan, en route to Vancouver, due to over-tourism in Banff, Lake Louise, and Jasper.
Wanting more soft adventure and cultural experience for the Chinese market.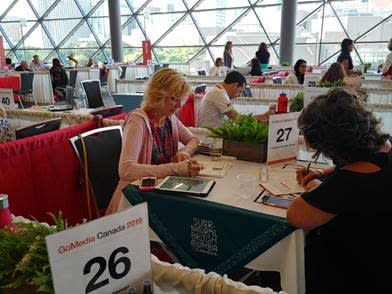 Ingrid also attended Canada's West Marketplace in Richmond in November, where she had 34 appointments with operators. Their feedback was similar to the conversations she had a Rendezvous Canada; however, with more requests for sustainable travel offerings.   
"It's been an encouraging year for the travel trade sector coming into our region. We are seeing increased growth from key markets, demand to increase one-night stays to two nights, and more demand for shoulder season, namely October and November. Going into 2020, I expect these trends to continue. Coupled with TOTA's commitment to responsible tourism, we will see increased awareness for our region internationally."
 
Looking forward, we see continued success in the travel trade market with these themes: 
Winter, non-ski offerings
Fall colours
Spring soft adventure
Chinese culture in our region
Indigenous experience
Intimate winery experiences
Off-the-beaten-path gems
For more information on Tourism Kelowna's work in the travel trade market, please contact me at jennifer@tourismkelowna.com.